Strength In Unity
Across North America, ATU members are working tirelessly to connect our communities. You carry the dreams, hopes, and aspirations of millions of people who rely on your services. In a world where technology and automation seem to advance at an unprecedented pace, you, our members, remain the irreplaceable human touch. You are the compassionate voices that offer a helping hand to those in need, the sympathetic souls who listen to the stories of commuters, and the heroes who navigate the challenges that you face every day on the job.
On top of the extraordinary work you do every day, many of you also go above and beyond by being active in our Union. In today's ever-changing economic landscape, being part of a union and actively engaging in its activities is more important than ever. Union membership involves taking an active role in shaping the collective future of workers and fostering a stronger, more equitable workplace. Whether it's becoming a Union Steward or Officer, being a member of a committee or Caucus, or advocating on behalf of our Union, the labor movement, or working families, you're making a difference.
And Still, We Rise
It was an honor and privilege to attend ATU's International Women's Conference in Austin, Texas, this year to witness nearly 200 of our members coming together from across the U.S. and Canada to celebrate the strong spirit and limitless potential of ATU women from all walks of life. We came together to create meaningful connections, engage in lively discussions, and collaborate on projects that uplift our Union and empower the next generation of women leaders.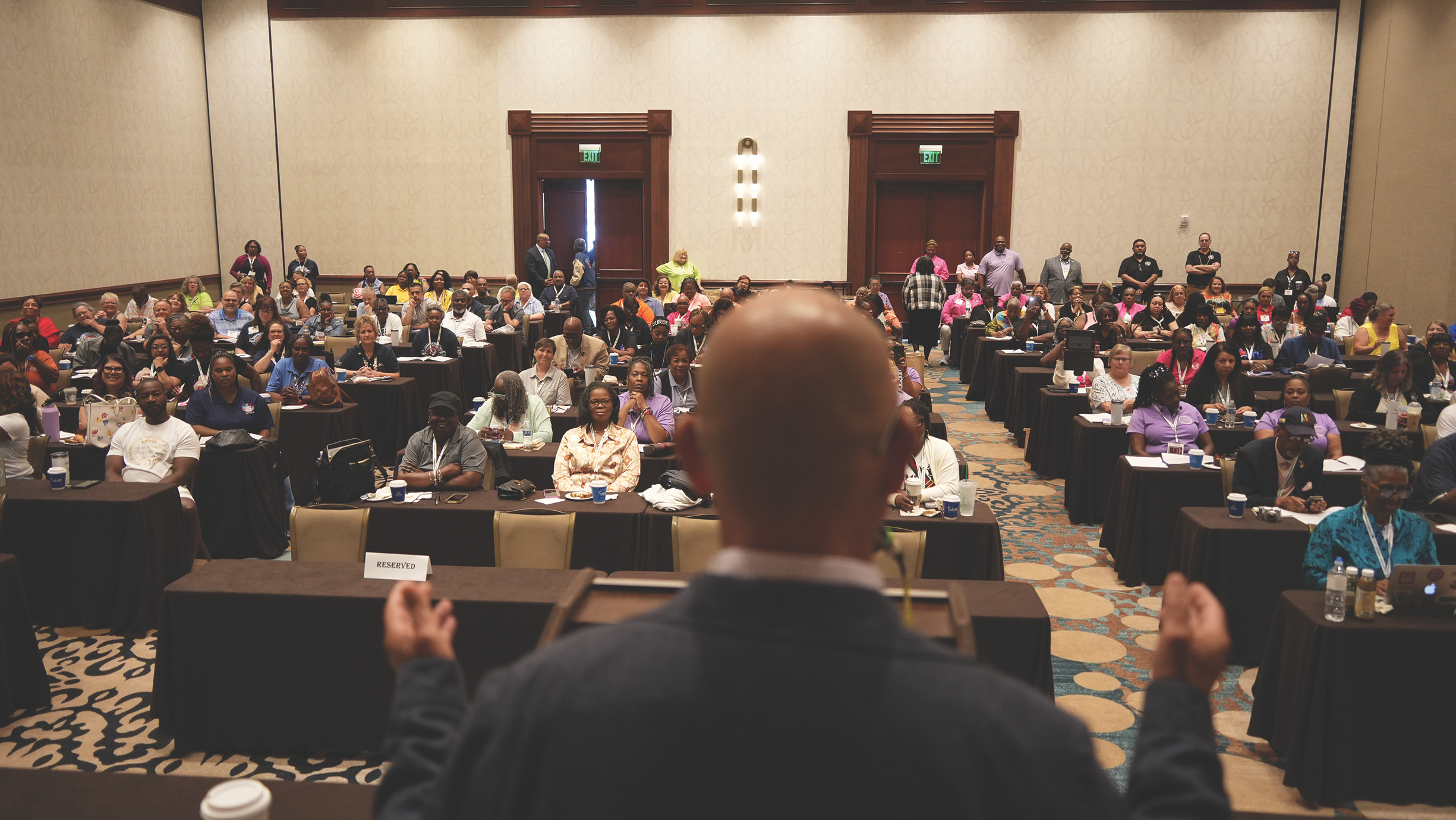 Our Union is proud to celebrate the resilience, brilliance, and unstoppable force of our women members. Being surrounded by so many powerful women left me with a renewed sense of purpose to continue uplifting the work of women. For me, a father of two daughters, this is personal. Together I know we can shape a future where every woman's voice is heard, every dream is realized, and every obstacle becomes a stepping stone to greatness. The time is now.
Our Voice, Our Power
When I first started going to the ATU U.S. Legislative Conference more than 20 years ago, we had just about 40 Locals come to Washington, DC. It was only the ones that gave to ATU-COPE, our political action committee. We met on the weekend and never left the room. I wanted to do it differently. That's why this year, we opened the conference up to all U.S. Locals. To me, bringing in the Locals that don't participate in ATU-COPE made sense because we need you. We need all of our Locals to get politically active. From our dynamic speakers to our action-packed lobby day on Capitol Hill, our members at our U.S. Legislative Conference showed what being an active member really means.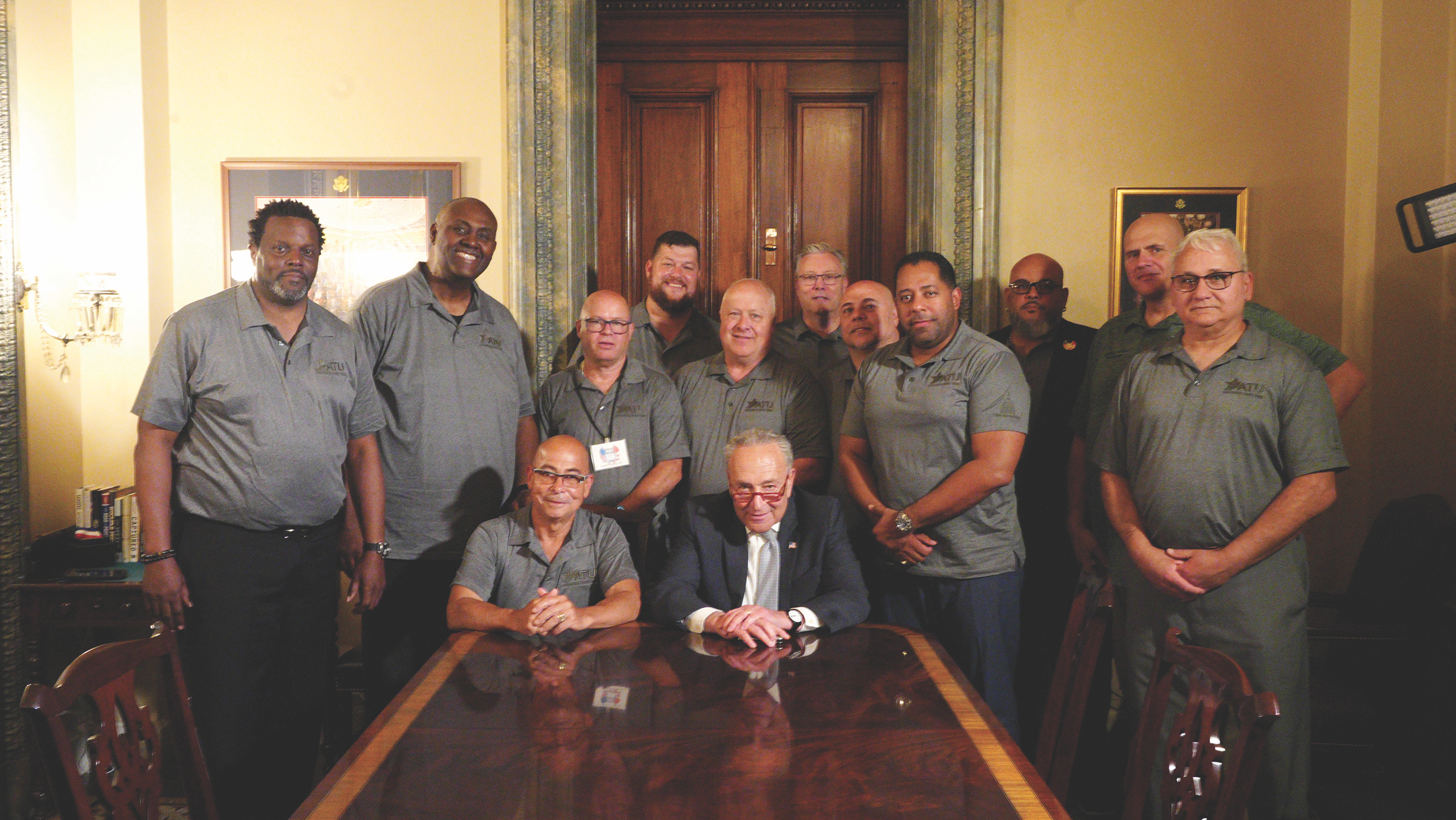 In Toronto, ON, our Local 113 was among the first to endorse former Member of Parliament Olivia Chow for Toronto Mayor. Our members attended rallies for Chow, knocked on doors, made phone calls, and, most importantly, talked to fellow members and riders about why Chow
should be the next Mayor of Toronto. Thanks to their hard work, the pro-transit, pro-union, pro-worker Chow won, ending more than a decade of conservative leadership in Canada's most populous city.
In both the U.S. and Canada, politics play a crucial role in determining transit funding, labor laws, safety standards, and so much more. It's easy to take the road of division when it comes to politics, but I challenge you to choose the harder, more rewarding path of unity where we can harness our collective power and emerge stronger, together.
Strike Summer
Right now, a wave of workers standing up is sweeping across our nations. Hundreds of thousands of workers
are on strike or could go on strike this summer, including our own Local 1756-Arcadia, CA, and Local 569-Edmonton, AB, who have both authorized strikes.
Workers are frustrated, and they have every right to be. Corporate greed is relentless, leaving workers exploited as profit continues to come at the expense of their lives. Enough is enough. It's time to prioritize the needs of the many over the wants of the few.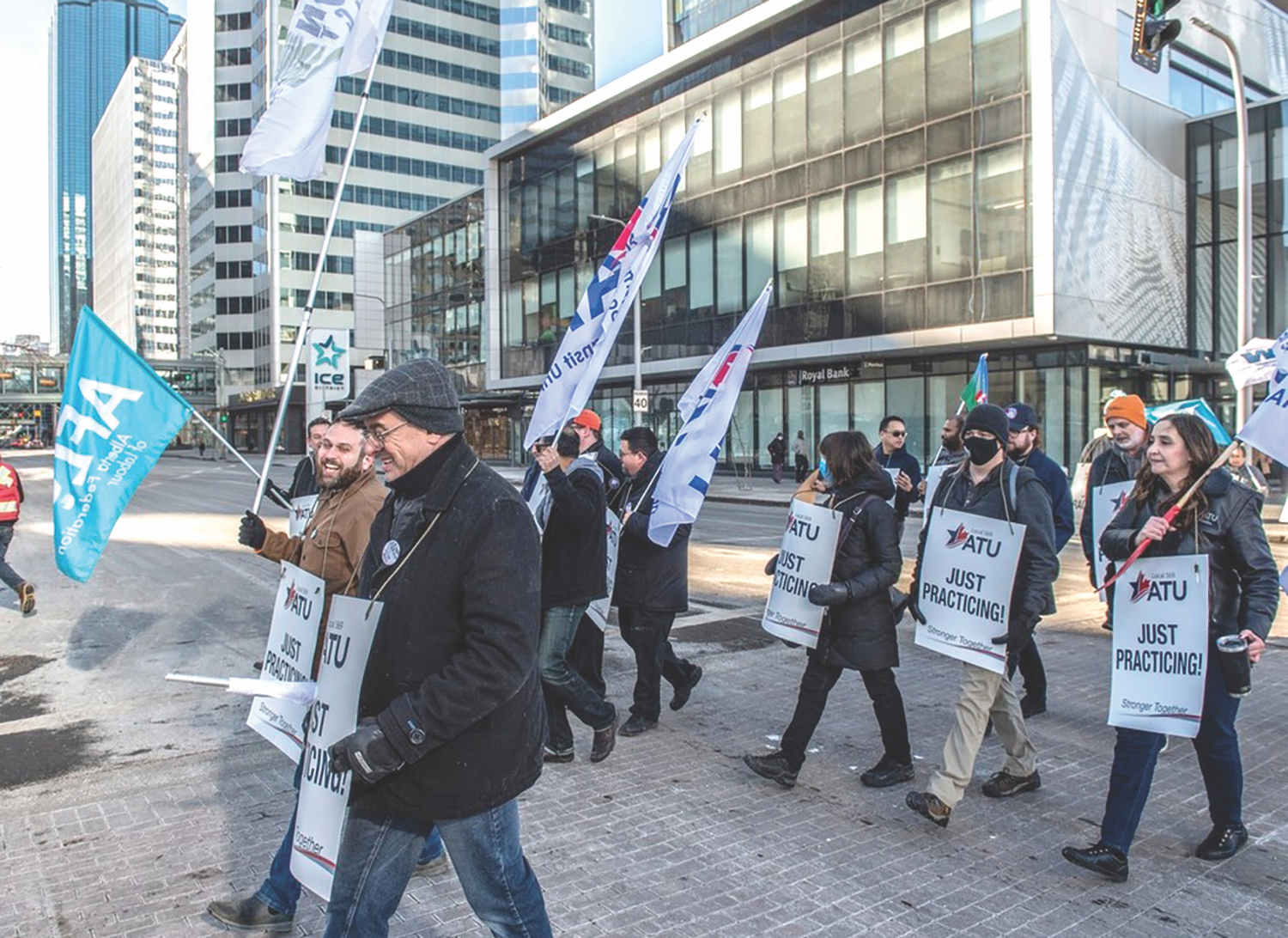 As our Union knows well, going on strike is not a decision taken lightly and comes with significant sacrifices. But the power of strikes lies in the unity of the people standing together for a common cause, demanding change, and holding those in power accountable. It's coming together that has led to significant advancements in our society, including the eight-hour workday, safer working conditions, and eradicating child labor, just to name a few examples of the tremendous impact of the labor movement.
As we move forward, we must recognize the historical significance of strikes, appreciating the lessons they have taught us about the strength, unity, resilience, and determination of working people. As active members of this Union, we encourage you all to stand in solidarity on the picket lines, not just this summer but always.
Solidarity
At its core, union membership is founded on the principle of solidarity. Solidarity is not just a word, it's a call to action, it's the heart and soul of the labor movement. Solidarity brings all of us together from diverse backgrounds, creating a unified force capable of exerting meaningful change. It symbolizes the unwavering commitment of workers to stand together, support one another, and create a world where everyone can thrive.
Thank you for being an active member of our Union. Because of you, we are a powerful force capable of shaping a better world.