Local 113 Gets Out the Vote to Elect Olivia Chow Mayor of Toronto
Our Local 113-Toronto, ON, members were out in full force to elect transit rider and pro-union Olivia Chow as the new Mayor of Toronto. "Olivia Chow will be a great partner for public transit and public transit workers," said Local President/Business Agent Marvin Alfred. "We look forward to working with her to make public transit safe and dependable again!"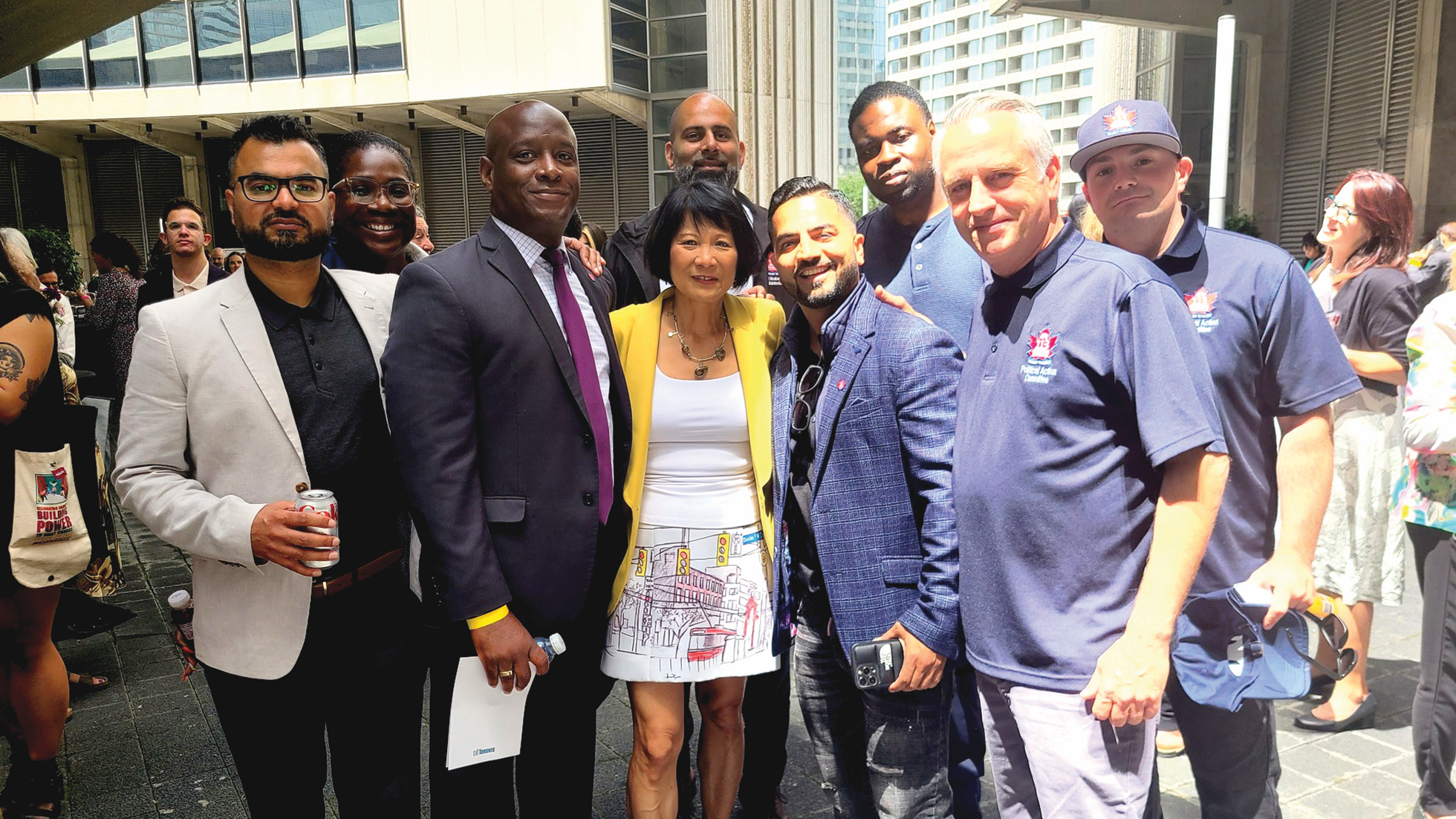 Hope
Chow, who made hope a central plank of her campaign, understood Toronto and workers wanted change in the city, especially when it comes to public transportation. As the first Chinese Canadian mayor-elect, as a progressive, the former Member of Parliament Chow ends more than a decade of conservative leadership in Canada's most populous city.
"Quality public transit is about so much more than just running vehicles. Having capable, compassionate workers is the only way to keep everyone safe," said Chow. "ATU Local 113 members are the cornerstone of building a more caring city. Workers need to be supported, respected, and, most importantly, listened to. I am honoured to be able to hear and share their stories."
Getting Out the Vote
From knocking on doors to making phone calls to talking to co-workers, neighbors, and friends, Local 113 had been Ridin' with Chow for Mayor of Toronto since their endorsement in May. We are optimistic about the future of public transit, with Mayor Chow advocating for us.
The ATU congratulates Mayor Chow, a friend of the ATU, labour unions, working families, and public transit. We look forward to working with Mayor-elect Chow to build a better Toronto for all. Thank you Local 113, for your determination to ensure this monumental victory.