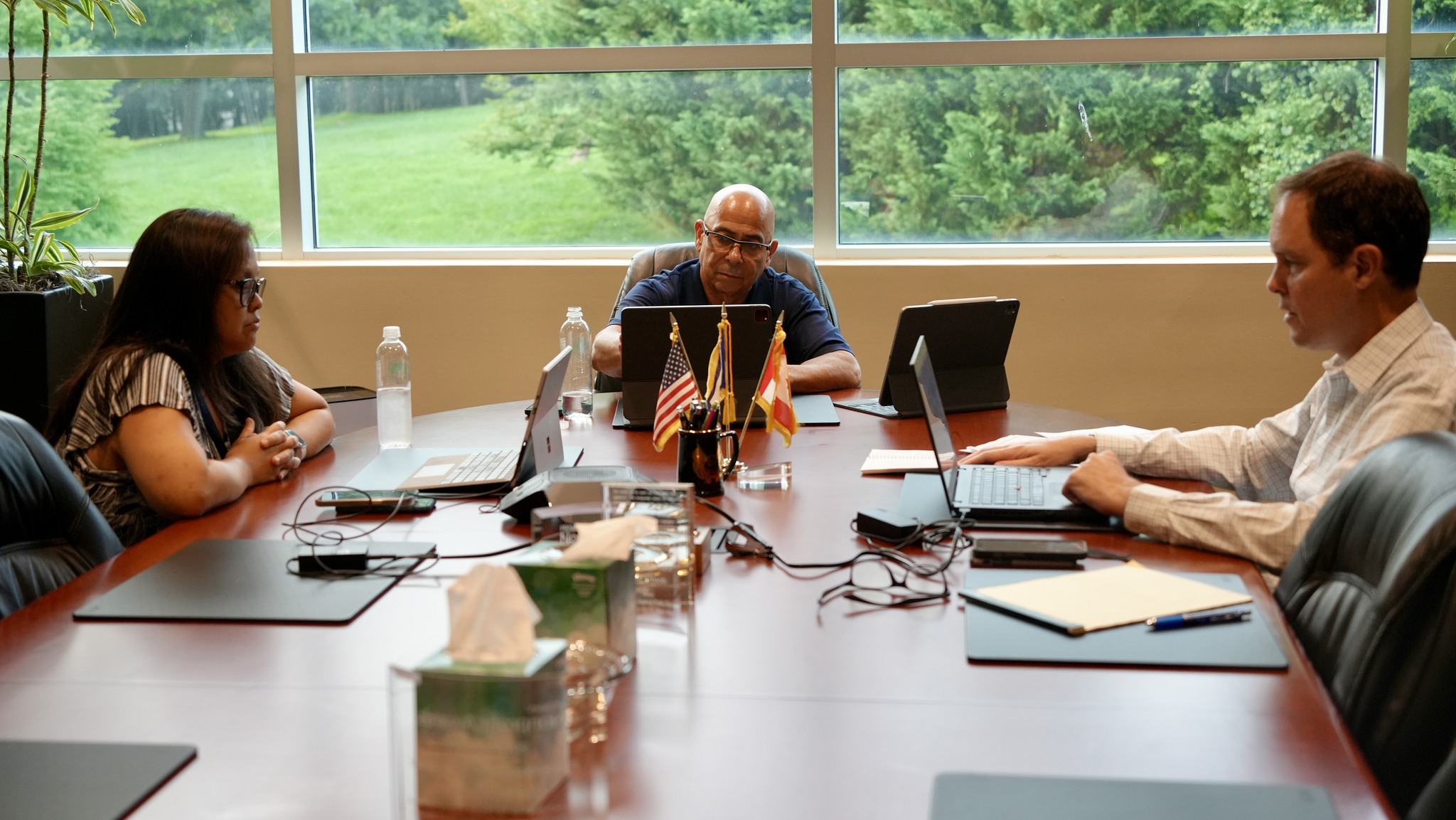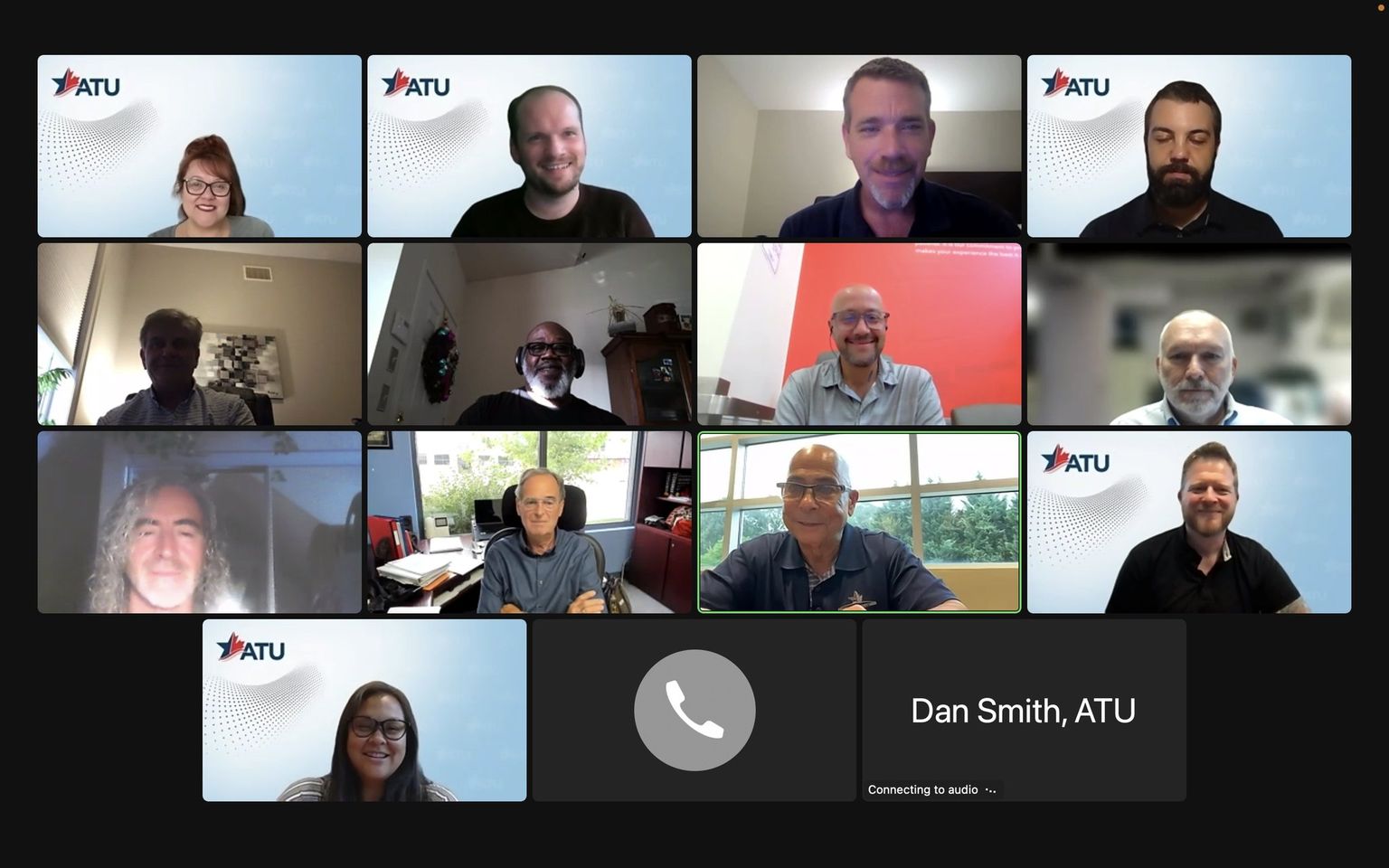 International John Costa, International Secretary-Treasurer Ken Kirk, and International Executive Vice President Yvette Trujillo convened the Pacific Western Joint Industry Council to discuss and adopt bylaws and elect officers. Also joining the meeting were International Vice Presidents Manny Sforza, John Callahan, and Ken Wilson.
Costa and the General Executive Board established the Pacific Western JIC to address the challenges that we're going to face moving forward as we've seen PW Transportation become a bigger company and take over more of our properties in Canada.
The Council is represented by Local 1747, Port Alberni, BC, Local 569-Edmonton, AB, Local 583-Calgary, AB, Local 1572-Mississauga, ON, and Local 1624-Peterborough, ON, which are all operated by PW Transit.
Congratulations to the elected officers who were sworn in by President Costa: Chair Steve Bradshaw Local 569, Financial Secretary-Treasurer Mike Mahar Local 583, and Executive Board Member #1 Jack Jackson Local 1572.
We look forward to working with the members of this Council in order to better organize the membership, provide for their collective defense, and to advance the interests of transit workers in the Pacific Northwest.