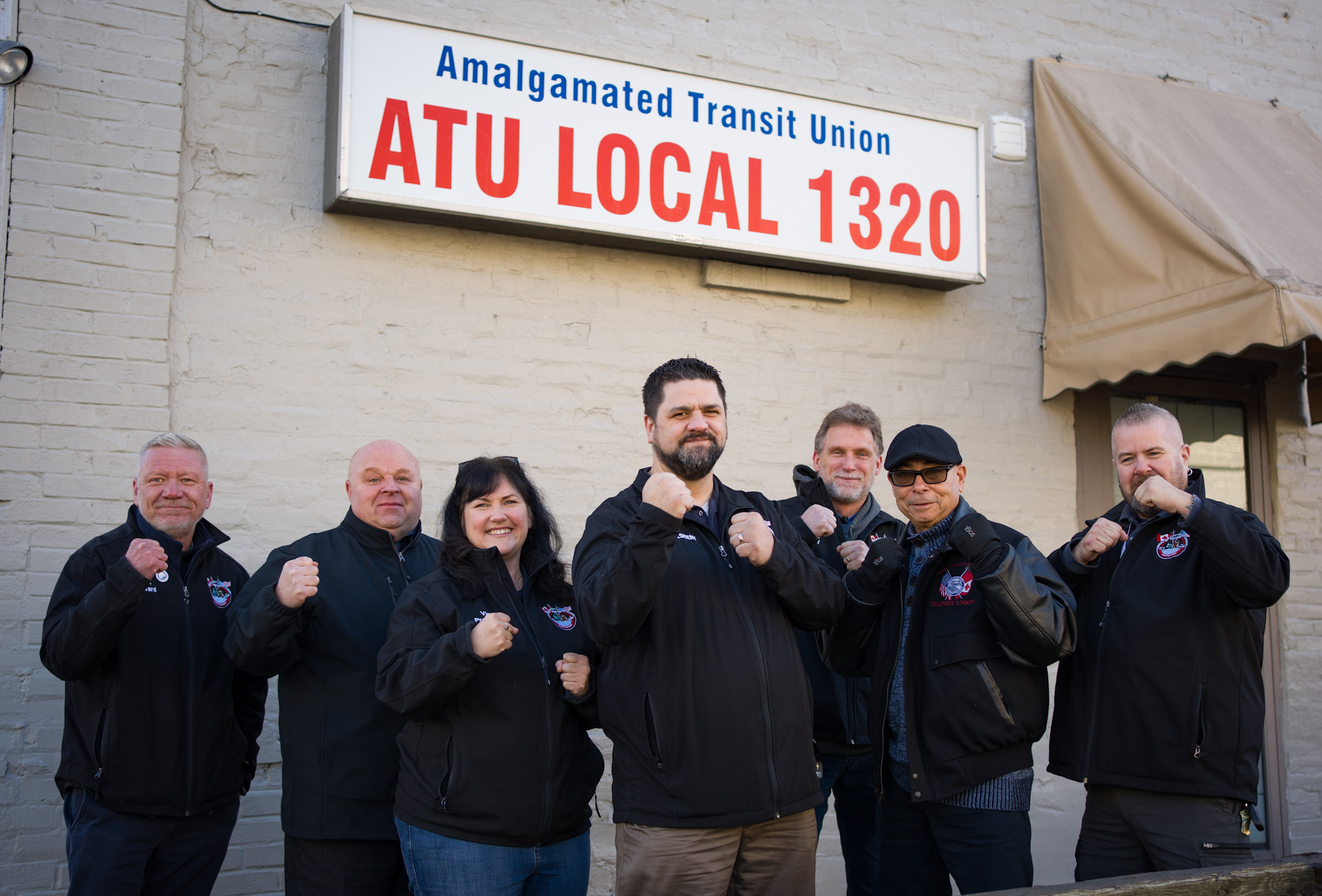 Today, International President John Costa was in Peterborough, ON, to visit our Local 1320 to congratulate the Local's leaders and our members on the ratification of their new contract, averting a strike.
At the Local's Union Hall, Costa met with Local President/Business Agent Corey McLeod Financial-Secretary Wayne Rampton, Vice President Vikki Bell, Recording Secretary Paul Tutert, Union Steward David McFadden, and Sergeant-At-Arms Jenny Jenkins to discuss the Local's strategic campaign to secure their strong new contract, and other issues and challenges that lie ahead.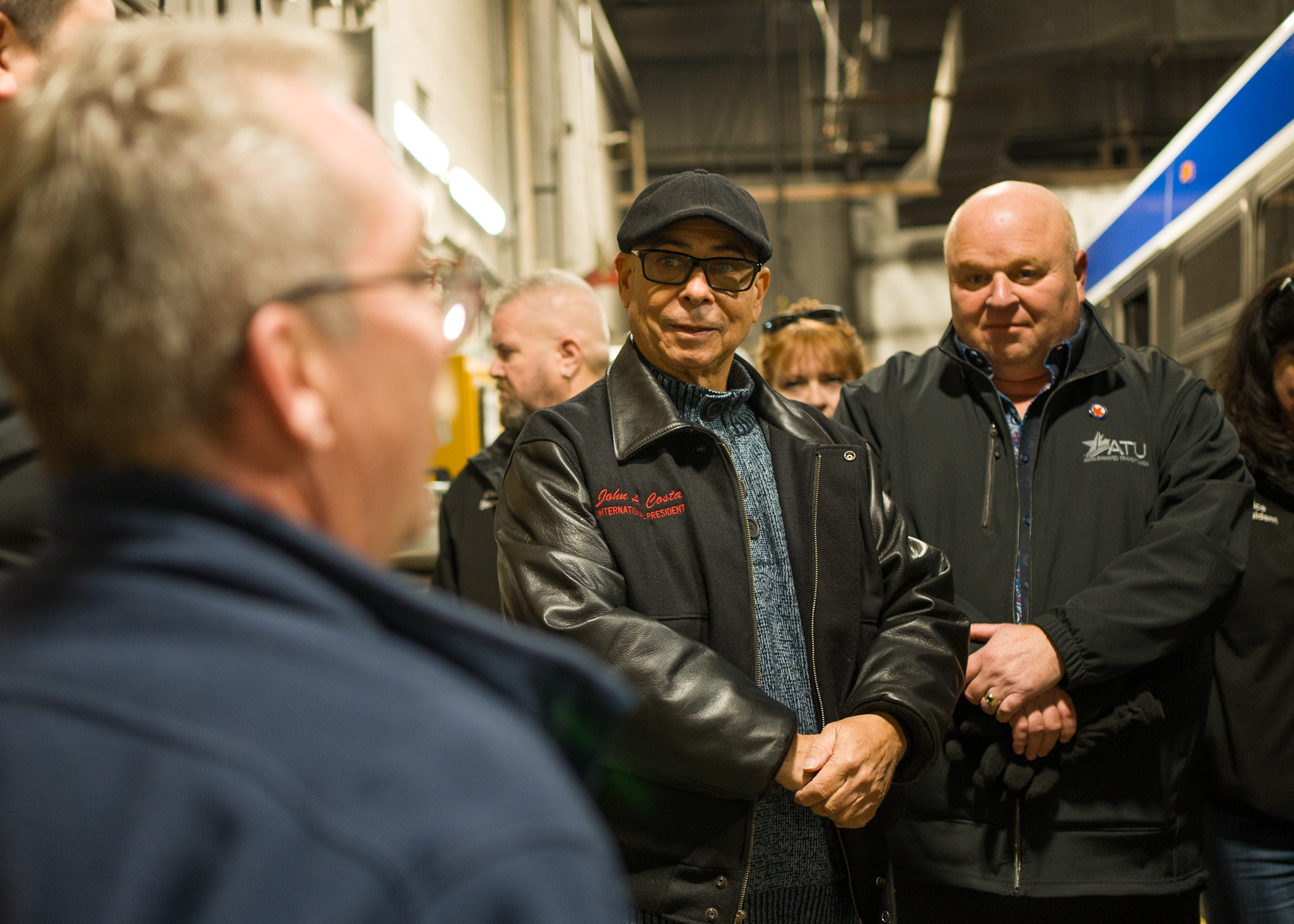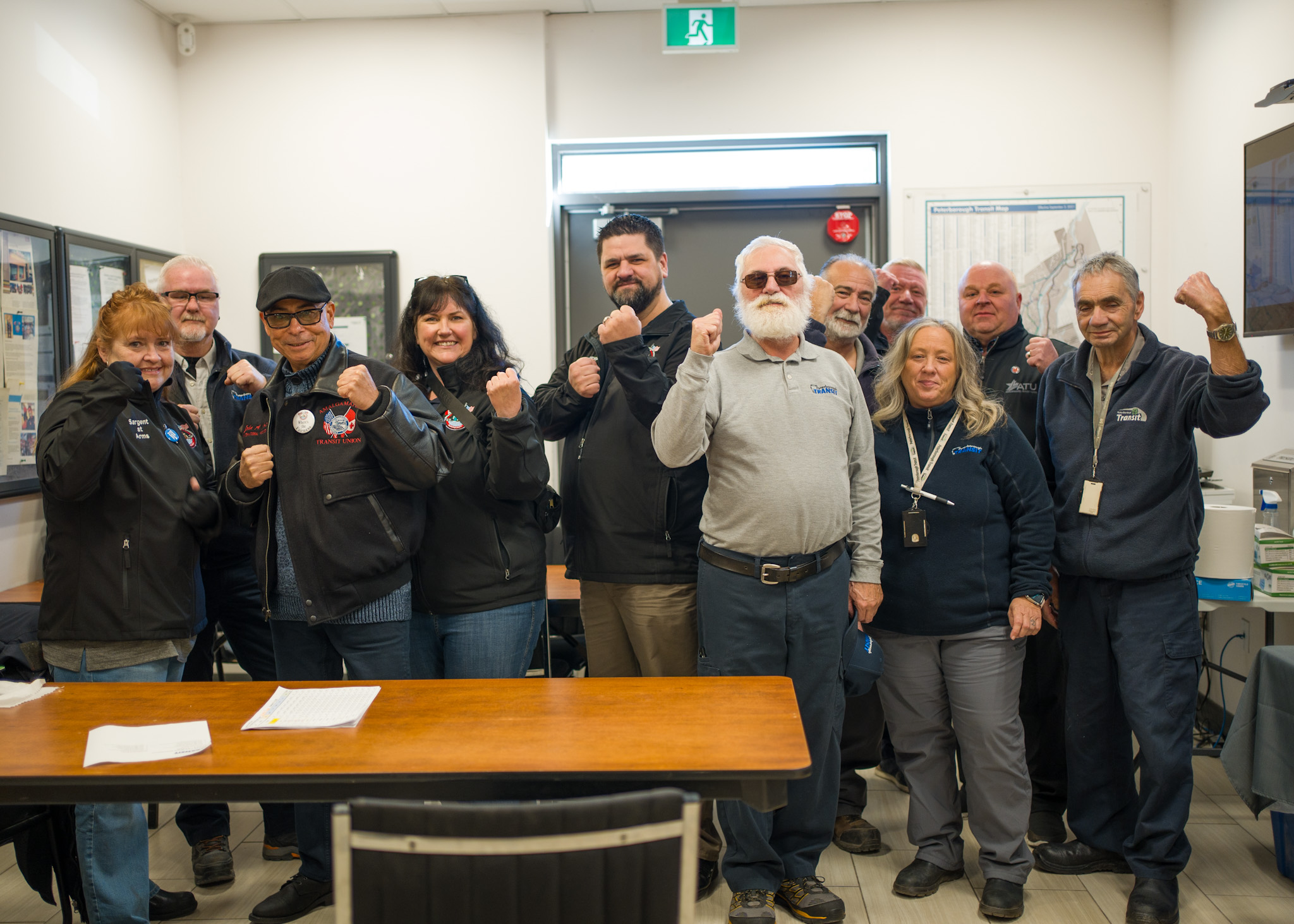 After the meeting, Costa had the opportunity to visit our members on the job to thank them for their solidarity on their successful contract campaign and their commitment to keeping Peterborough moving. His first stop was the Peterborough Transit Center where he met with bus operators and visited the Peterborough Transit Control Room. Next Costa went to the Townsend Bus Barns where he toured the maintenance facility meeting with our maintenance members to speak with them about their jobs.
The final stop was at Peterborough City Hall where Costa had the opportunity to meet Mayor Jeff Leal, City Council Member Joy Lachica, Peterborough City Chief Administrative Officer Jasbir Raina, and other City officials to thank them for their support for our Local on our contract campaign. Joining Costa at Local 1320 was ATU Canada President John Di Nino.