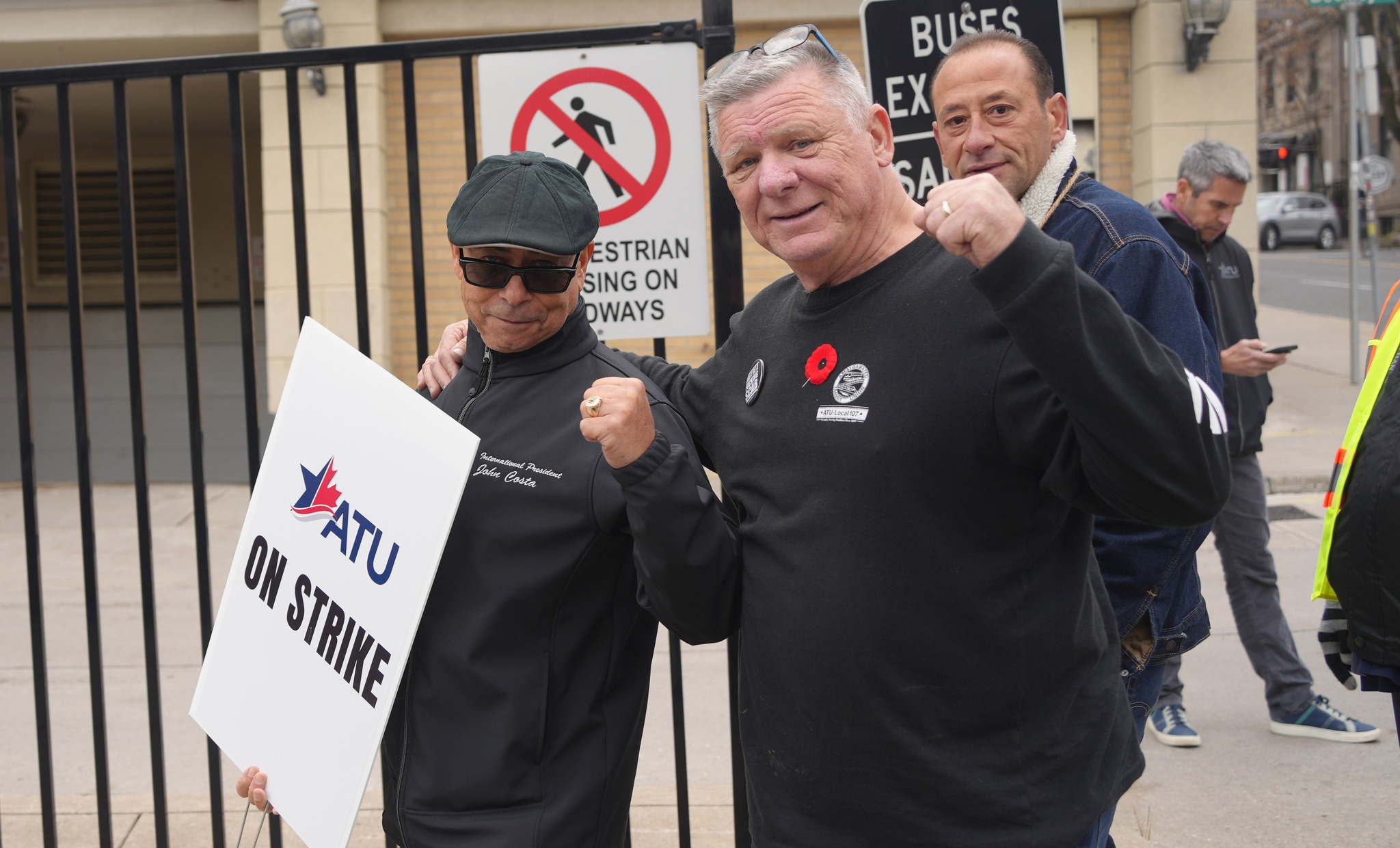 Today in a surprise visit, International President John Costa was in Hamilton, ON, to kick off the first day of Local 107's strike alongside Local President/Business Agent Eric Tuck and ATU Canada President John Di Nino in their fight for a fair and just contract.
First, Costa visited the Local 107 Union Hall and then headed to Hunter Street GO Transit Station, where he fired up the picket line. "The City and Hamilton Street Railway called us frontline heroes during the pandemic when we risked our lives to keep Hamilton moving. Now they are treating us like zeroes at the bargaining table while giving themselves double-digit raises and working 3 days from home. It's shameful, and we will not back down until we win," Costa told the spirited rally crowd, who he led with chants of "Hold the Line. Hold the Line".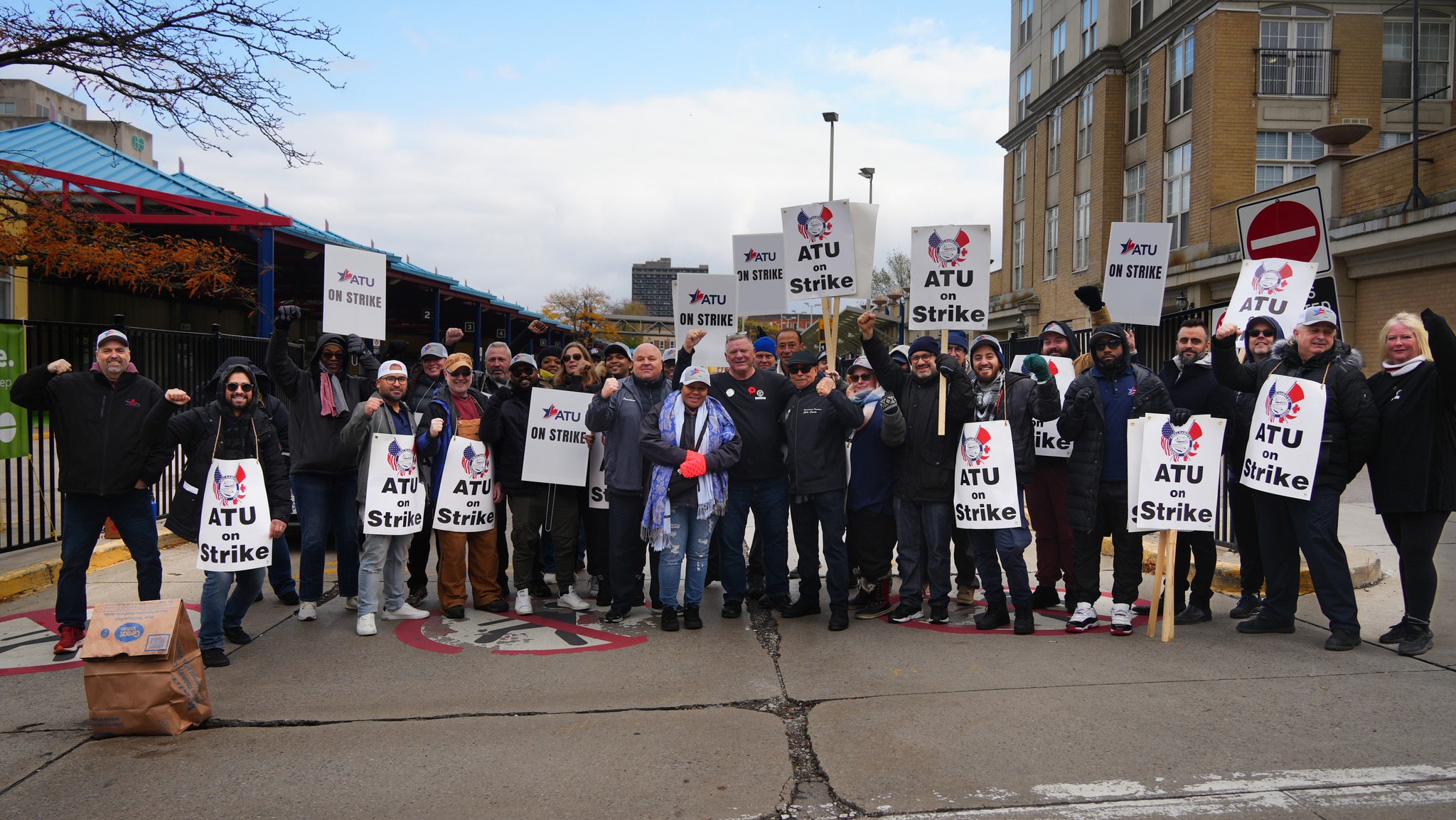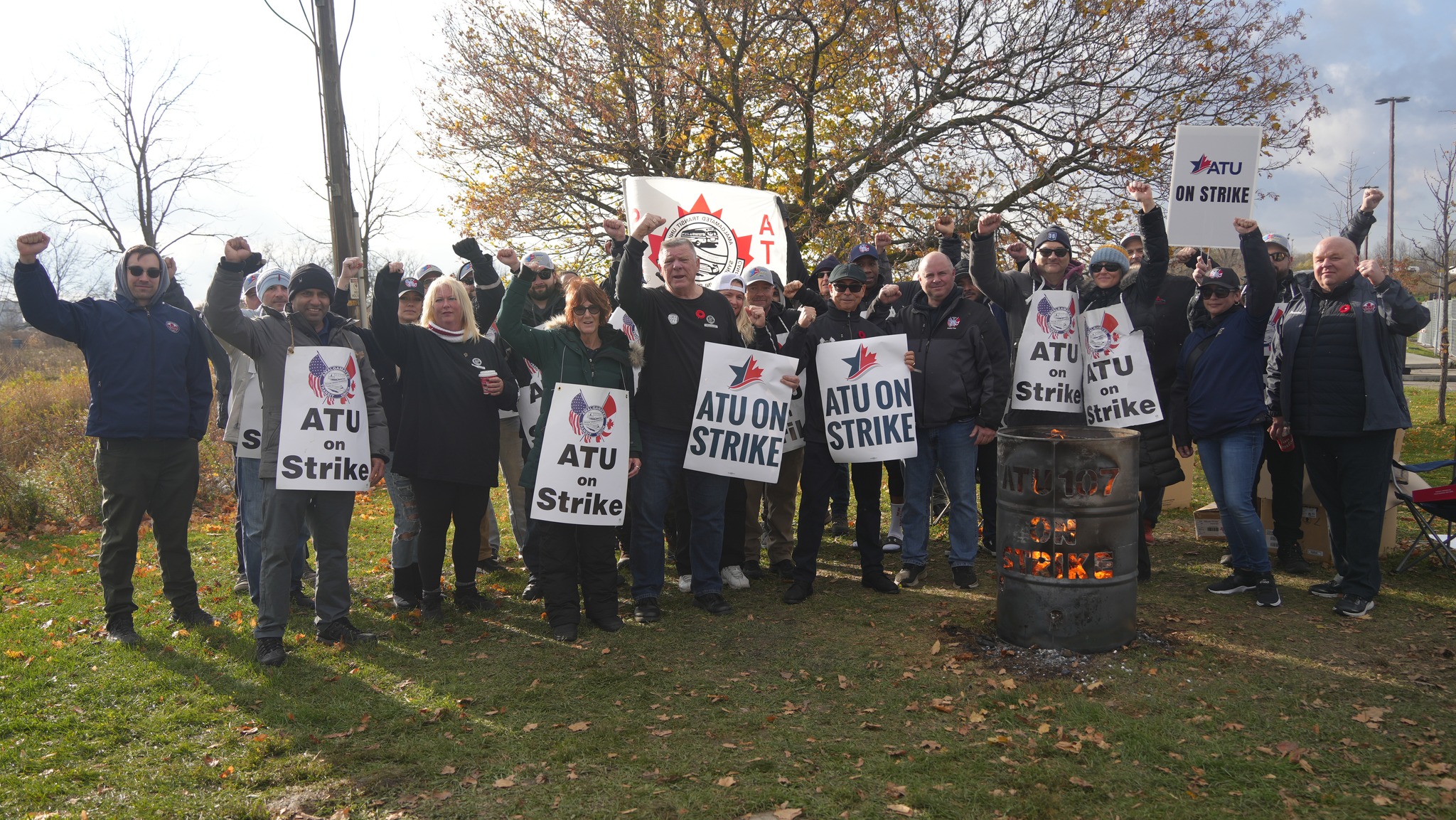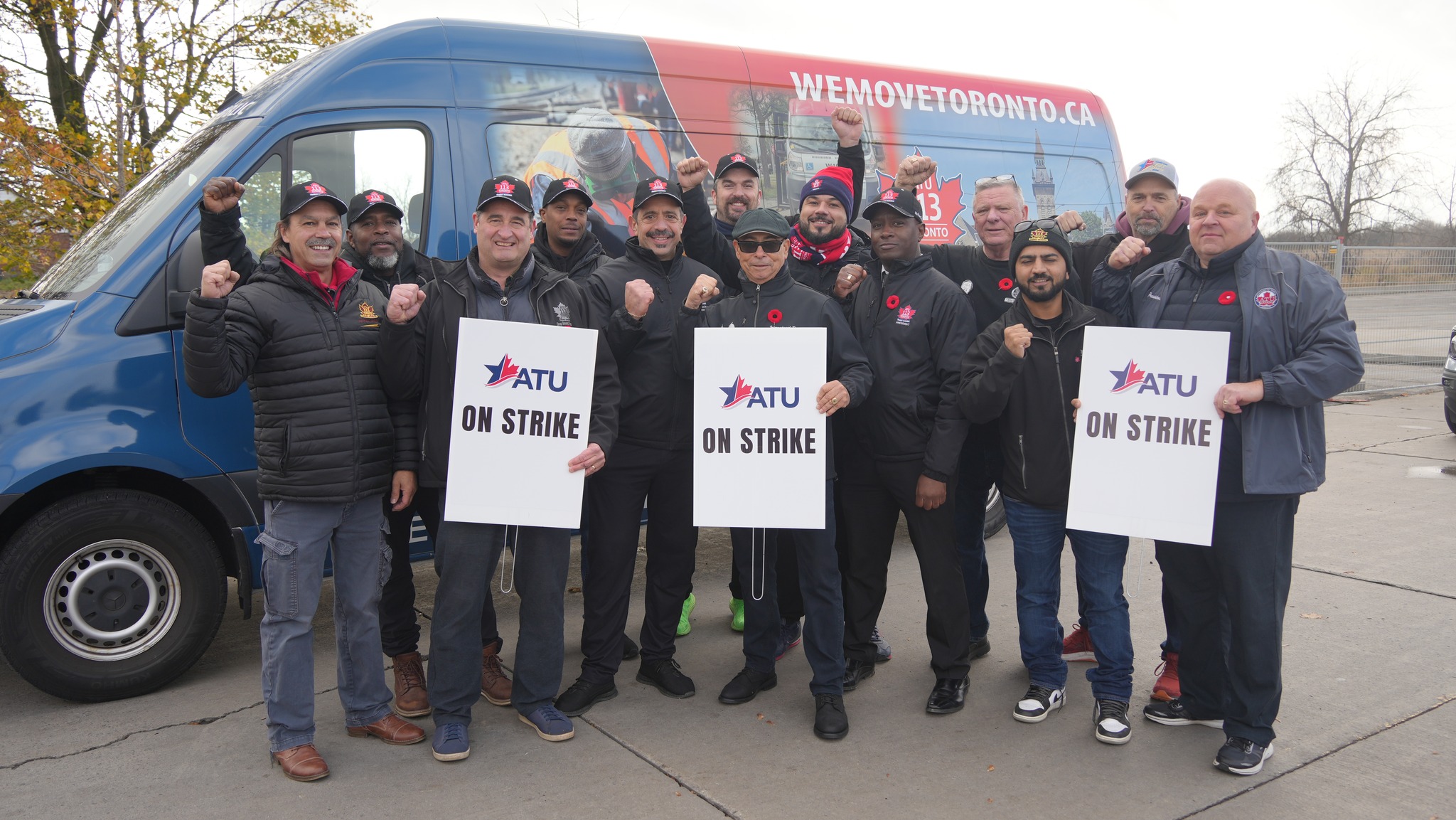 Next, Costa and the group visited our members at the Mountain Regional Transit Center, where he spoke to Hamilton press about how our Local is strong and united and has the support of our entire International Union, our Executive Board, our members, our riders, and our allies stand firmly.
Locals 113-Toronto, ON, 846-St. Catharines, ON, 1572-Mississauga, ON, 1573-Brampton, ON, , 1587-Toronto, and 1320-Peterborough, ON, and International Vice President Ken Wilson were also on the lines showing their ATU solidarity. It was an inspiring day on the picket lines, and we will not back down from this fight because at the ATU, we are stronger together!