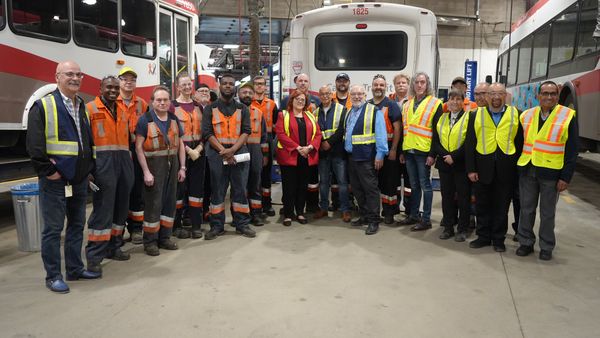 Prior to the ATU General Executive Board meeting in Calgary, AB, International President John Costa had a busy day visiting with our Local 583-Calgary, AB members on the job. International Executive Vice President Yvette Trujillo and International Vice President John Callahan joined Costa and Local 583 President/Business Agent Mike Mahar and board members.
The day began with a visit to the Local Union office and then the Oliver Bowen Maintenance LRT facility, where Costa saw firsthand the work of our LRT maintenance members and spoke with them about the changes in technology in the industry. He then got the opportunity to drive a state-of-the-art Calgary Transit LRT vehicle in the maintenance yard.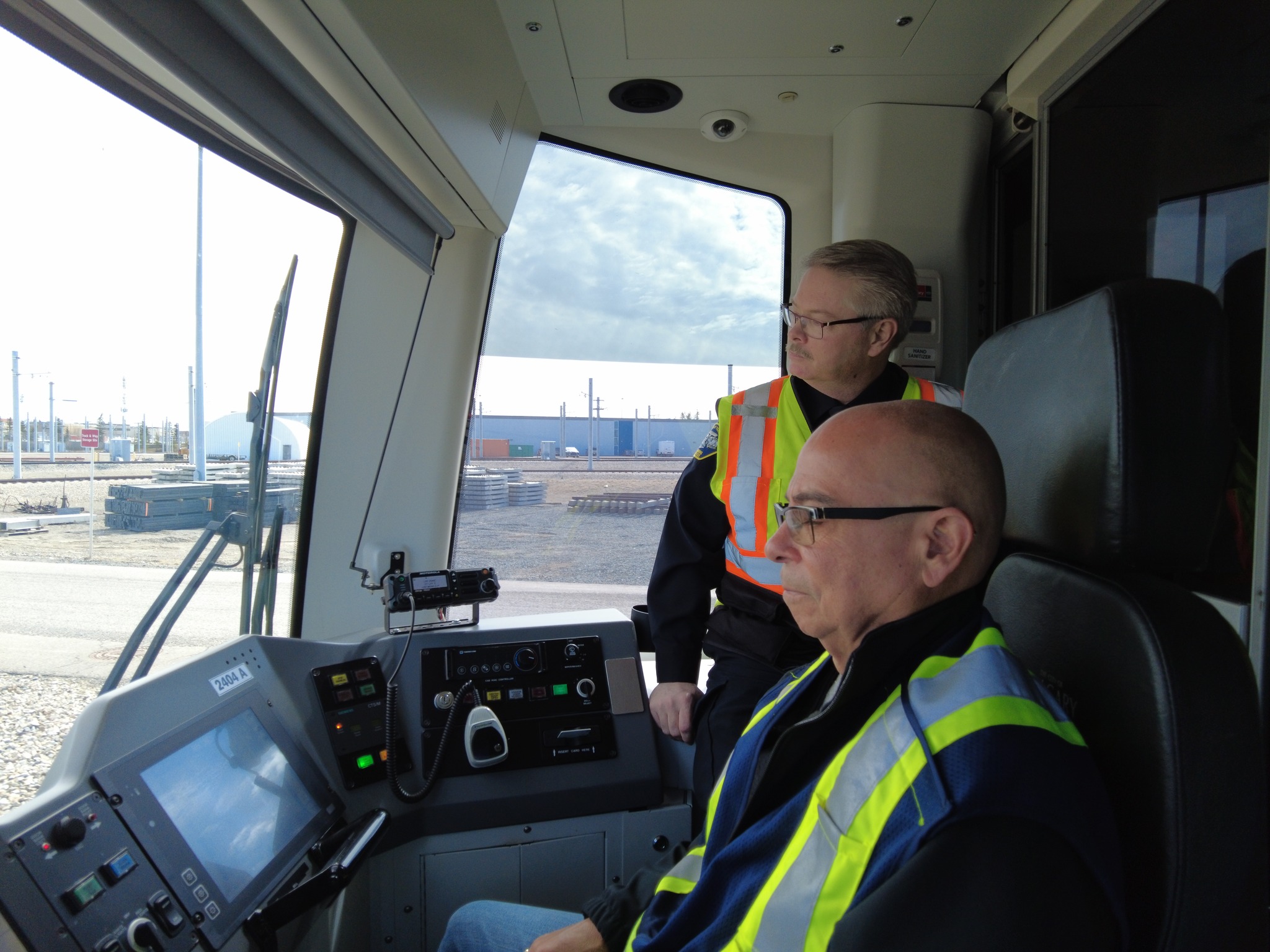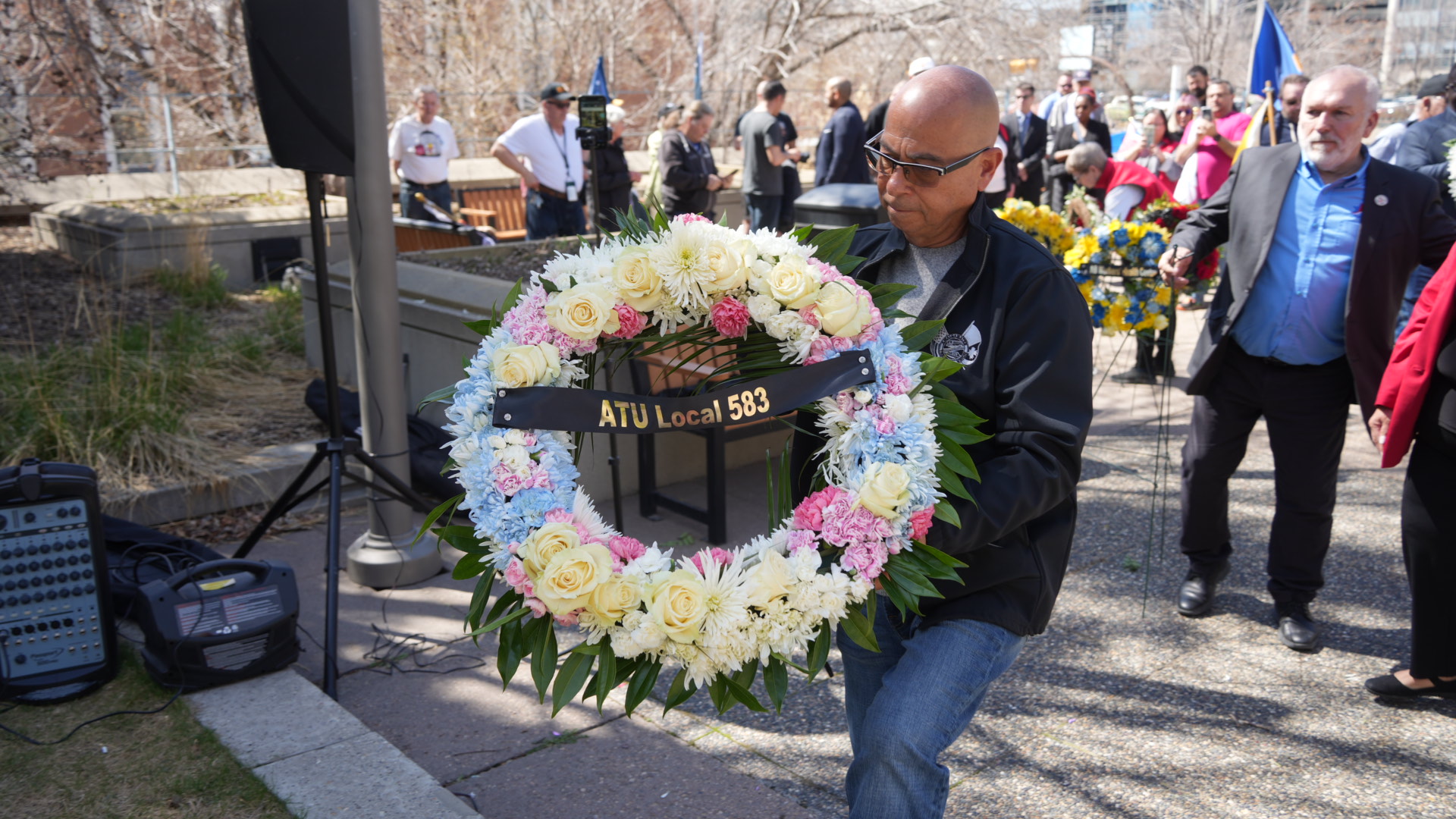 Costa then spoke at an emotional National Day of Mourning wreathing laying ceremony at the Calgary Municipal Building with unions from across Calgary and elected officials. "Today, we remember all the workers killed, injured, or made ill on the job. We remember 161 Albertan workers who we lost in 2022," Costa solemnly told the audience. "We remember our Mississauga, ON, Local 1572 Brother David ZHU, who was tragically killed in a workplace accident last September. Today and every day, as we mourn those we've lost, we continue our fight for safe workplaces until not one more worker is killed, injured, or made ill on the job."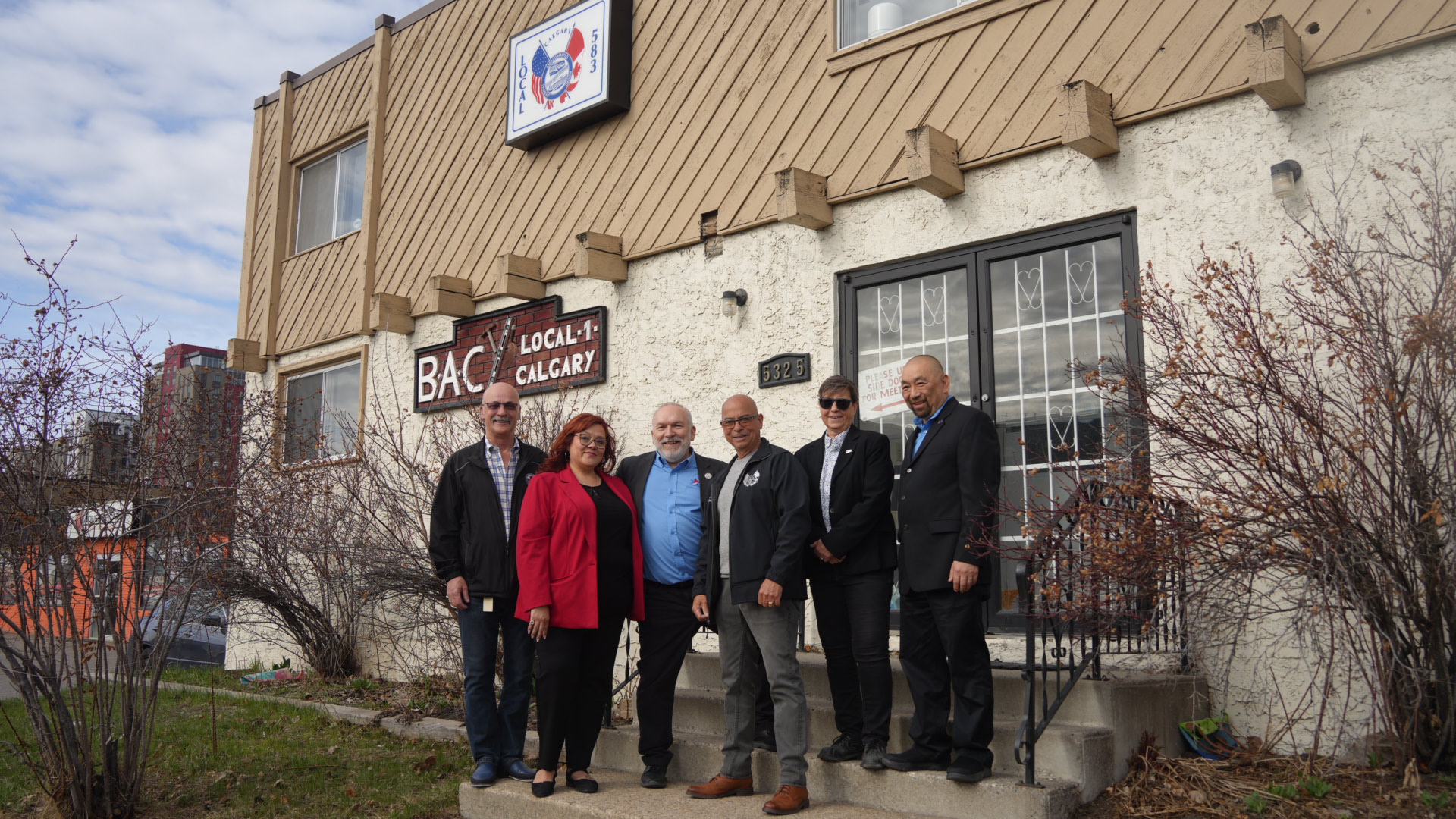 The last stop was the Spring Gardens garage. Costa had the opportunity to thank our maintenance workers and bus operators for their service and engage in great conversation with them about our Union, their concerns, and other issues.
Thanks to Local 583 and our members for the great day.