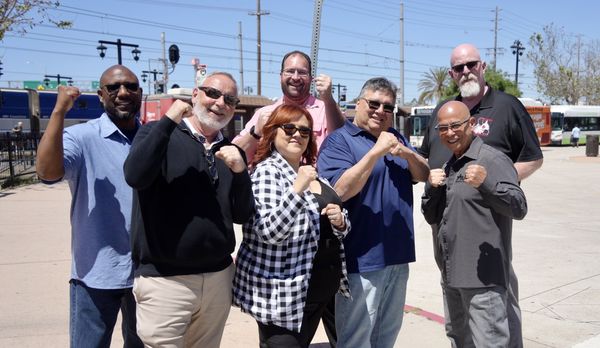 While in San Diego, CA, for the California Conference Board meeting, International President John Costa joined Local 1309-San Diego, CA, President/Business Agent Duane Koslicki, Financial Secretary Jamaal Russell, and Vice President Frank Coates to tour various worksites and visit with members.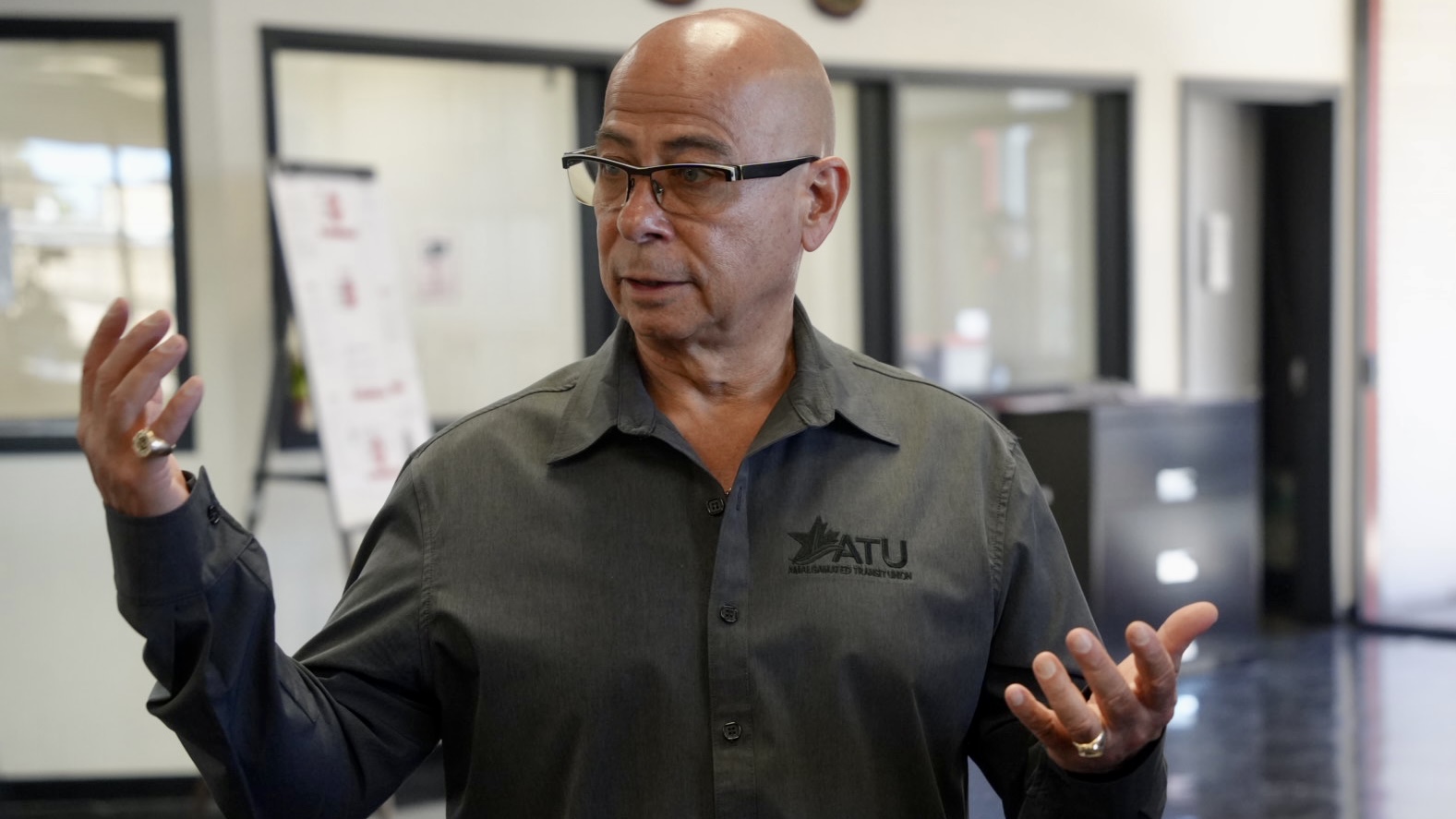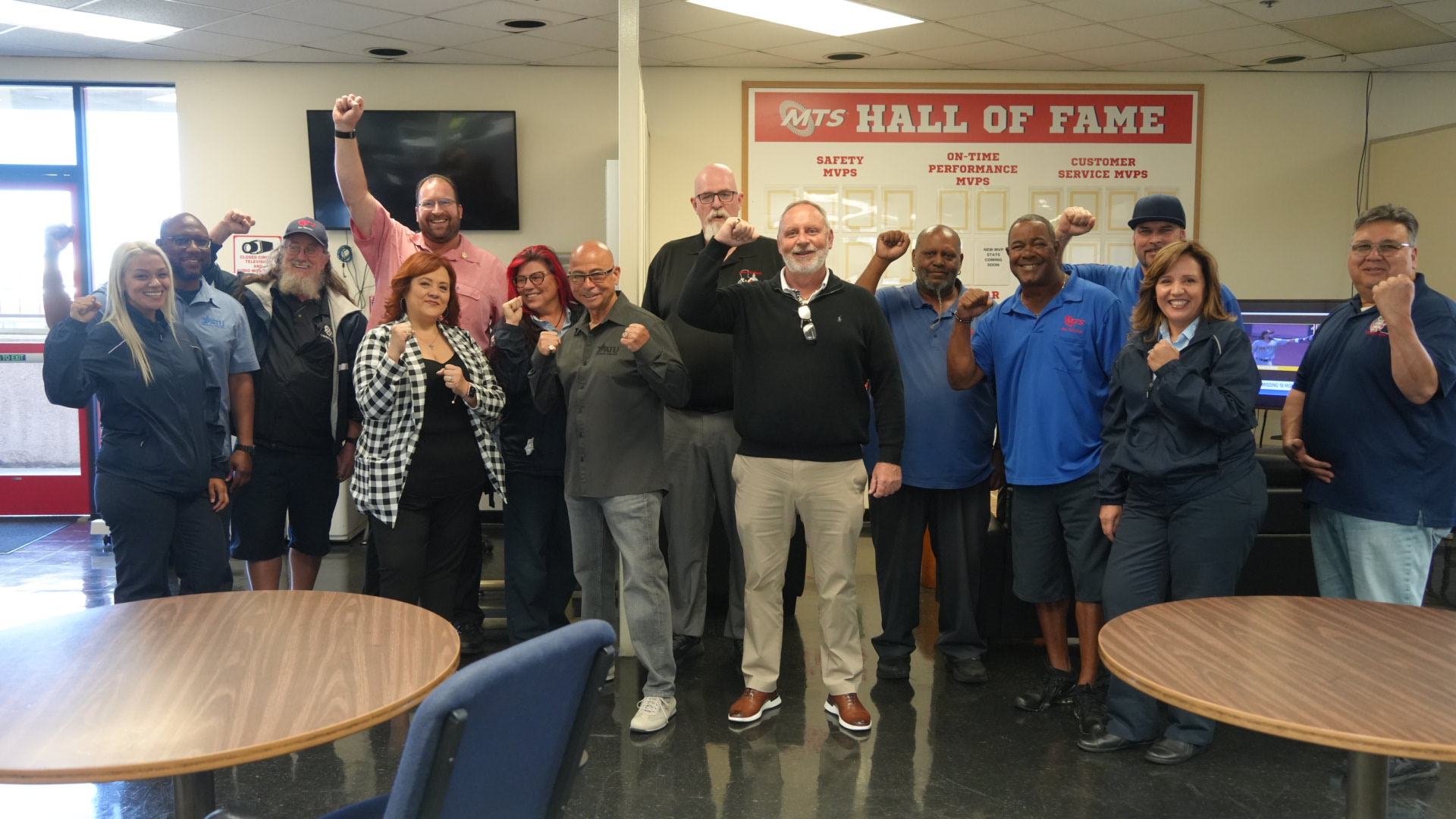 The First stop was the IAD Bus Garage, where they met with members in the break room. The second stop was the Kearny Mesa Bus Garage, where President Costa was able to see the new on-site lactation room and thank Duane for his Locals work to secure it for our breastfeeding members. The final stop was at the Old Town Transit Center, one of the largest transit hubs in San Diego, where Costa met with operators and asked how the union was working for them.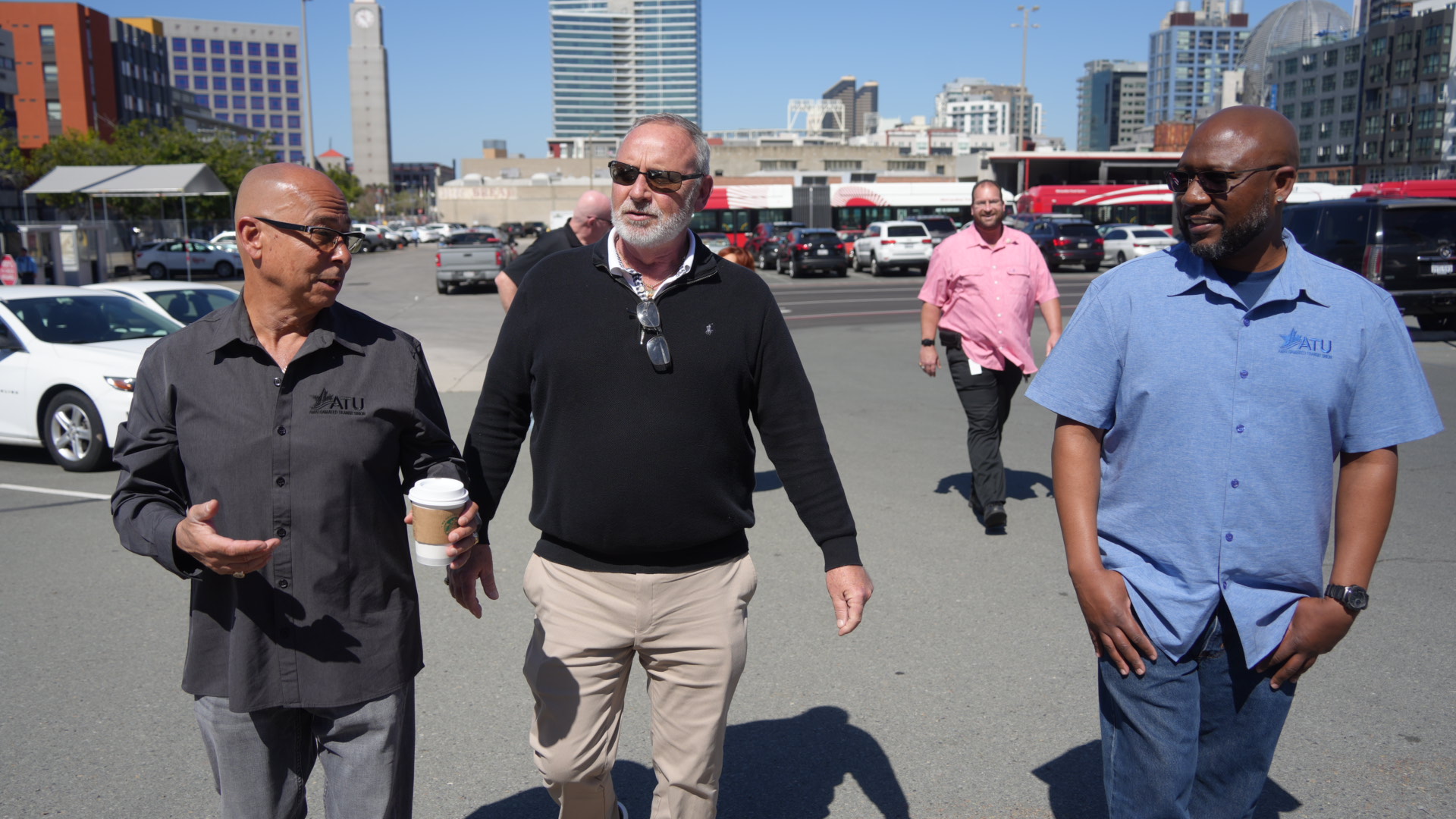 At each location, President Costa thanked our members for everything they've done to keep San Diego moving, including their service and sacrifice during the pandemic. Also joining President Costa on the site visits were International Executive Vice President Yvette Trujillo and International Vice Presidents Jim Lindsay and Art Aguilar. Thank you San Diego for the warm welcome!