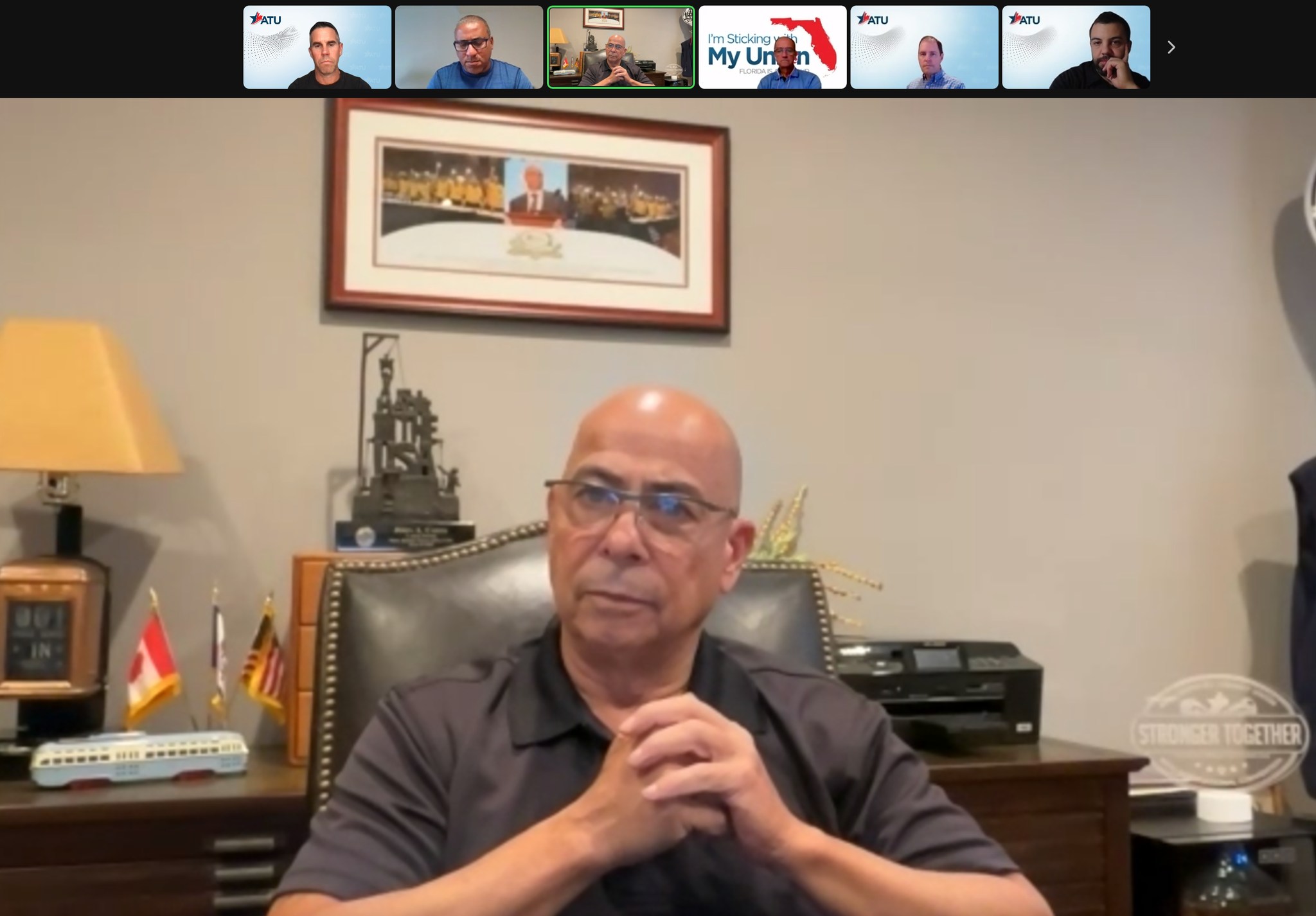 This evening, International President John Costa held an informative meeting with our Local leaders from across Florida on our Union's campaign against the anti-union SB 256. Costa thanked our Locals for their hard and successful work in fighting back and was joined by staff to provide an update on our efforts on the ground, legal updates, and other actions.
Joining Costa along with staff and the Local leaders were International Executive Vice President Yvette Trujillo and International Vice Presidents Natalie Cruz, Curtis Howard, Mark Henry, and Jacques Chapman.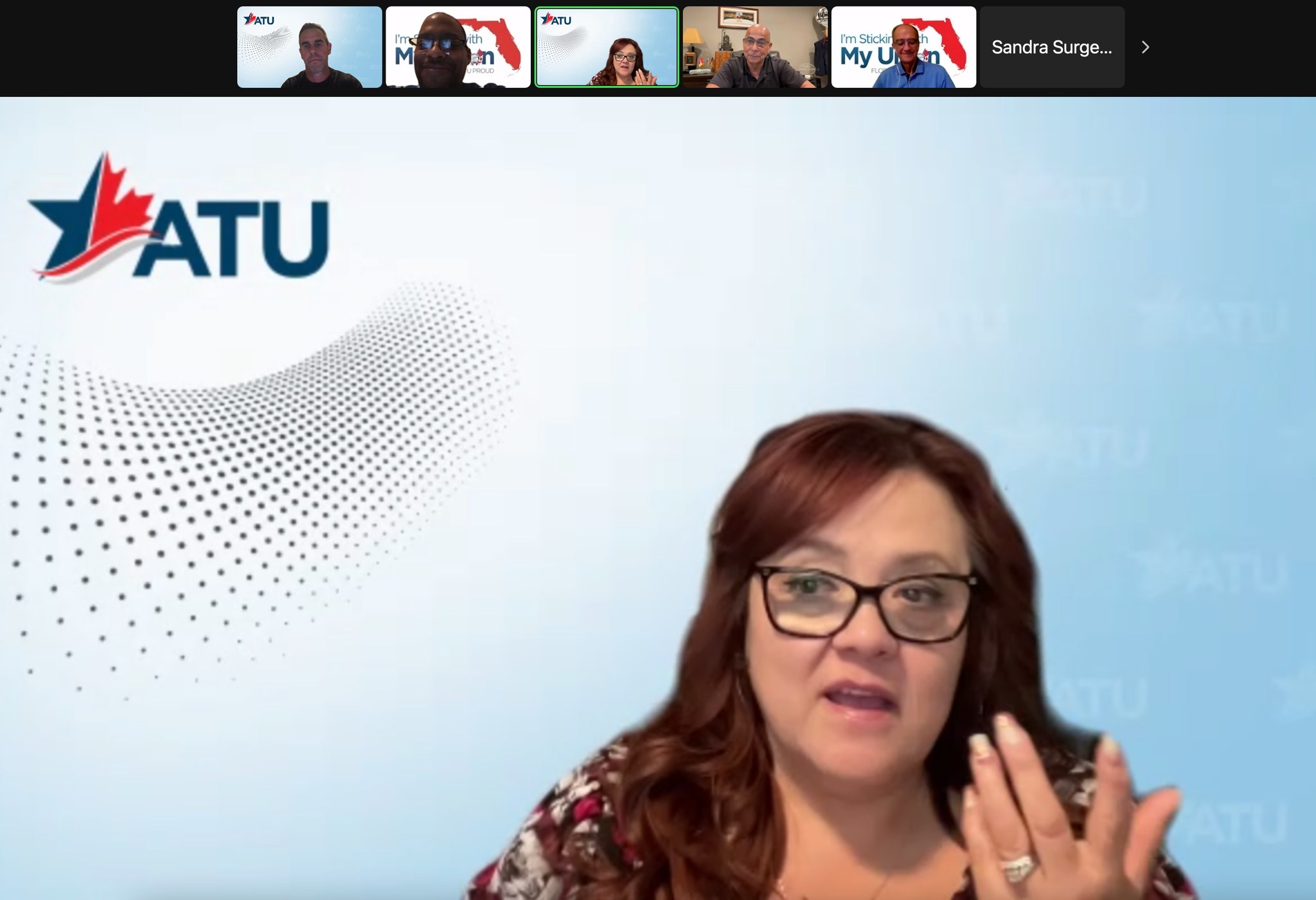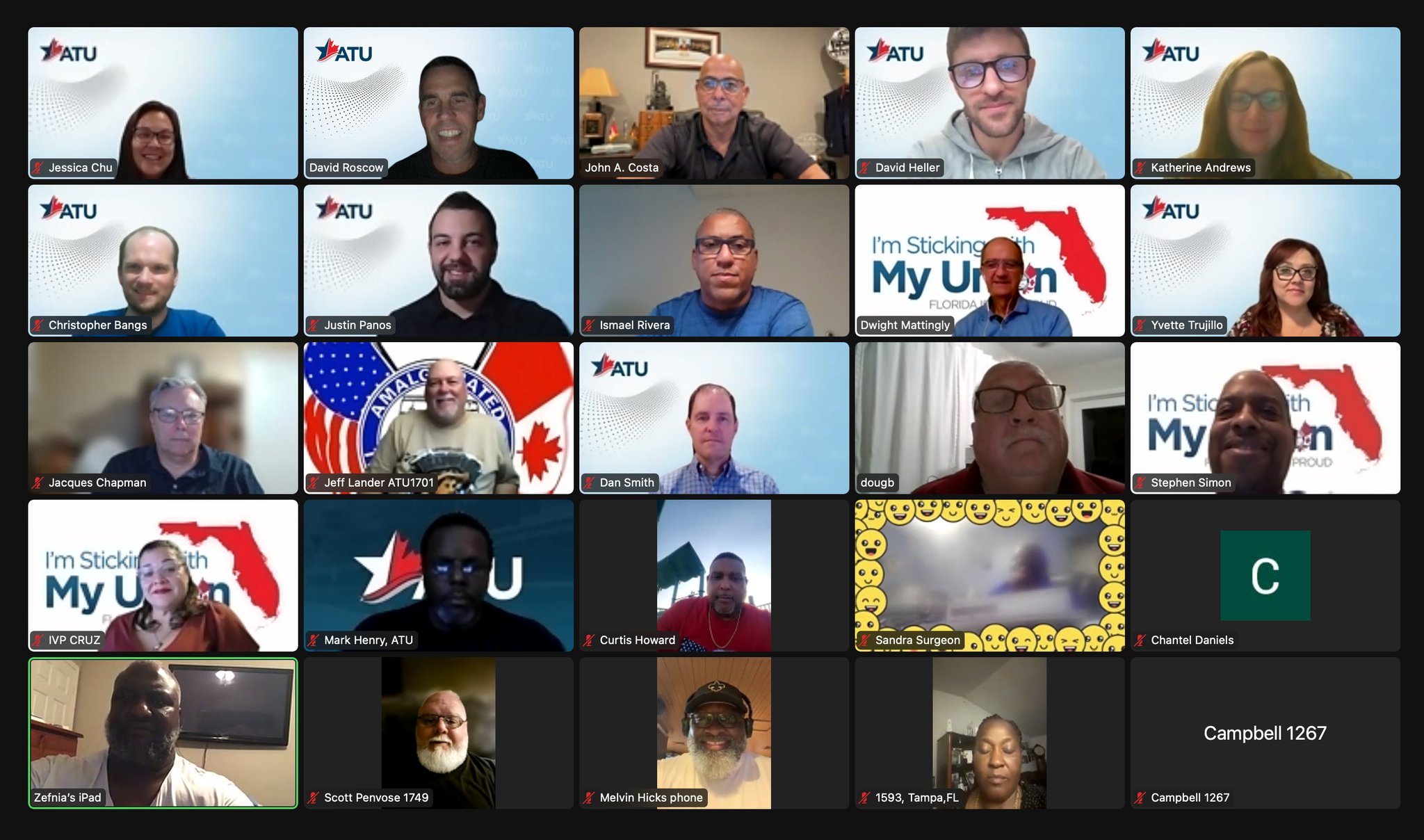 Our Union and Florida Locals have been mobilizing to successful fight against Florida's union-busting SB 256 and pledged to continue that important work.