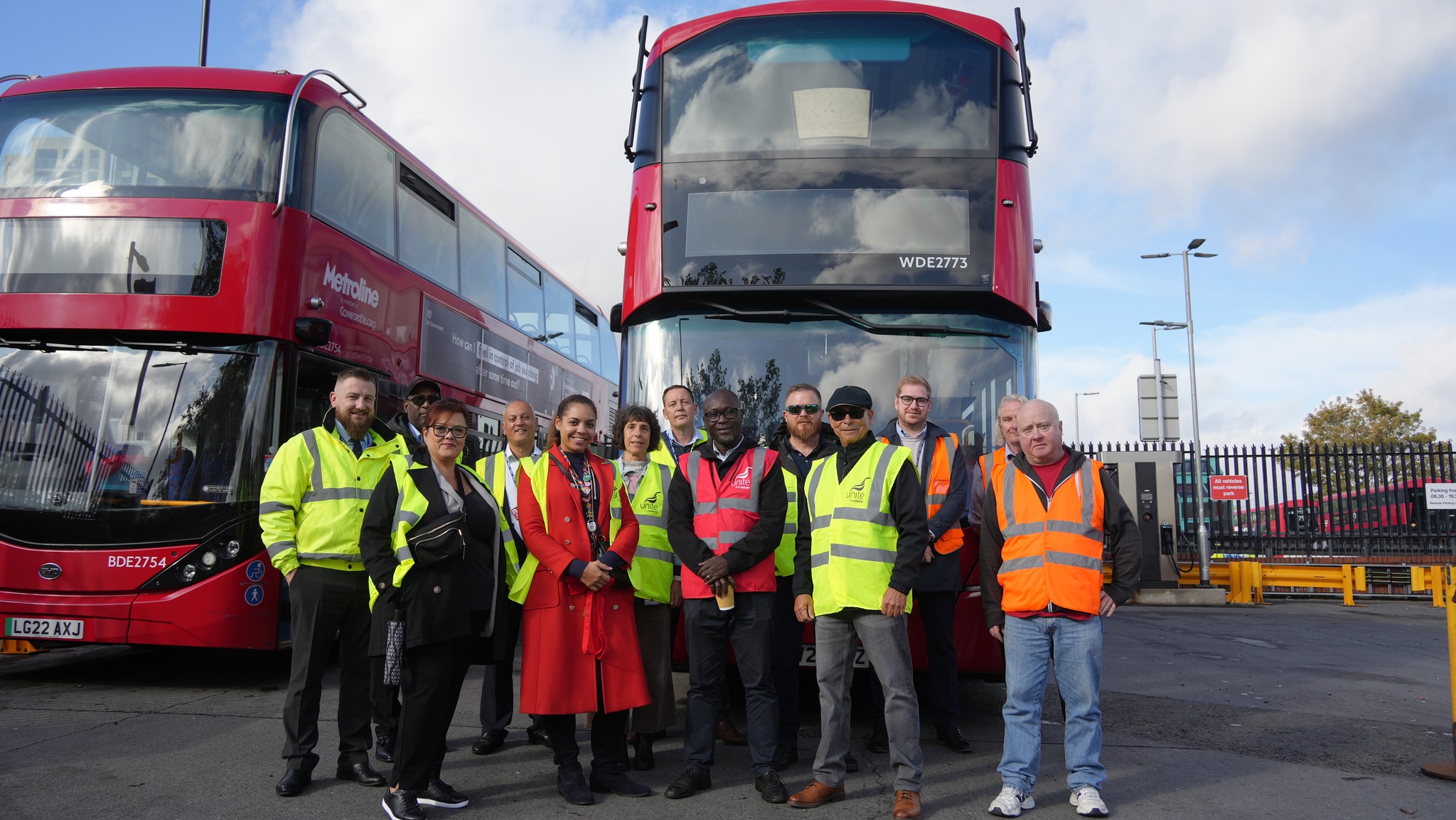 Continuing their solidarity tour of London, England, International President Costa and International Executive Vice President Yvette Trujillo and Director of Joint Industry Councils and Collective Bargaining John Lyons visited the London and Eastern Regional Office of Unite the Union, also known as UNITE, one of the largest unions in the UK, representing over 1 million workers.
Costa and Trujillo got an overview of London transport from UNITE Reginal Officer Laura Johnson and International Transport Federation (ITF) Director of Urban Transport Alana Dave, including pay, safety, benefits, and other issues facing workers in the UK. They also talked about recruitment and retention, especially for young workers, through apprenticeship and mentorship programs, as well as training workers on new electric bus technology.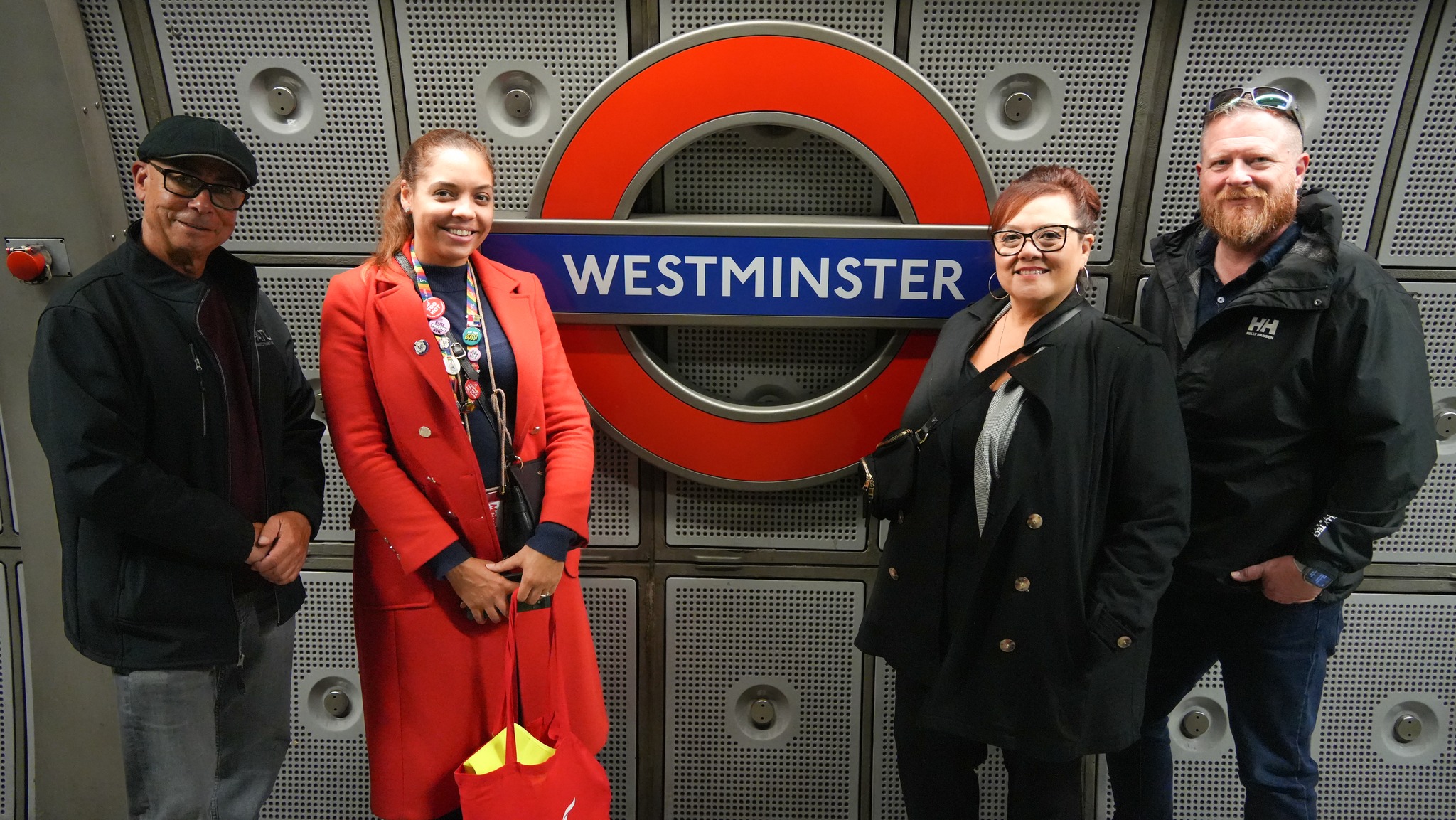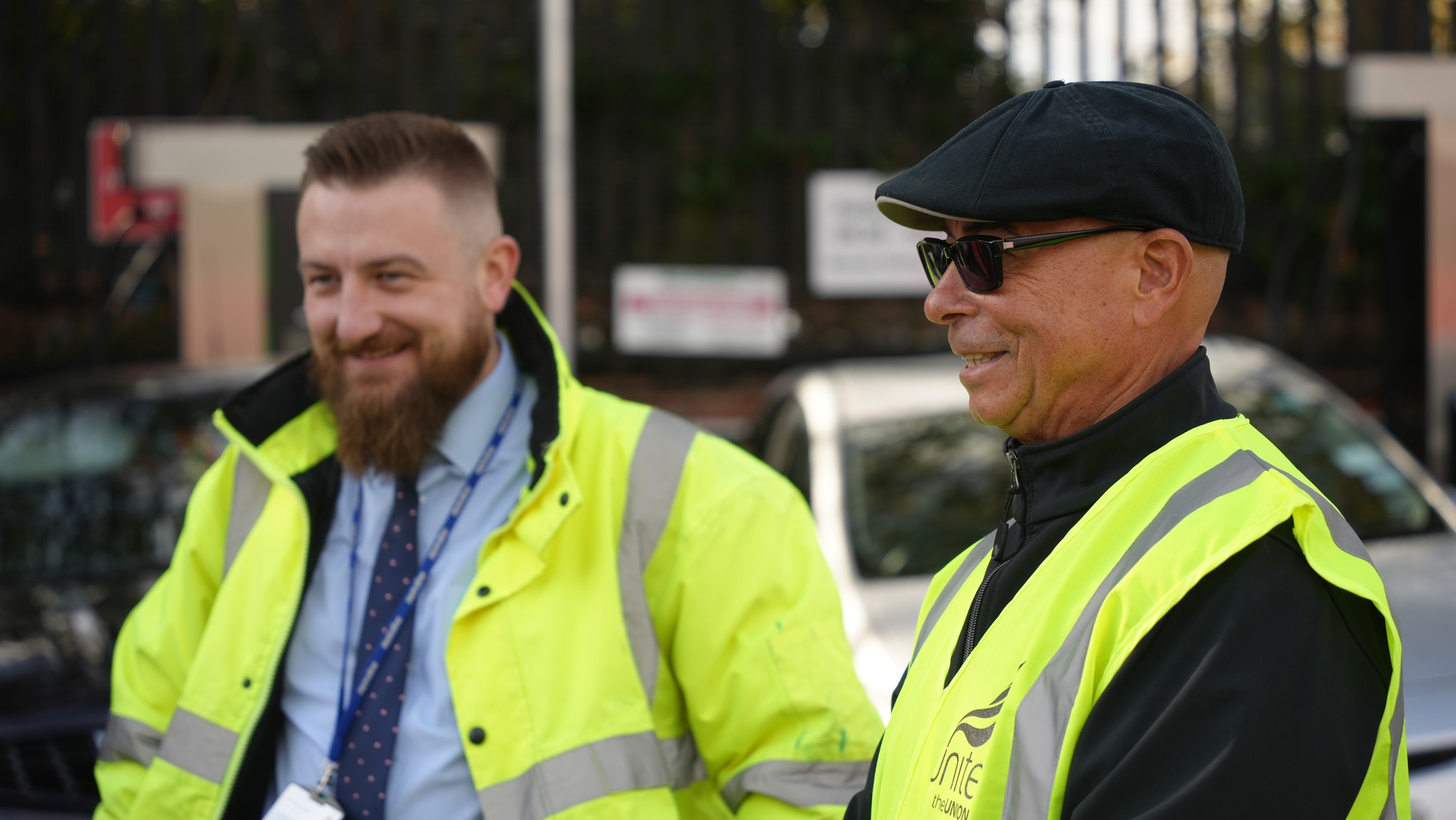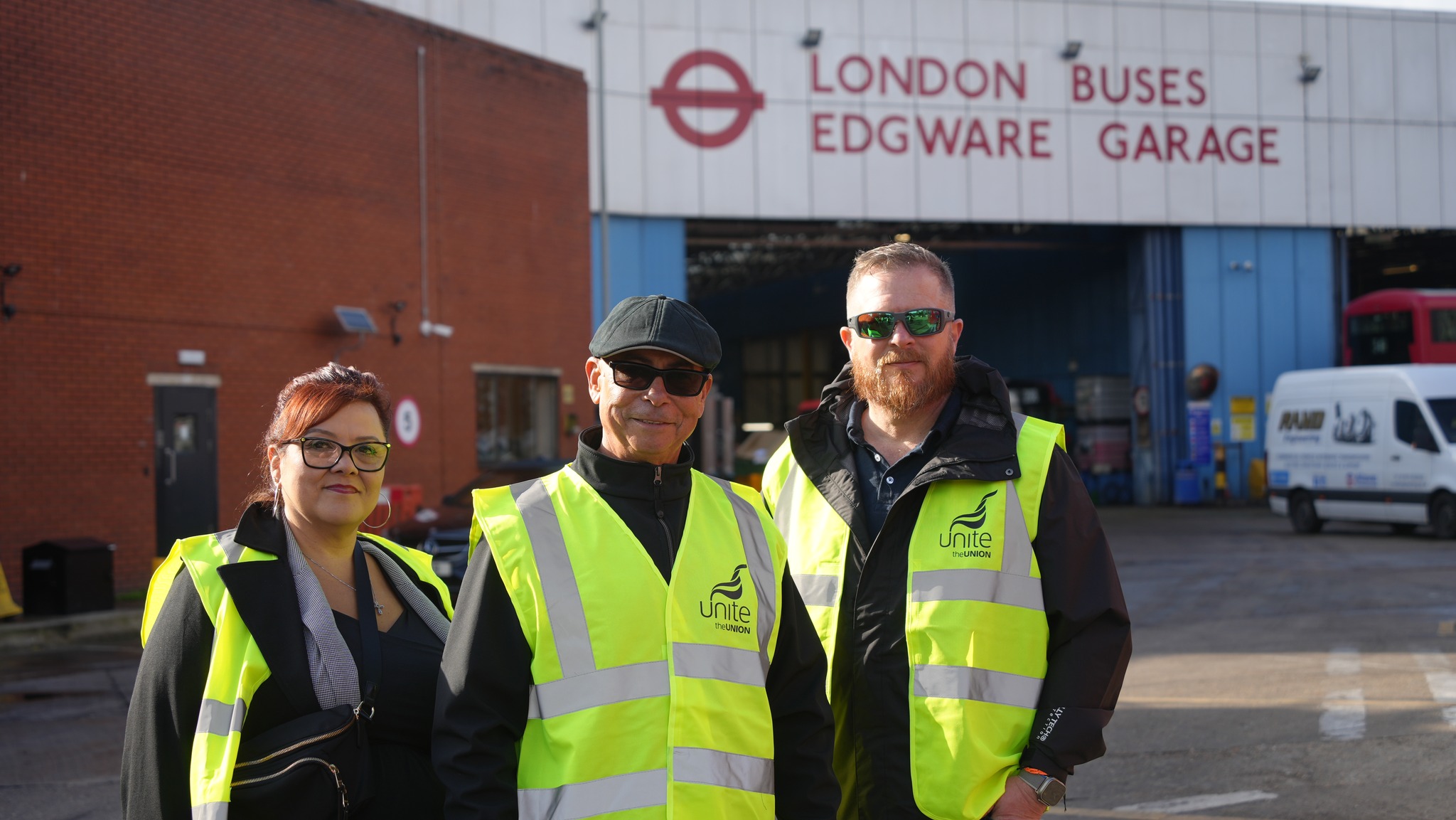 After meeting at the union hall, the group rode the London Underground, the deepest and oldest underground in the world, which post-COVID appeared to be back to capacity, to tour the London Metroline Edgware Bus Garage, meet with workers, and see the latest in transit technology. At the Edgware Garage, one of the first garages to be fully electric and one of the last London garages to be built, they met with UNITE union representatives to tour the buses and speak extensively about their battery electric technology and their infrastructure network, including charging stations, as well as their control center where they learned about routes and schedules. They were also able to see the safety barriers and video mirrors that all the new buses are equipped with.
It was an extremely informative day of learning and seeing what's possible when workers' voices are heard and protected. Thank you to our hosts for an inspiring day!