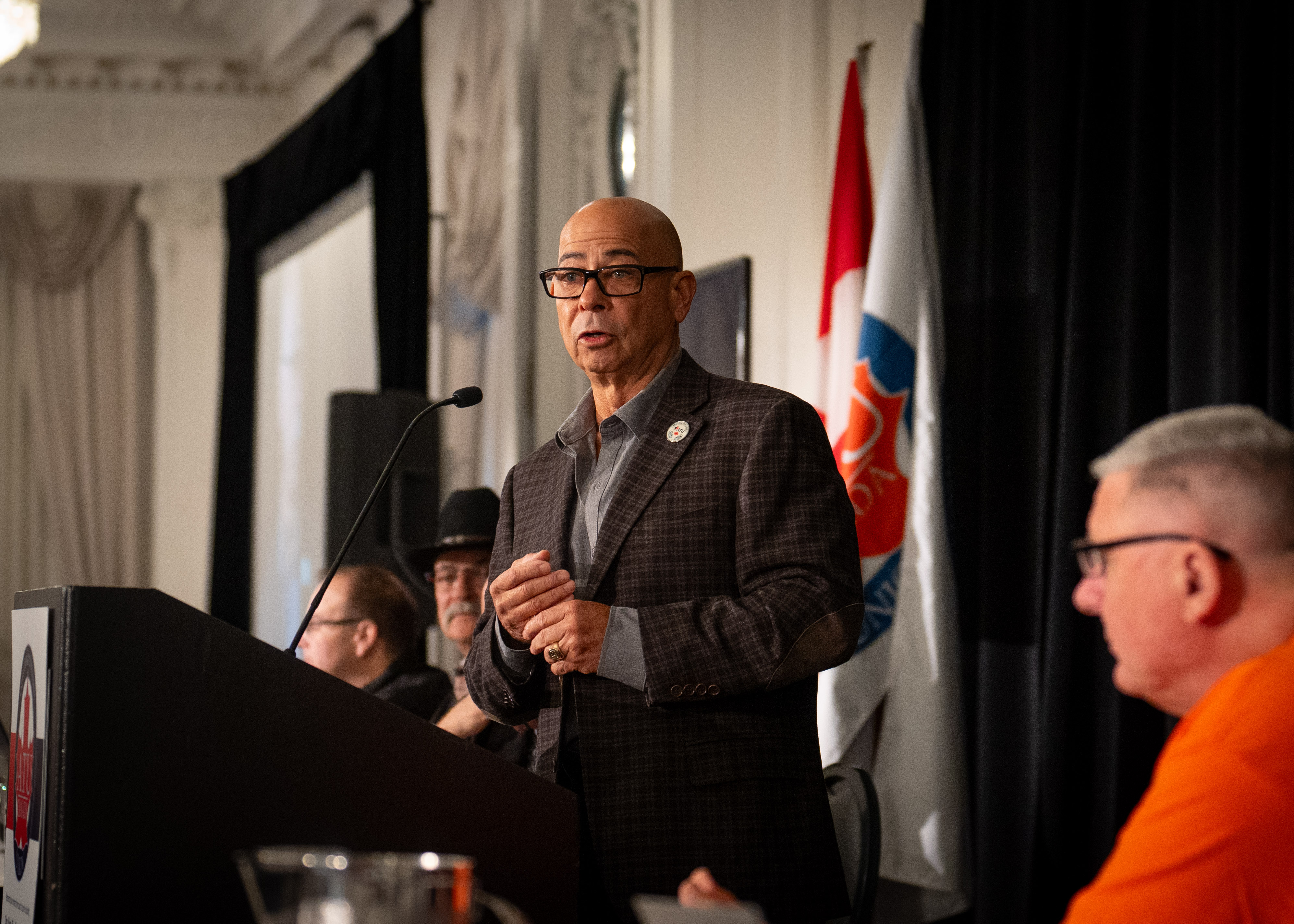 Day two at the ATU Canada Conference was another exciting day with International President John Costa kicking off the day with a powerful speech to delegates and a video on how the International supports our Locals and advocates for our members.
"It's an honor and privilege to be here with you today in Calgary," Costa told delegates. "What's clear to me is the state of our Union in Canada is strong and united thanks to the hard work of everyone in this room. I've seen it firsthand standing on the picket lines at the successful strike at Local 1587 to strike authorizations at numerous Locals to Local 113-Toronto, ON, winning back the right to strike."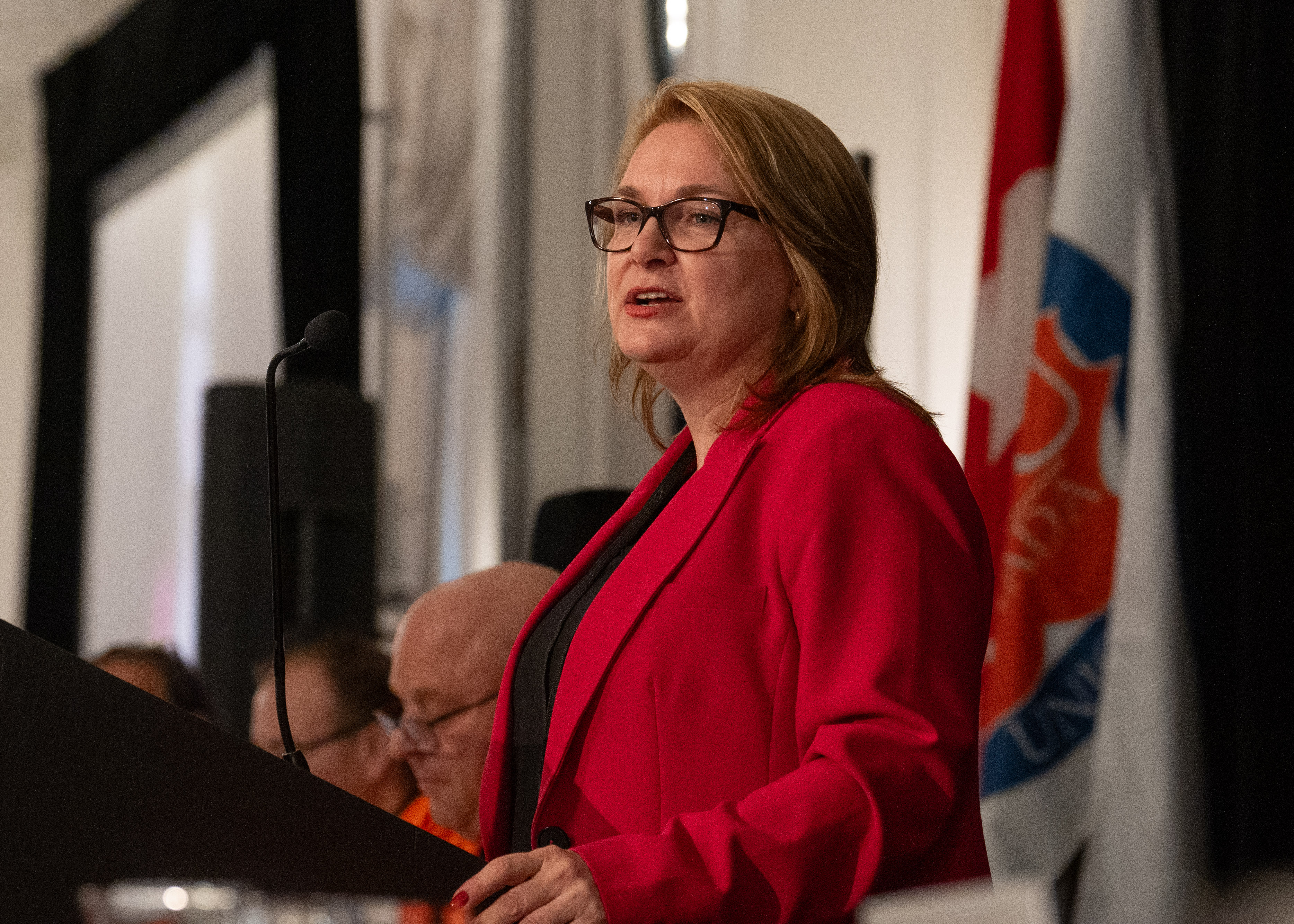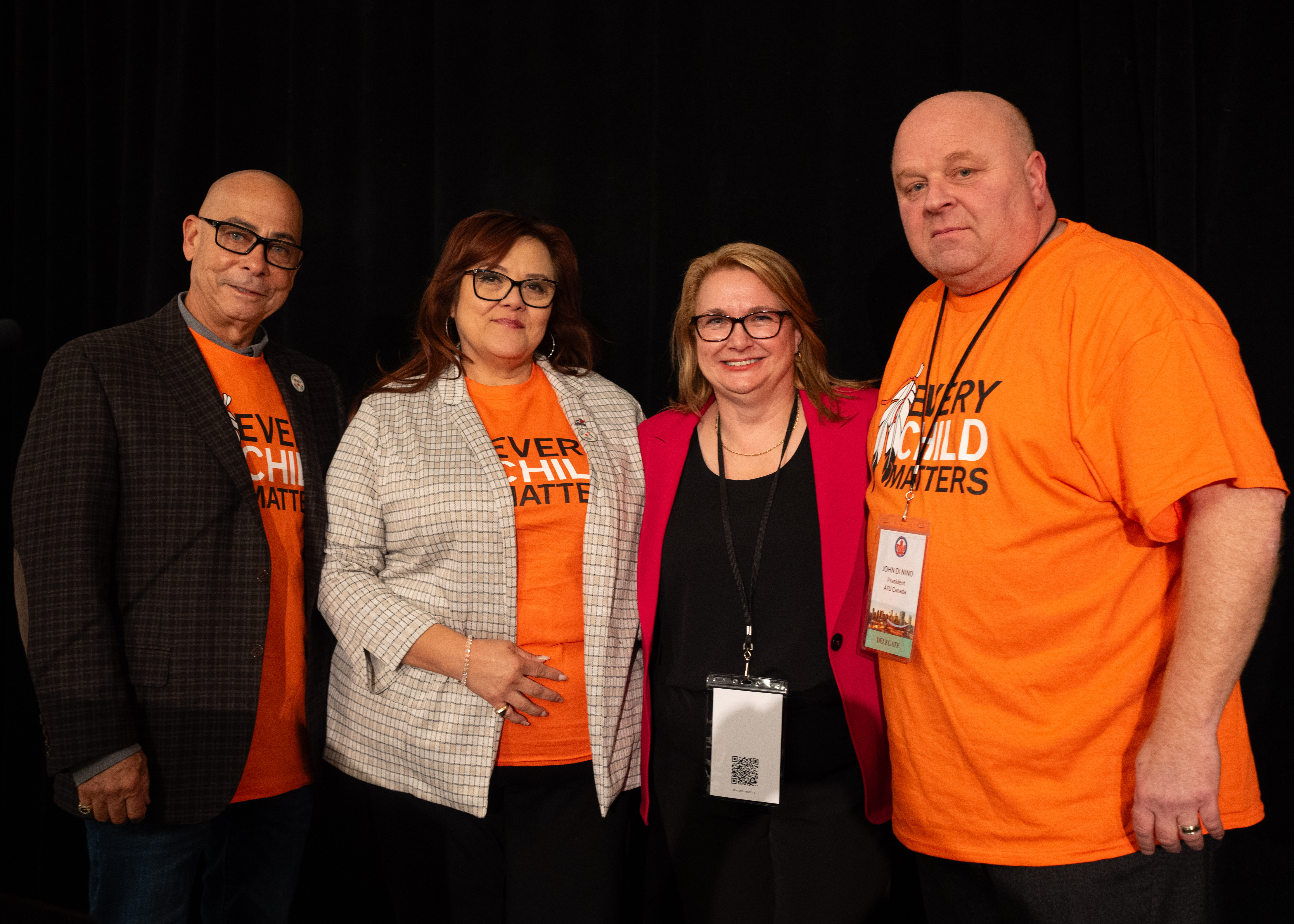 The day focused on educating delegates on how the International is assisting our Locals to best advance the interests of our members, our Locals, our Union, our riders, our transit agencies, and our communities. The topics covered included organizing, campaigns, workforce development and apprenticeships, research, collective bargaining, the threat of microtransit, strategic communications, and more.
In a strong show of solidarity, delegates, Locals, and the International pledged their support for Local 946-Cornwall, ON, in their battle with Cornwall Transit for the fair and just contract our hero members deserve. Canadian Labour Council President Bea Bruske addressed the delegation the successes and struggles of the labour movement in Canada, the fights that lie ahead, and how ATU has been at forefront of these battles.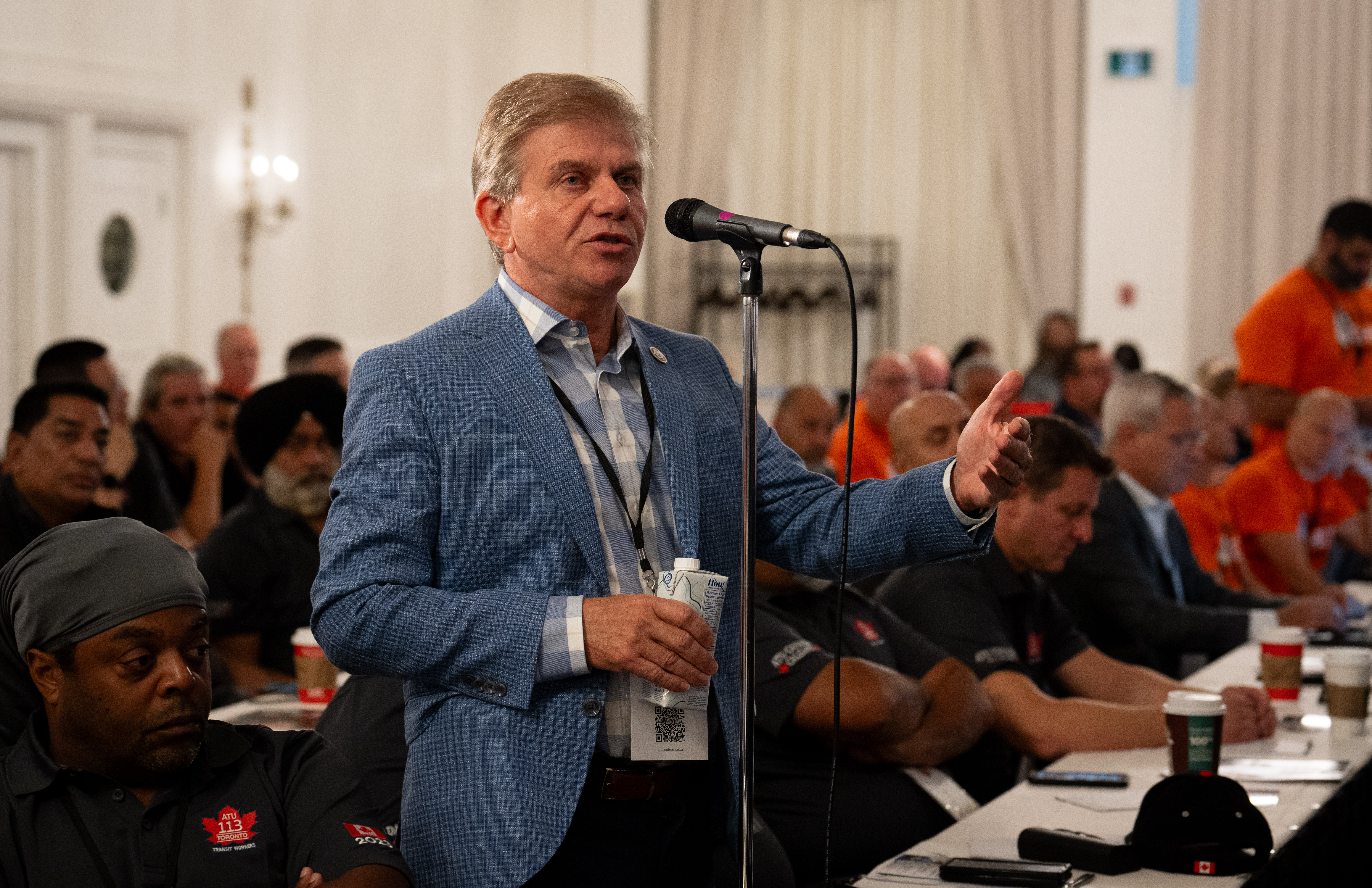 International President John Costa also had the honor to install the latest ATU Canada Executive Board Member of Eastern Canada (Quebec and East) Ken Hart, President/Business Agent of Local 1462-St. John's, NL, who ran unopposed. #ATUStrongerTogether