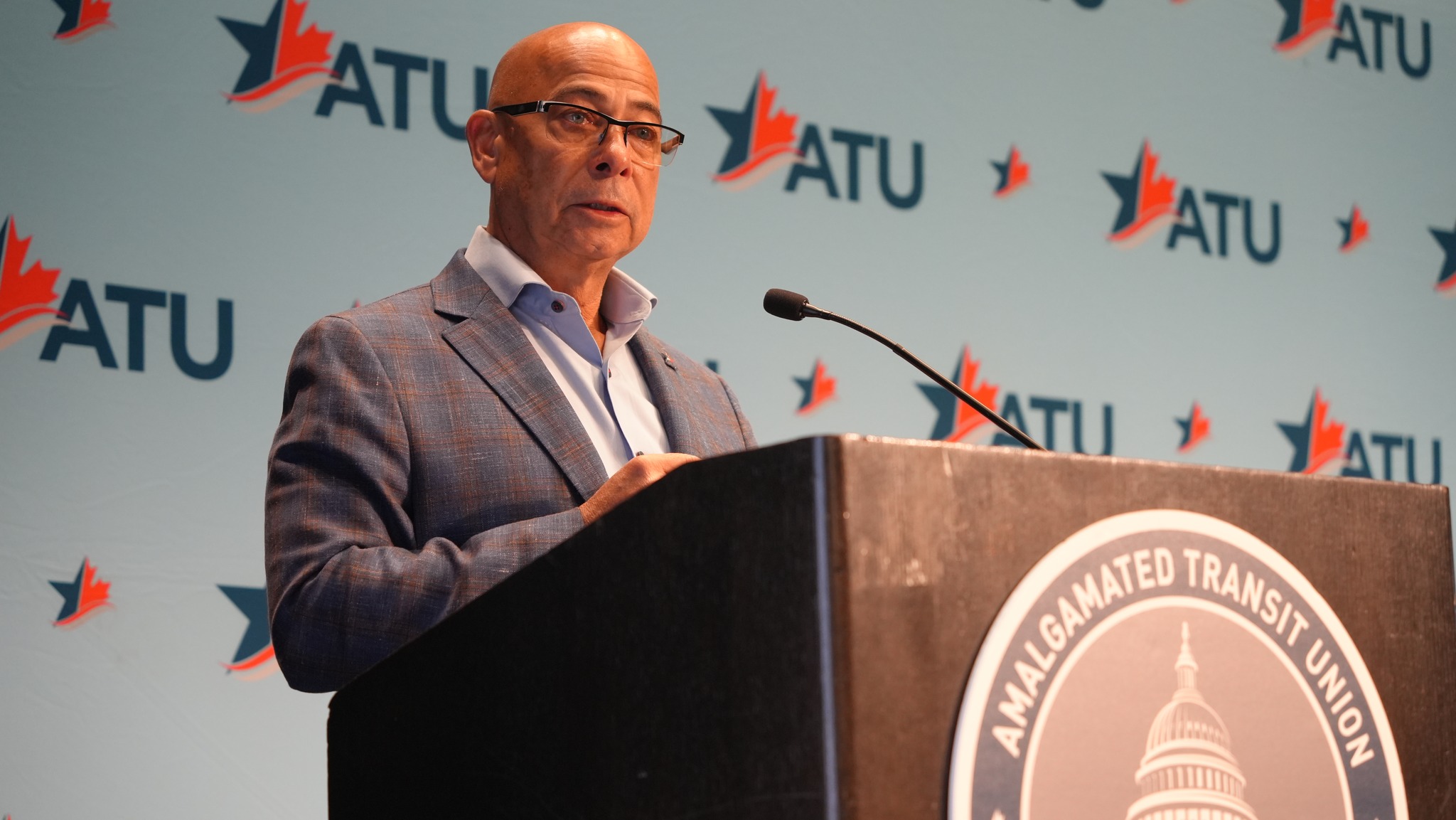 That's a wrap, as the 2023 ATU Legislative Conference came to a close today.
"It's been an amazing conference. We heard inspirational speeches from President Biden, Governor Wes Moore, Rep. Adam Schiff, and other politicians. We visited more than 200 Members of Congress to advocate for our members. We had more than 70 members sign up to contribute to ATU-COPE," said International President John Costa. "It's been an inspirational few days. I hope you go back to your Locals with a better understanding of the importance of politics and getting our members involved.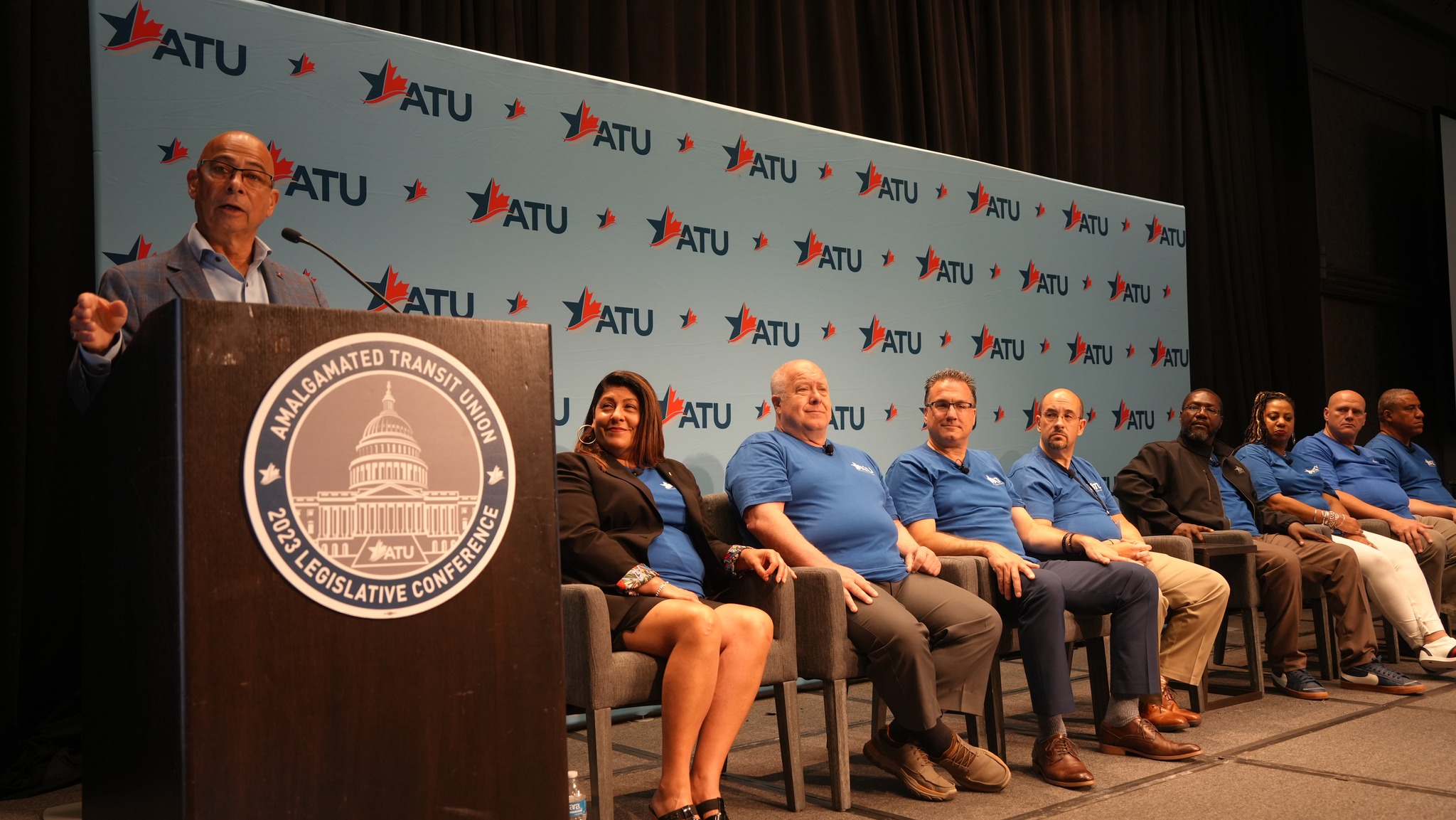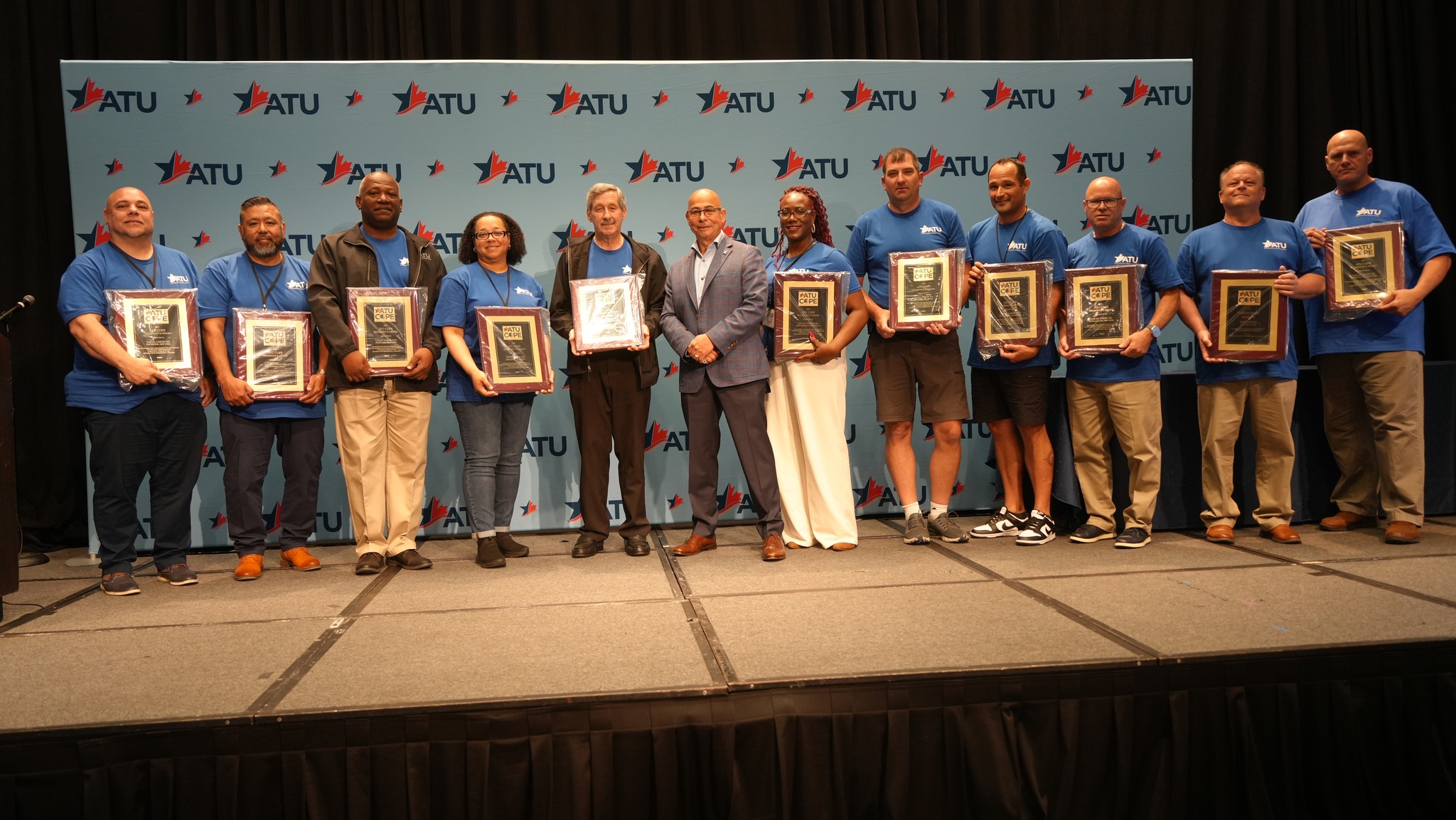 The last day began with a presentation on ATU-COPE that featured a lively Roundtable of Local Presidents/Business Agents talking about the success of their COPE programs and strategies and tactics to recruit members to join.
After International President Costa presented the COPE awards. The Chairman's Awards to the Locals with the highest dollars contributed went to Local 519-La Crosse, WI, Local 1575-San Rafael, CA, Local 282-Rochester, NY, Local 618-Providence, RI, and Local 726-Staten Island, NY. The President's Awards for the highest percentage of active members enrolled in COPE went to Local 1209-New London, CT, Local 558-Shreveport, LA, Local 1235-Nashville, TN, Local 694-San Antonio, TX, and Local 726-Staten Island, NY. The Patriot Award for the member contributing the highest amount went to Local 587-Seattle, WA, Member John Eaton.
Congratulations
to all the winners.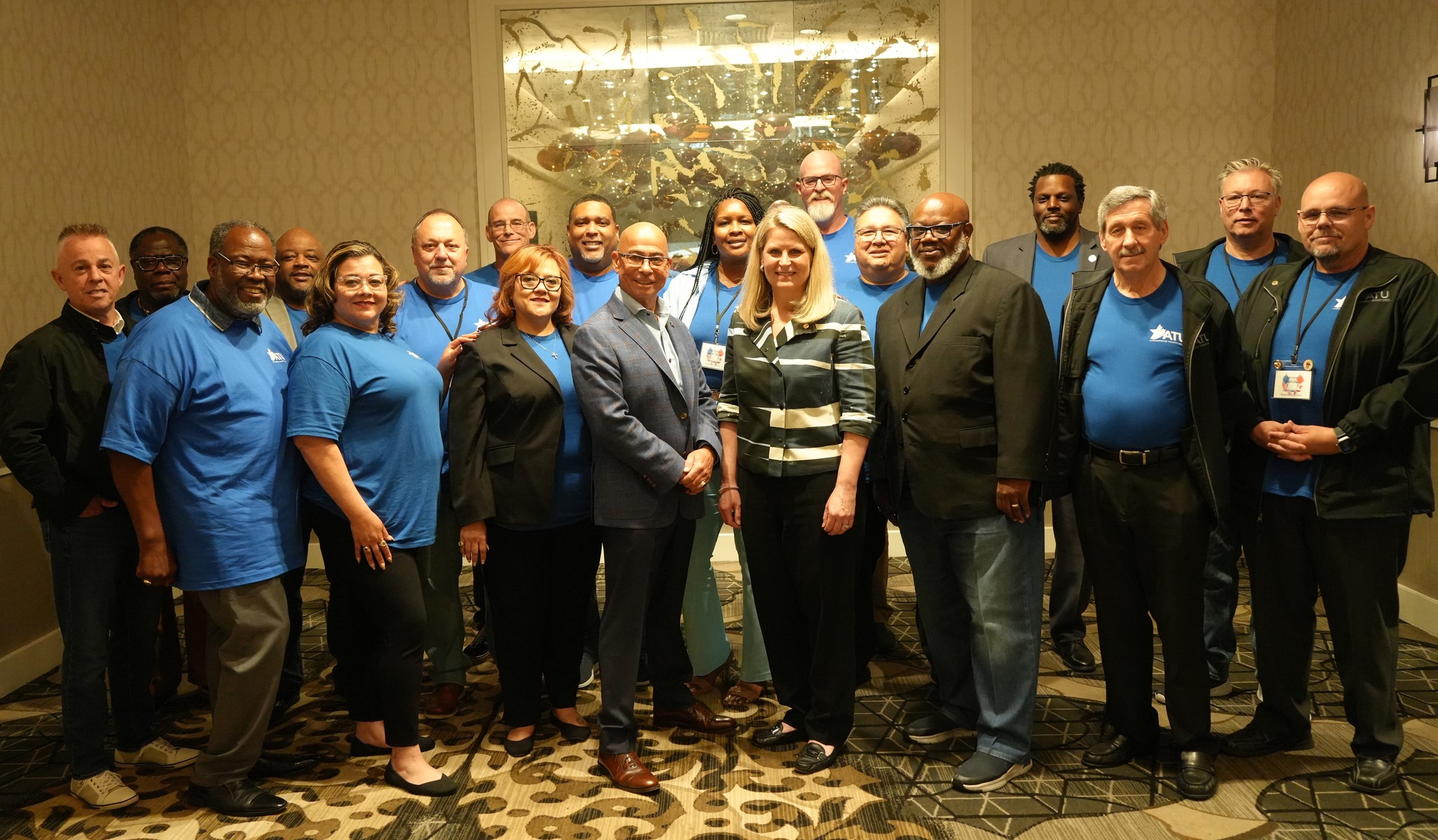 AFL-CIO President Liz Shuler delivered inspiring remarks, thanking our members for their commitment, dedication, and solidarity, pointing to our successful strike by our Local 689-Washington, DC, members working at Loudoun County Transit, and other actions. Shuler was followed by an informative session on the impact of Microtransit on our Union and our industry.
We thank all our members who attended the 2023 Legislative Conference and "putting in the work for our members and our Union," as IP Costa puts it.