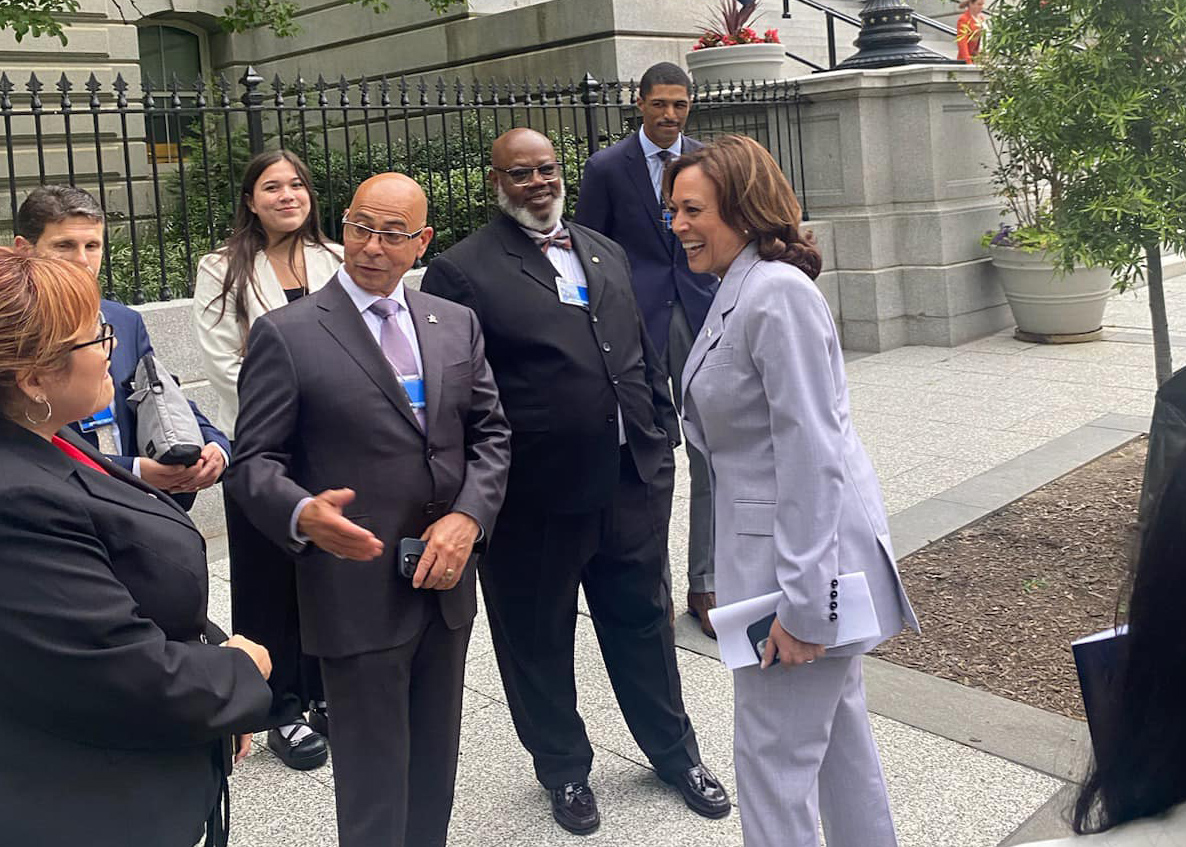 It was an exciting day one at the 2023 ATU Legislative Conference in Washington, DC.
International President John Costa welcomed the more than 150 Local Business Agents/Presidents from across the U.S. and members of the General Executive Board. "When I first started coming to this conference more than 20 years ago, we had just about 40 locals here. It was only the ones that gave to COPE. We met on the weekend and never left the room," said Costa. "I wanted to do it differently, that's why we've opened it up to all U.S. Locals. To me, bringing in the Locals that don't participate in COPE makes sense, because we need you. We need all of our Locals to get politically active. It's going to be a busy few days, but you are going to learn a lot."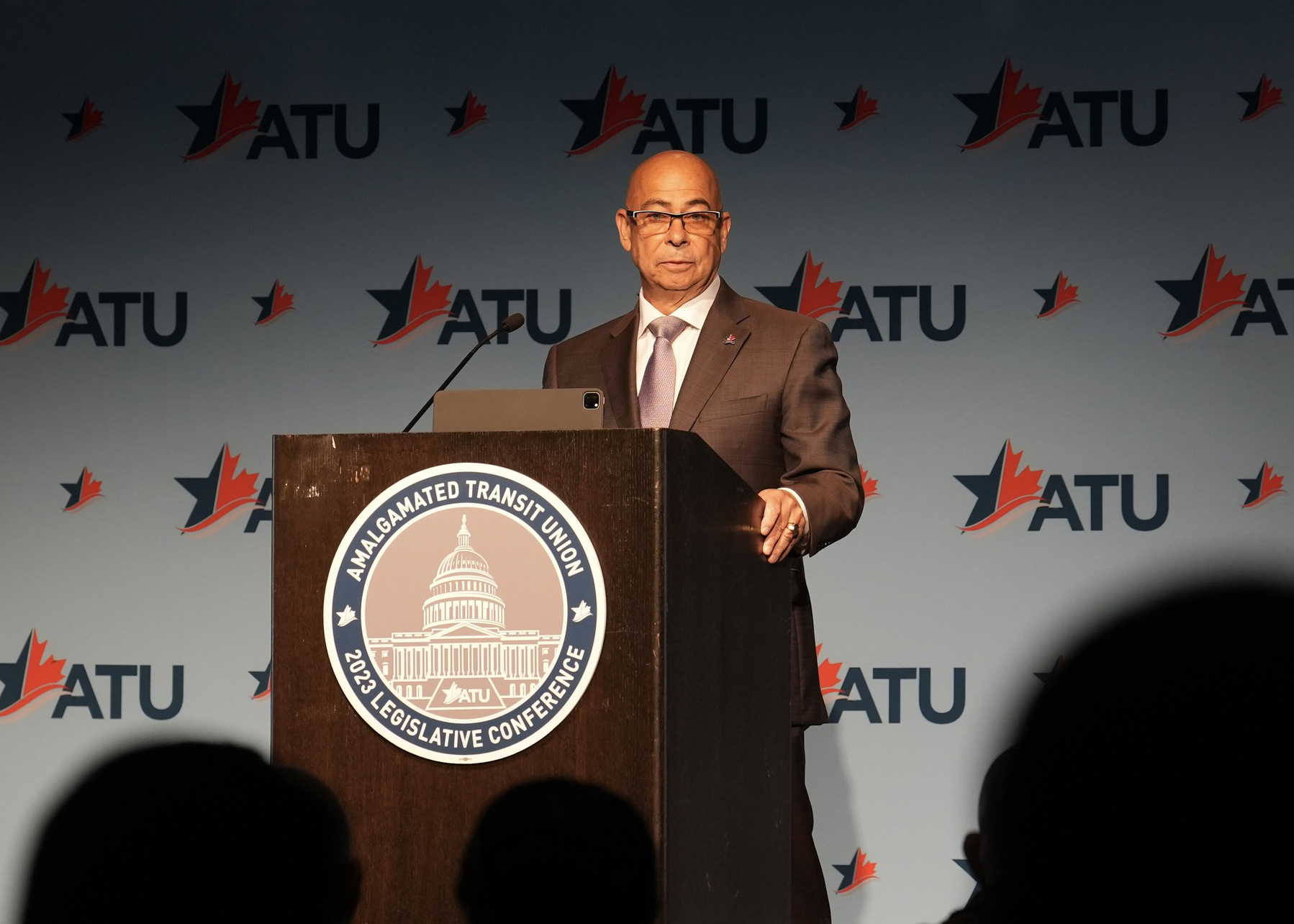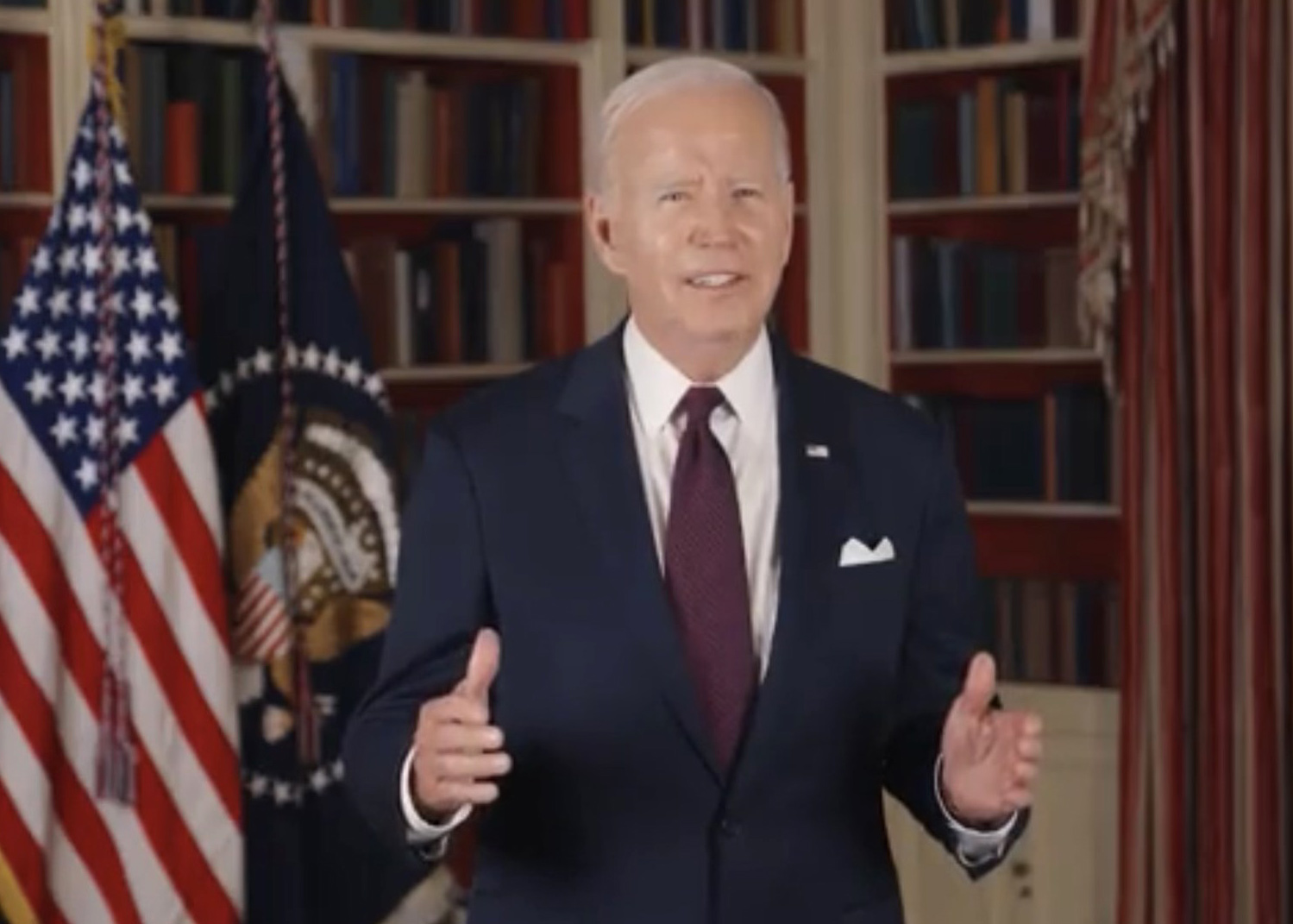 President Joe Biden sent a video message thanking Costa for his leadership and our Union and members for their commitment and dedication to keeping our communities moving throughout the pandemic and beyond.
The highlight of the day was Costa presenting the ATU Legislator of the Year Award to Senator Chris Van Hollen (D-MD) for his work and commitment to our members by introducing the Transit Worker Protection Act and getting the legislation's important safety provisions for our members included in the Bipartisan Infrastructure Bill.
Other speakers addressing the conference were Maryland Governor Wes Moore, Pennsylvania Lieutenant Governor and son of a member of Local 85-Pittsburgh, PA Austin Davis, and Rep. Eleanor Holmes Norton from Washington, DC.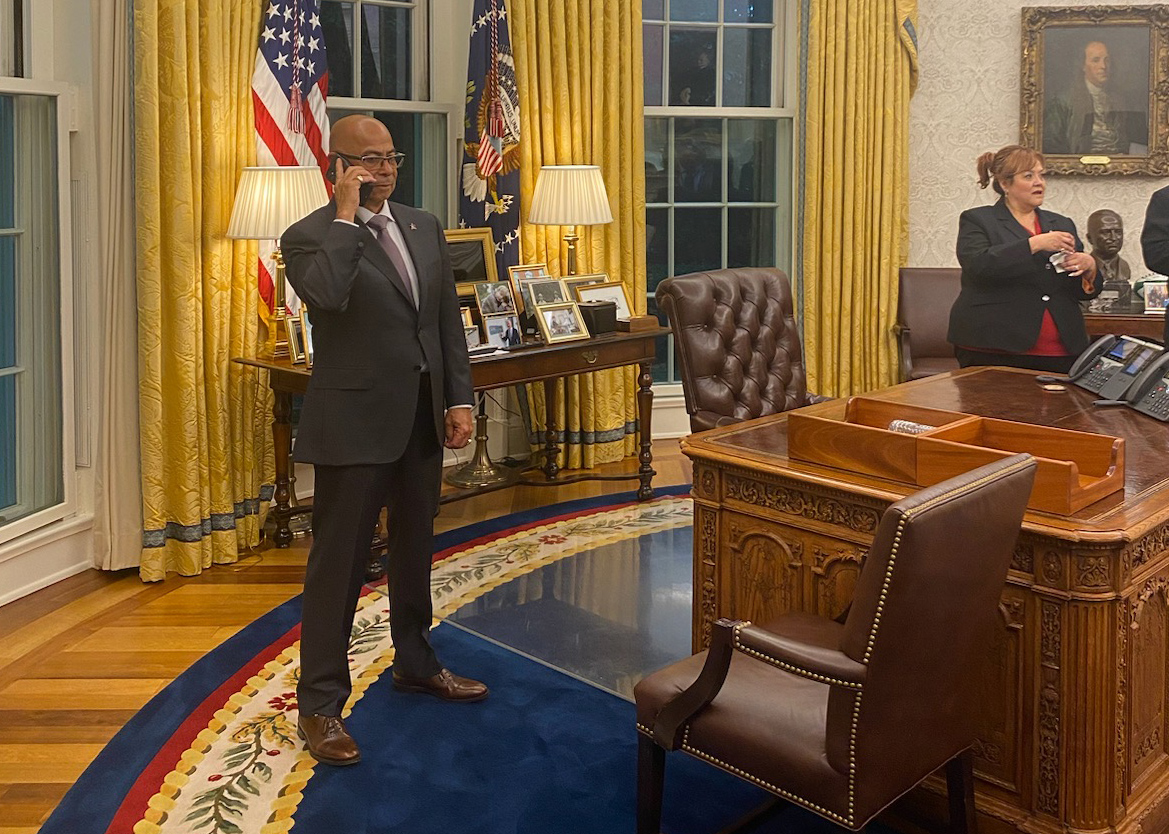 Attendees also heard informative presentations on federal legislation, the ATU legislative agenda, elections, and state legislation impacting our members, our Union, and our industry. There was lively and informative discussions about the important role politics play in fighting for the rights and interests of our members, our families, our communities, and public transit in the U.S., our states, and our cities.
The day ended with Costa, International Executive Vice President Yvette Trujillo, and International Secretary-Treasurer Ken Kirk going to the White House to meet with President Biden in the Oval Office and Vice President Kamala Harris to discuss critical issues impacting our members and our Union.