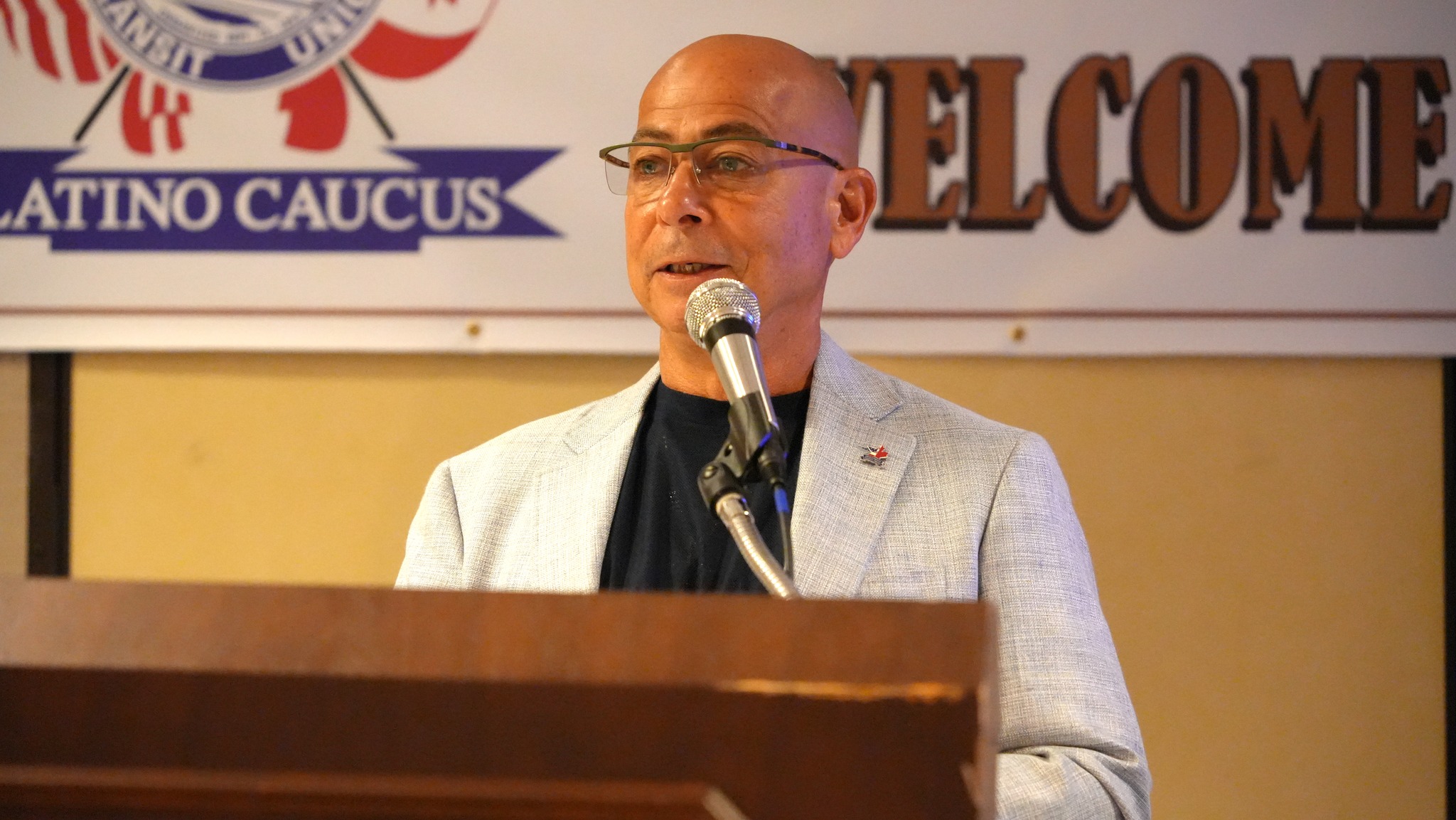 Bienvenidos from day one of the ATU International Latino Caucus in Atlantic City! International President John Costa kicked off the Caucus this morning in his home state of New Jersey, thanking our members who traveled from across the U.S. and Canada for their commitment to our union and fighting for diversity and inclusion in the labor movement. Costa recognized the history of labor activism that has stretched across generations to get us where we are today, including electing the first woman and Latina as our International Executive Vice President, Yvette Trujillo.
The Latino Caucus surprised IEVP Trujillo by bringing labor leader Linda Chavez Thompson, who was the first person of color to be elected to one of the AFL-CIO's three highest offices, to speak as well as Trujillo's family, who traveled to New Jersey to be with her as the Caucus presented her with a plaque while Caucus members holding Team Trujillo signs gave her a standing ovation. In an emotional speech, Trujillo thanked her family, our ATU members, International President Costa, and Chavez for the honor of allowing her to stand on their shoulders.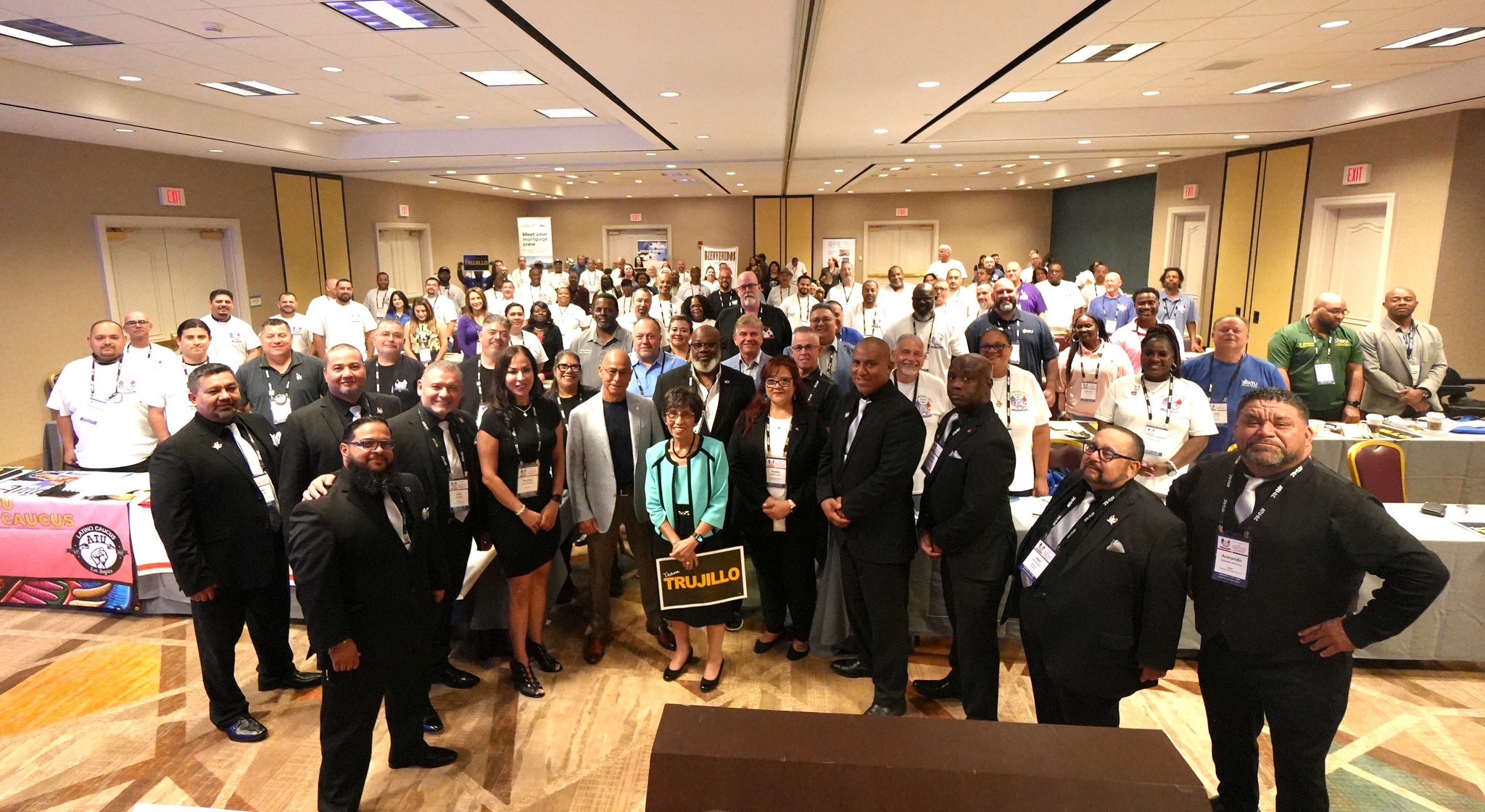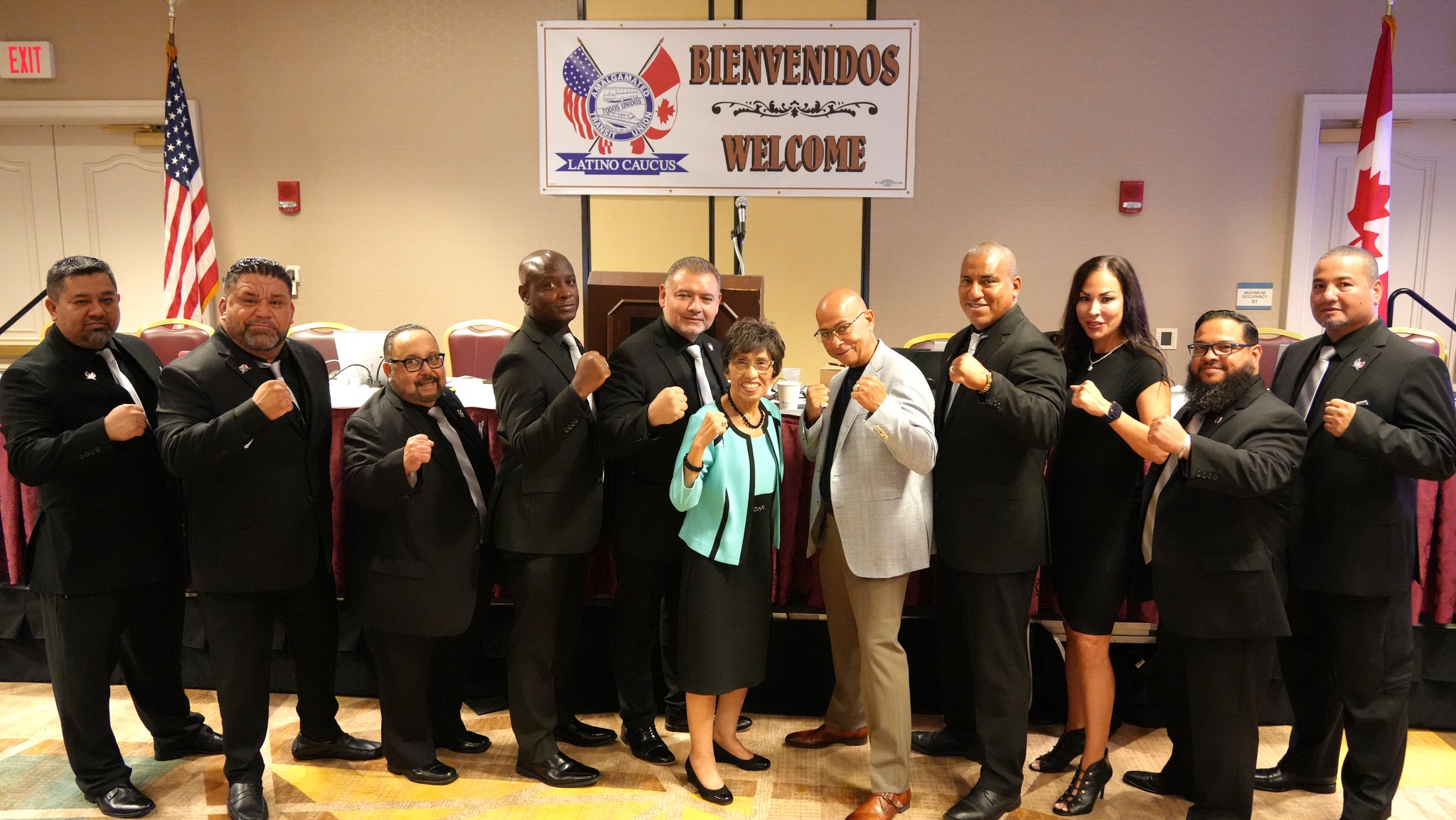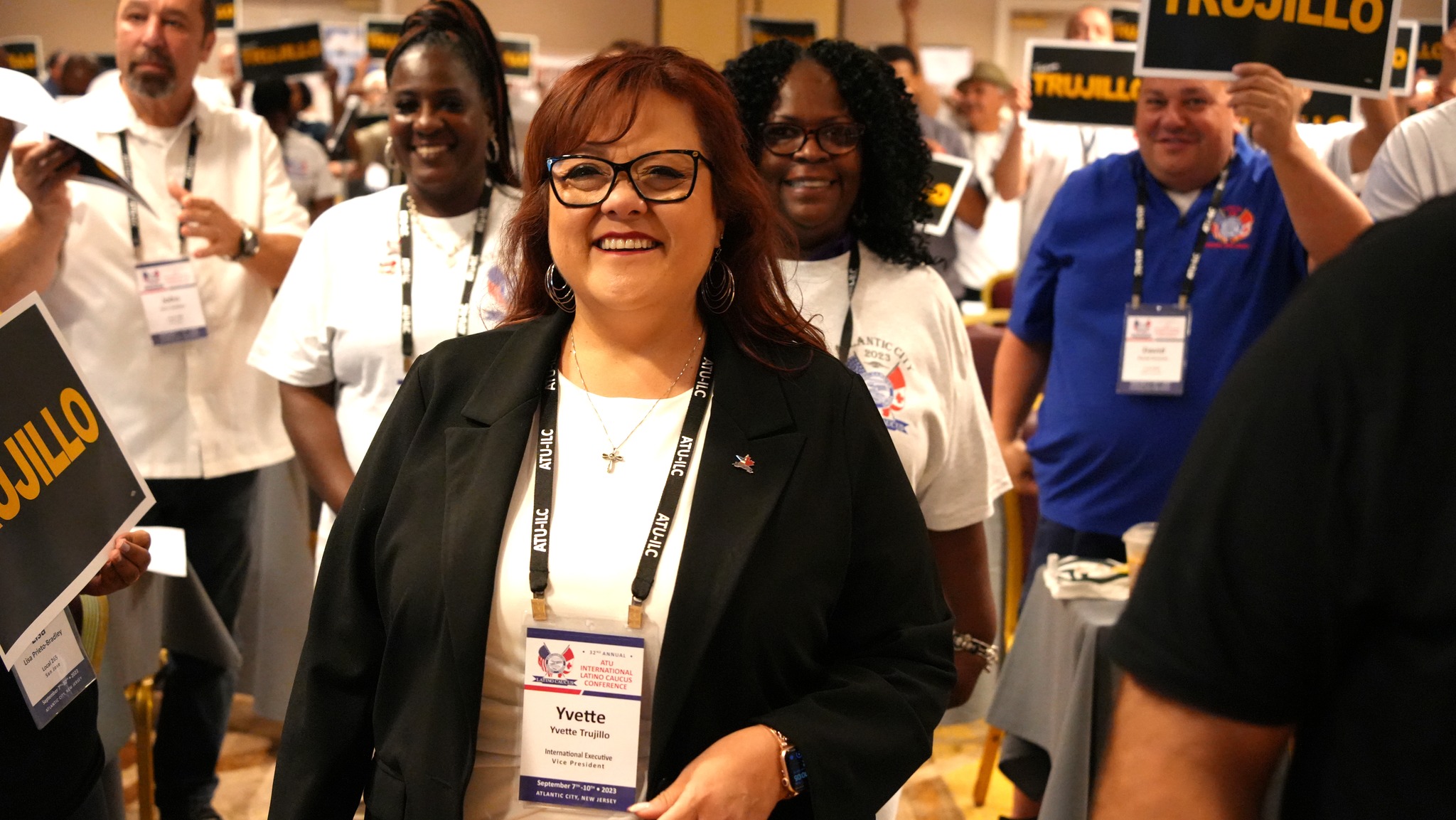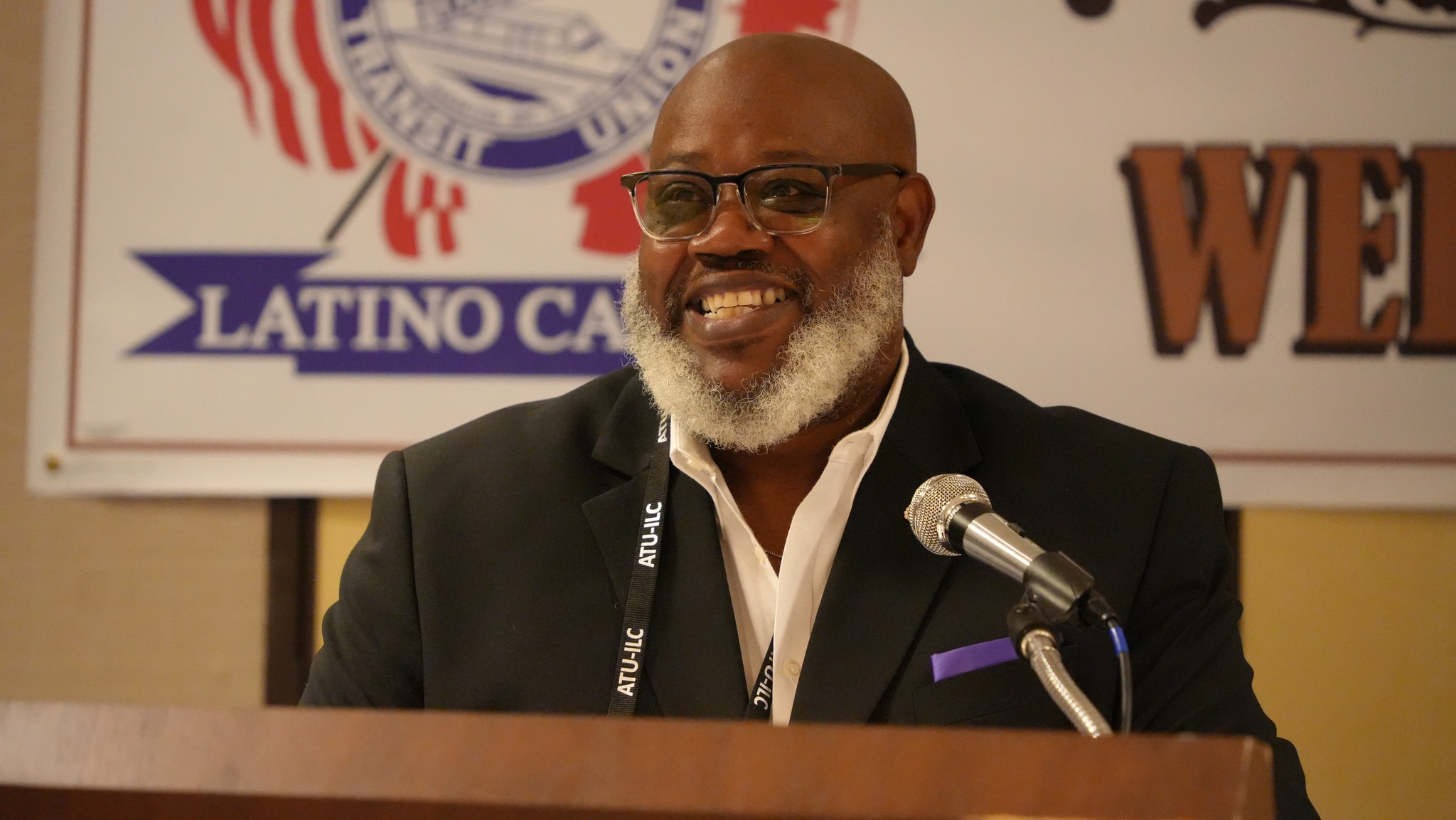 Joining Costa at the Caucus to honor Trujillo were International Secretary-Treasurer Ken Kirk, International Vice Presidents Jim Lindsay, Manny Sforza, Natalie Cruz, Ray Greaves, Steve MacDougall, Art Aguilar, Mark Henry, and Caucus President Ismael Rivera.
For the rest of the day, the Caucus conducted its business, including raising over $4,000 for the Hispanic Association of Atlantic County (HAAC). It was an inspiring day for our Union. Our unity can move mountains, and our determination can break down barriers. ¡Si se puede!