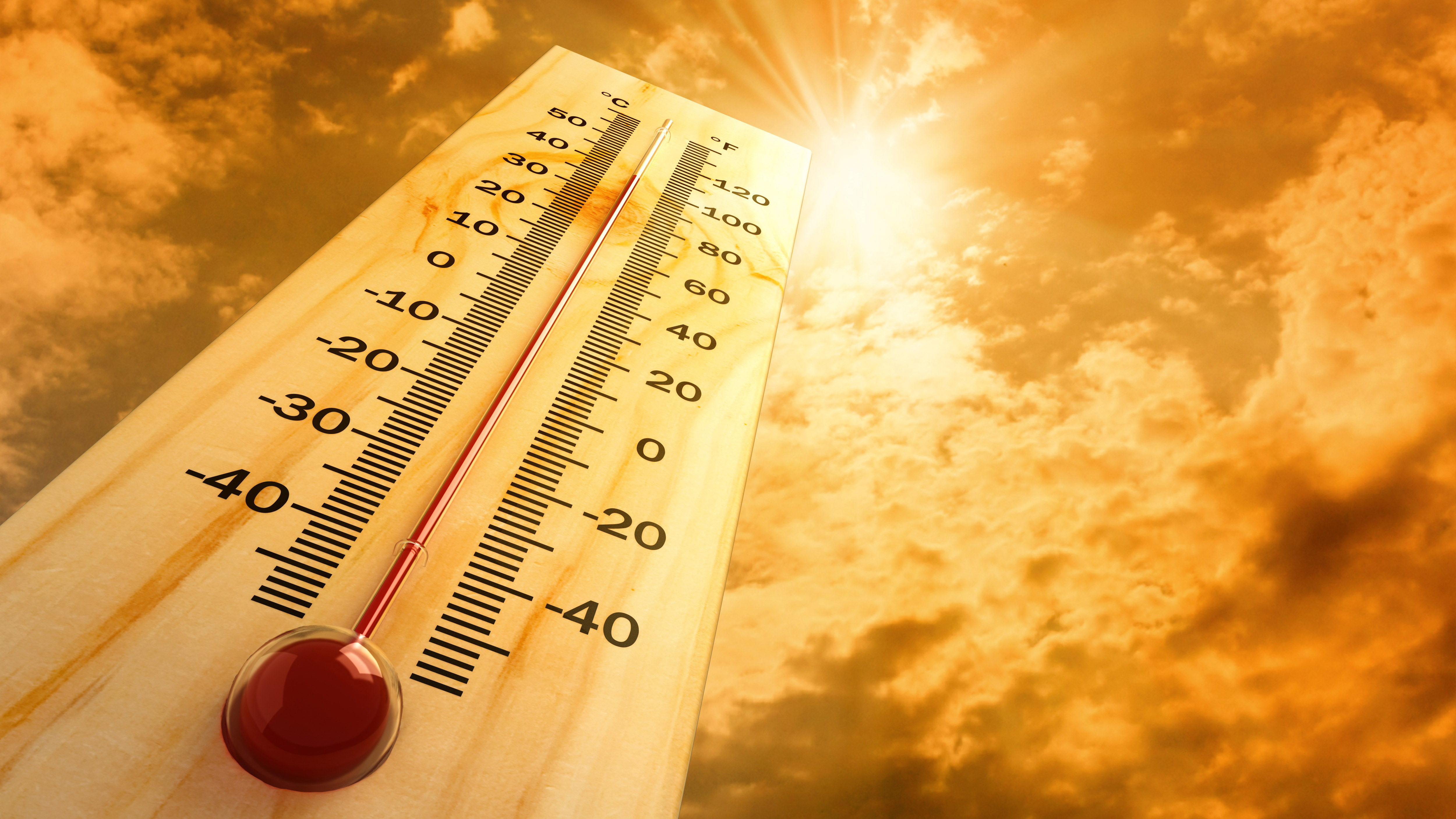 HEALTH RISKS
Heat stroke is life-threatening. Your body can no longer cool itself. You may have hot, dry skin, experience confusion, convulsions, or loss of consciousness. Heat stroke can kill. If you or a coworker experience symptoms, call 911 and get emergency medical help!
Heat exhaustion develops when your body has lost too much fluid. Signs of heat exhaustion include damp, flushed skin, feeling tired, nauseous, headachy, or giddy.
Heat cramps occur when salt your body loses from sweating isn't replaced. They affect the muscles you use most and can set in after you've left work.
Heat rash occurs when sweat can't evaporate from your skin. It can make work activities difficult to perform.
A SAFE WORKPLACE IS YOUR RIGHT!
To protect workers from heat stress, employers can:
Provide clean water in convenient locations at all work areas.
Schedule frequent rest and water breaks.
Reduce work demands or scheduling heavy labor for cooler times.
Ensure adequate air circulation in work areas (e.g. ventilation).
Provide adequate and immediate medical response in the eventof heat stress.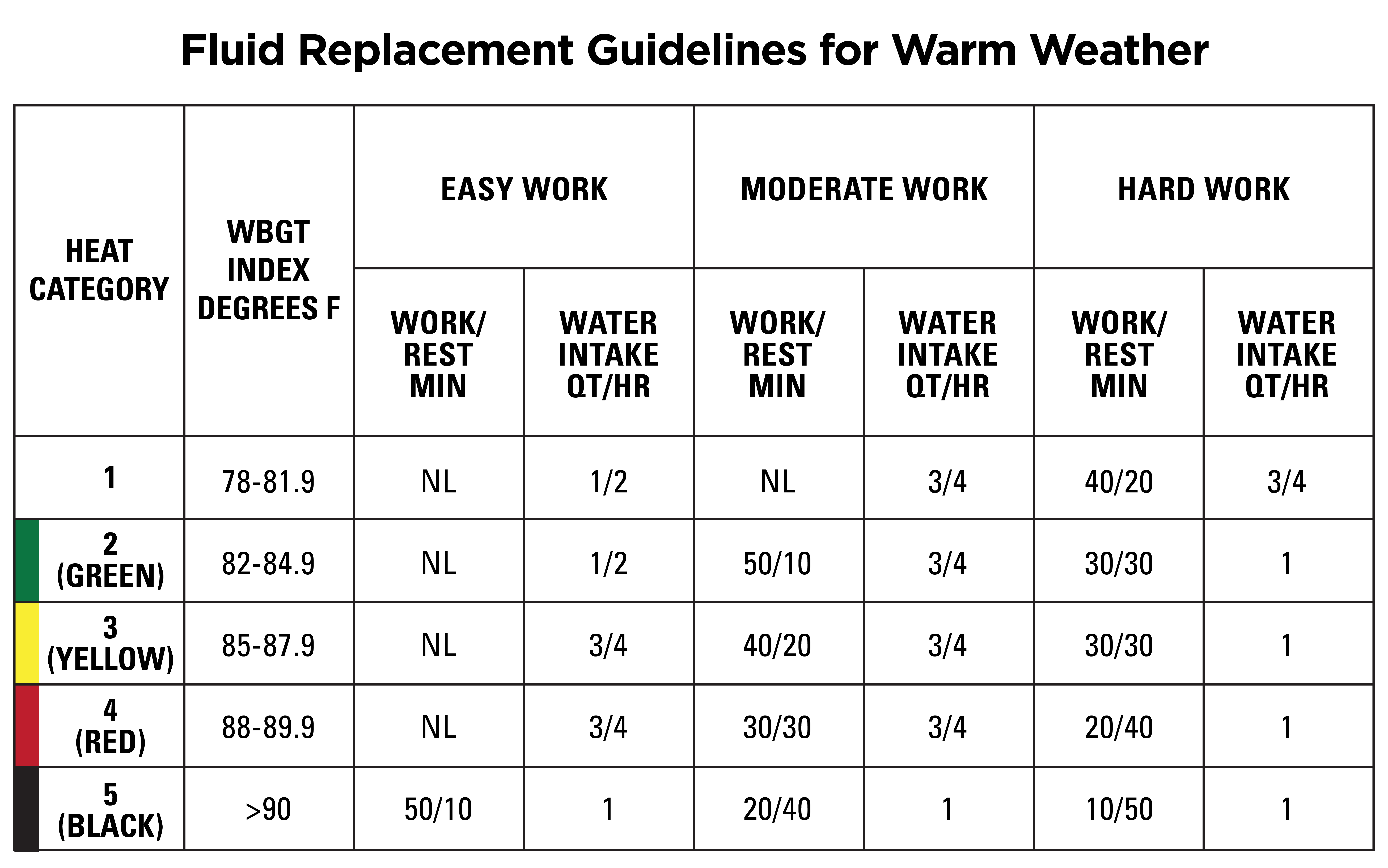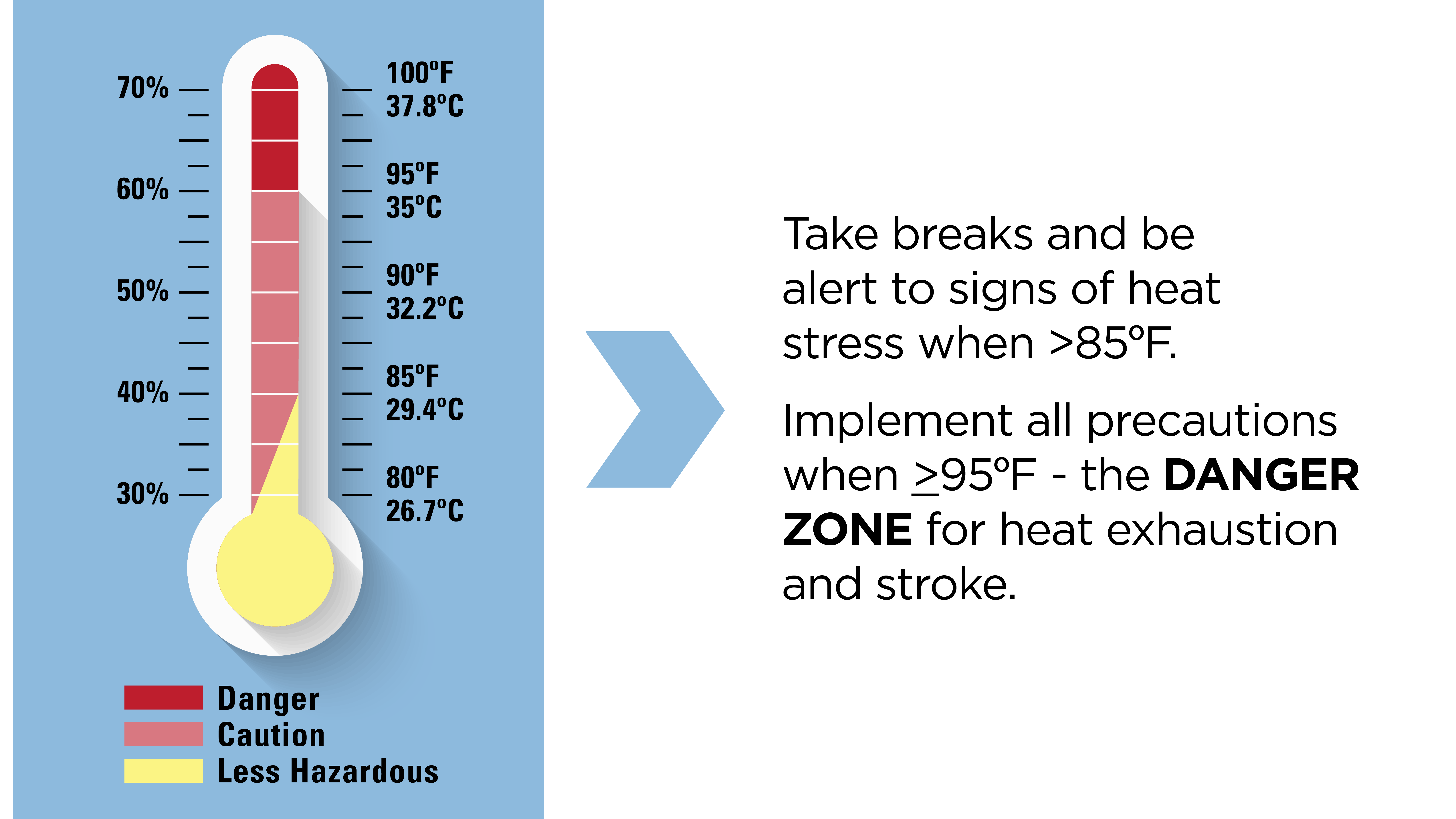 SEE OSHA/NIOSH/ NOAA WEBSITES
DON'T "TOUGH IT OUT"... A SUPERVISOR (OR COWORKER) MUST TAKE YOU TO A COOLER AREA IMMEDIATELY IF YOU FEEL FAINT, DIZZY OR CONFUSED... IT IS A MEDICAL EMERGENCY!

Additional Resources:
Water.Rest.Shade

: OSHA's Campaign to Prevent Heat Illness in Outdoor Workers

Protecting Workers from Heat Illness

: OSHA/NIOSH Info sheet

Heat: A Major Killer

: National Oceanic and Atmospheric Administration

This Bulletin can be downloaded in English, Spanish, and French and easily printed by most computers to display in your Union Hall, breakrooms, and workplaces.