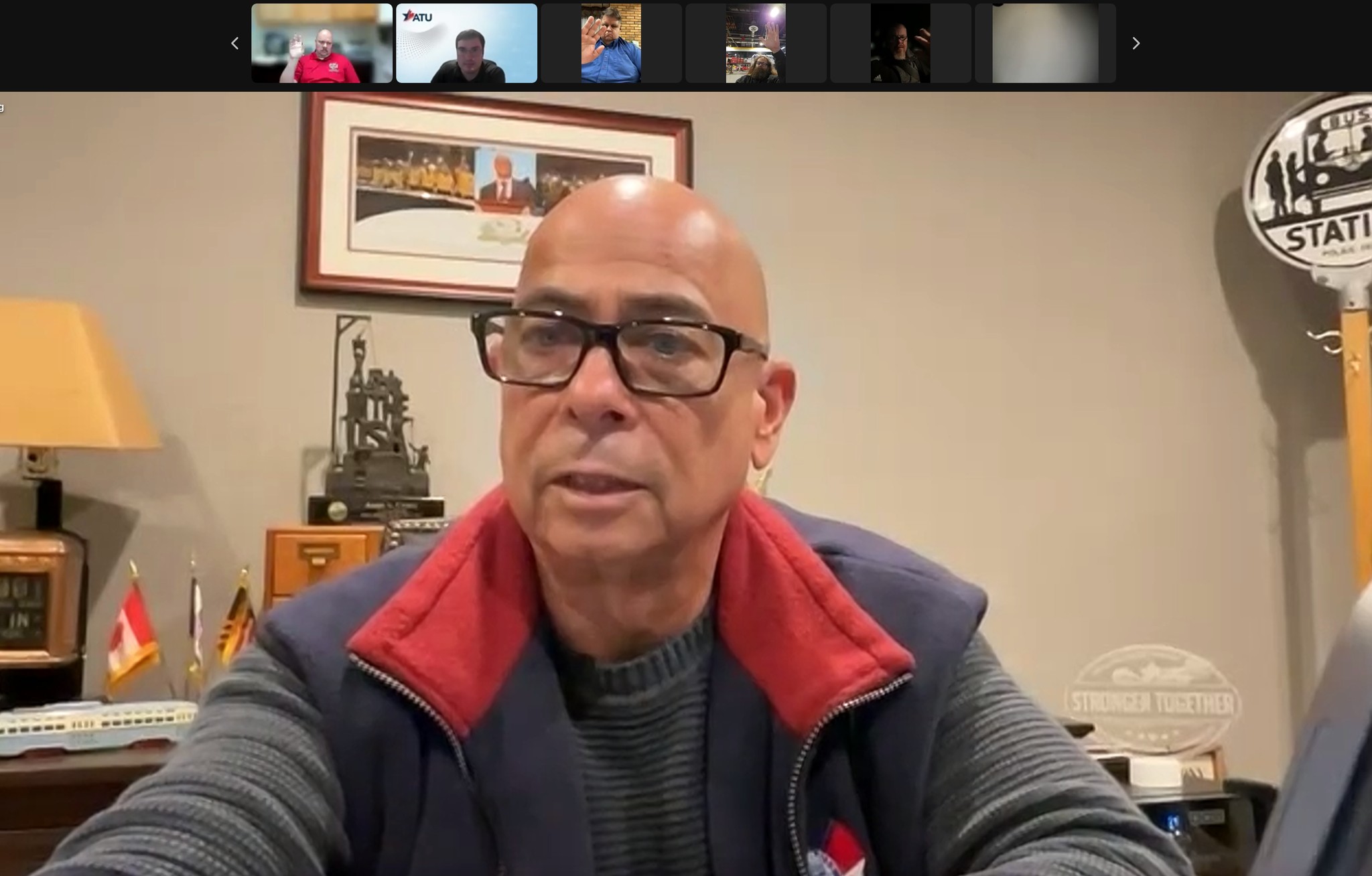 Tonight, more than 40 ATU Locals from across the U.S. took part in the ATU's innovative Public Transportation Agency Safety Plan Accountability (PTASP) training to assist our Locals in the U.S. with the annual review of Agency Safety Plans. The training and materials give our Locals resources to ensure our transit agencies work to implement critical safety committees and other measures under the bipartisan Infrastructure law, which our Union helped to get passed.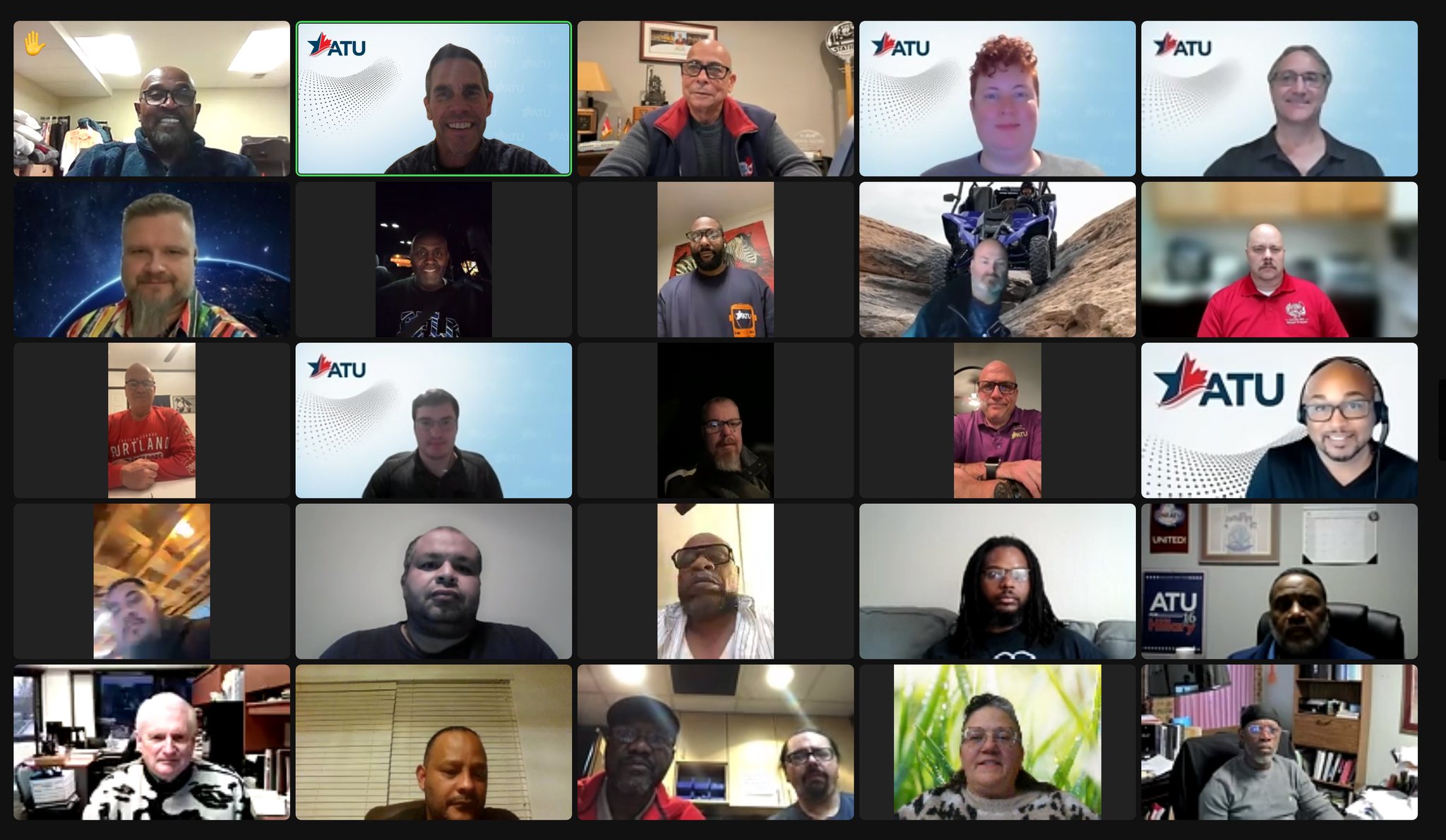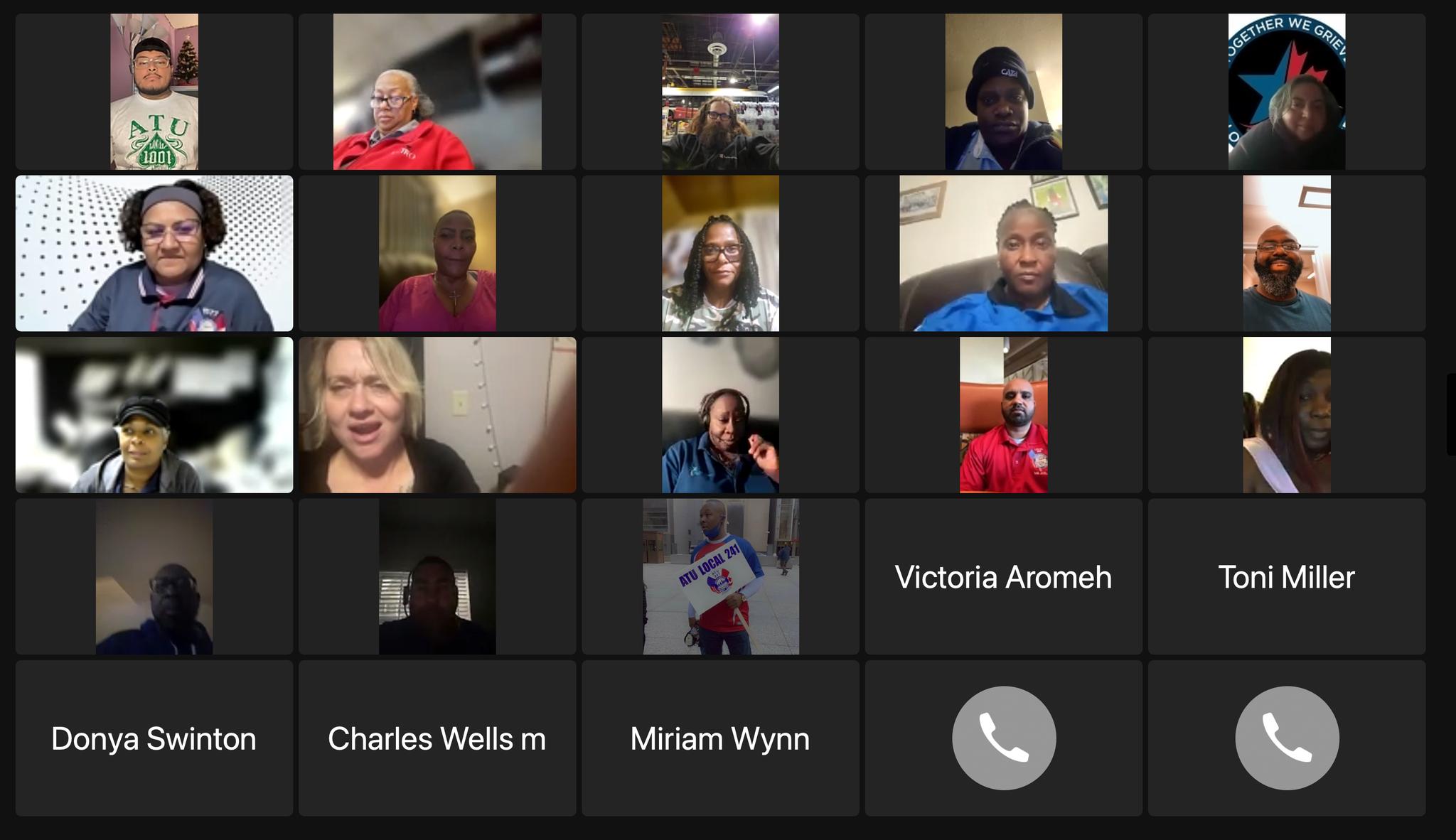 "The epidemic of attacks on our members continues, increased drug use on public transit, the transition to zero-emission buses, and other health and safety issues continue to impact our members and riders," said ATU International President John Costa, who kicked off the training. "As you all know, we won joint safety committee requirements for our US members under the Infrastructure Investment and Jobs Act. We need to hold the federal government and our transit agencies accountable to create these critical safety committees, and this training will help you in this important work."
Conducted by ATU Health and Safety Director Andrew Falotico, Training and Education Administrator Russell Bateman, and Associate General Counsel Laura Karr, the training covered PTASP and their requirements, updates on FTA rulemaking regarding safety plans and risk reduction programs, and discussed checklists to help locals review updated safety plans.