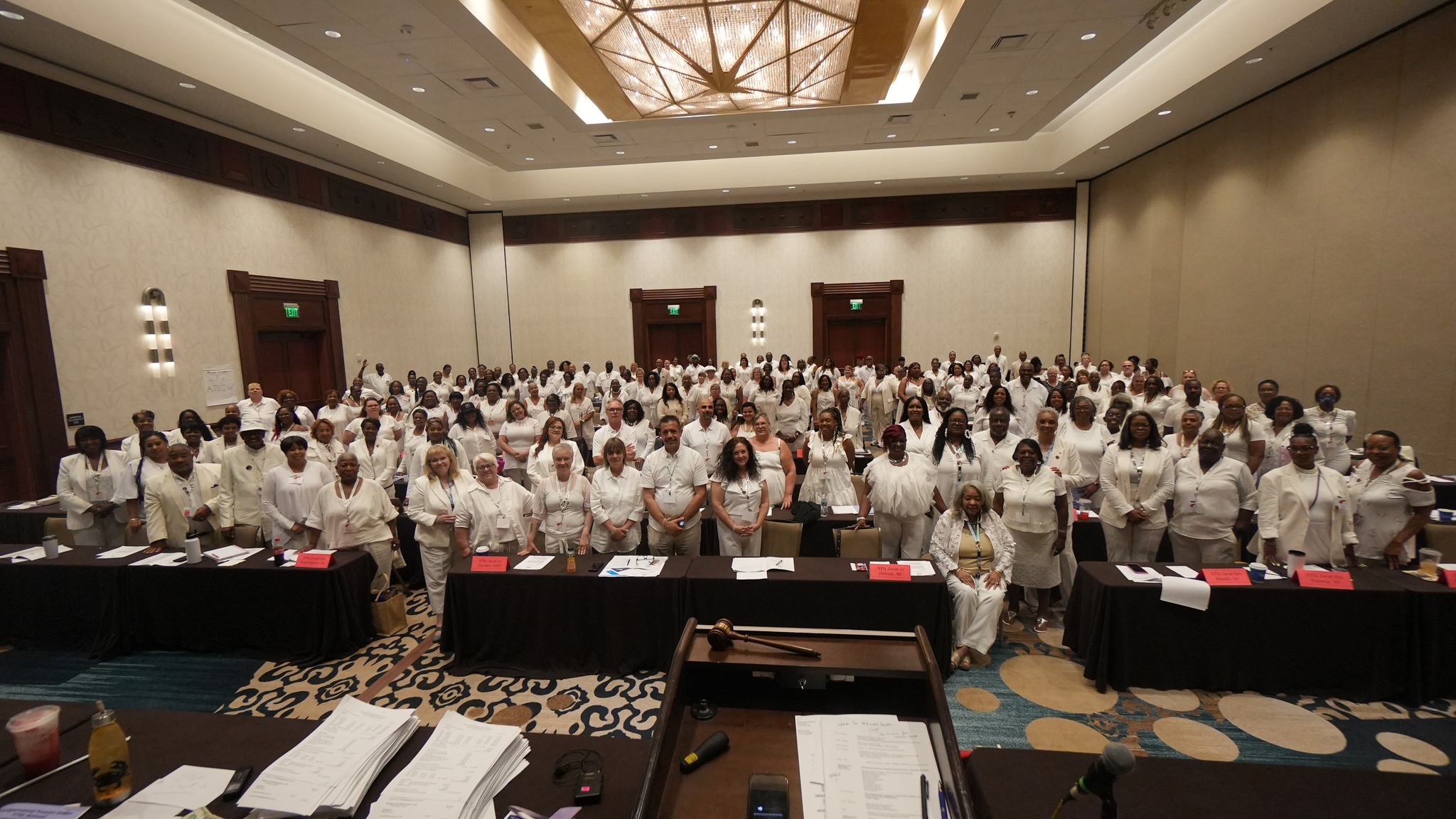 Day two at ATU International Women's Caucus Conference was just as inspiring as the first, as delegates showed up in a sea of white to conduct the business of the Caucus, including forming two Women's Caucus committees, a 40 and under committee, and a COPE committee.
At lunch, International Executive Vice President Yvette Trujillo gave a powerful speech about her rise to become the first woman IEVP in ATU's history. With the conference theme of 'And Still We Rise,' Trujillo spoke to attendees about the challenges of being a woman and a mother in a male dominated field and fighting at every step of the way, knowing that the women behind her would benefit. The Caucus also honored Janis Borchardt, retired International Vice President, and founding member of the Caucus.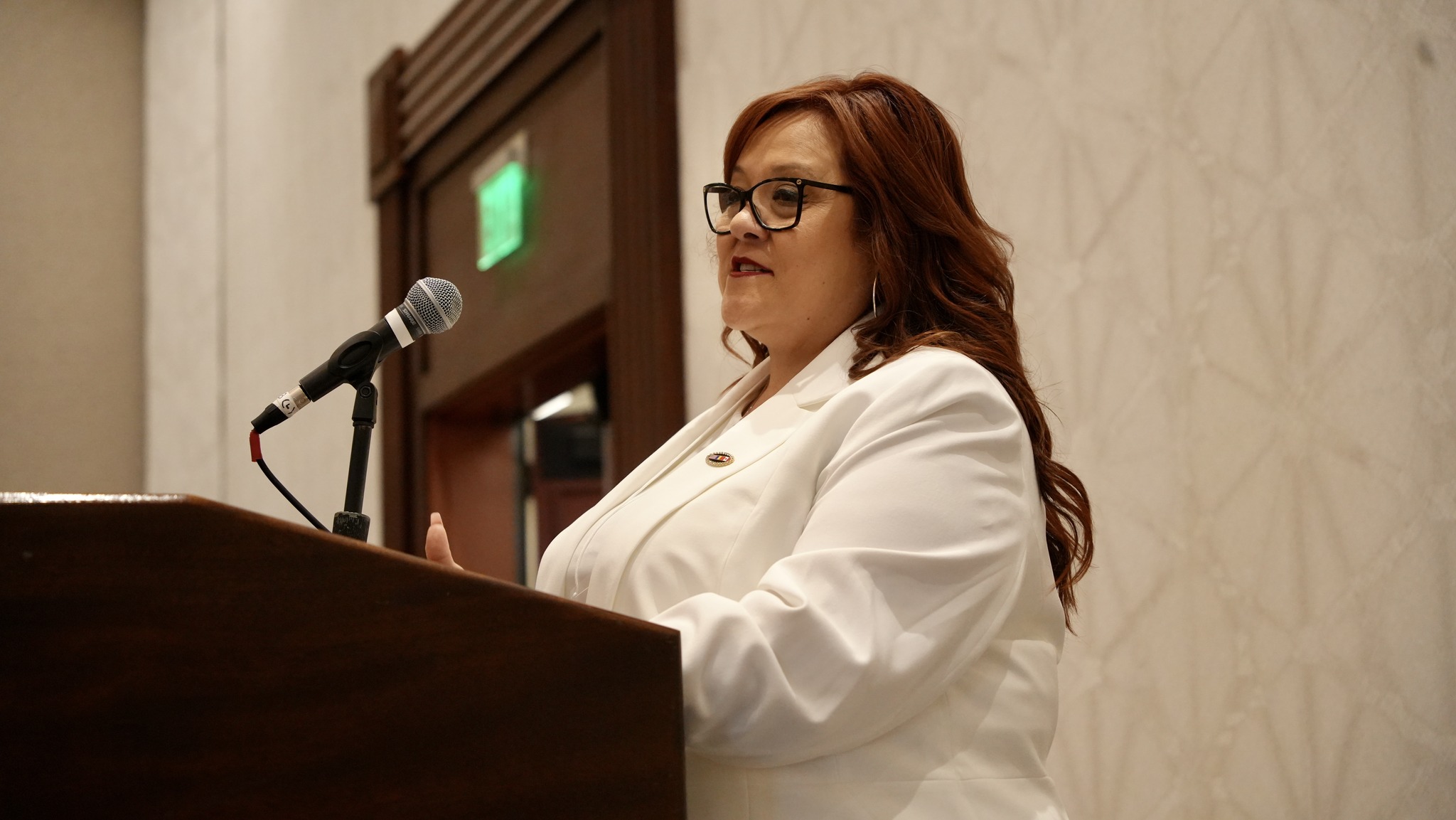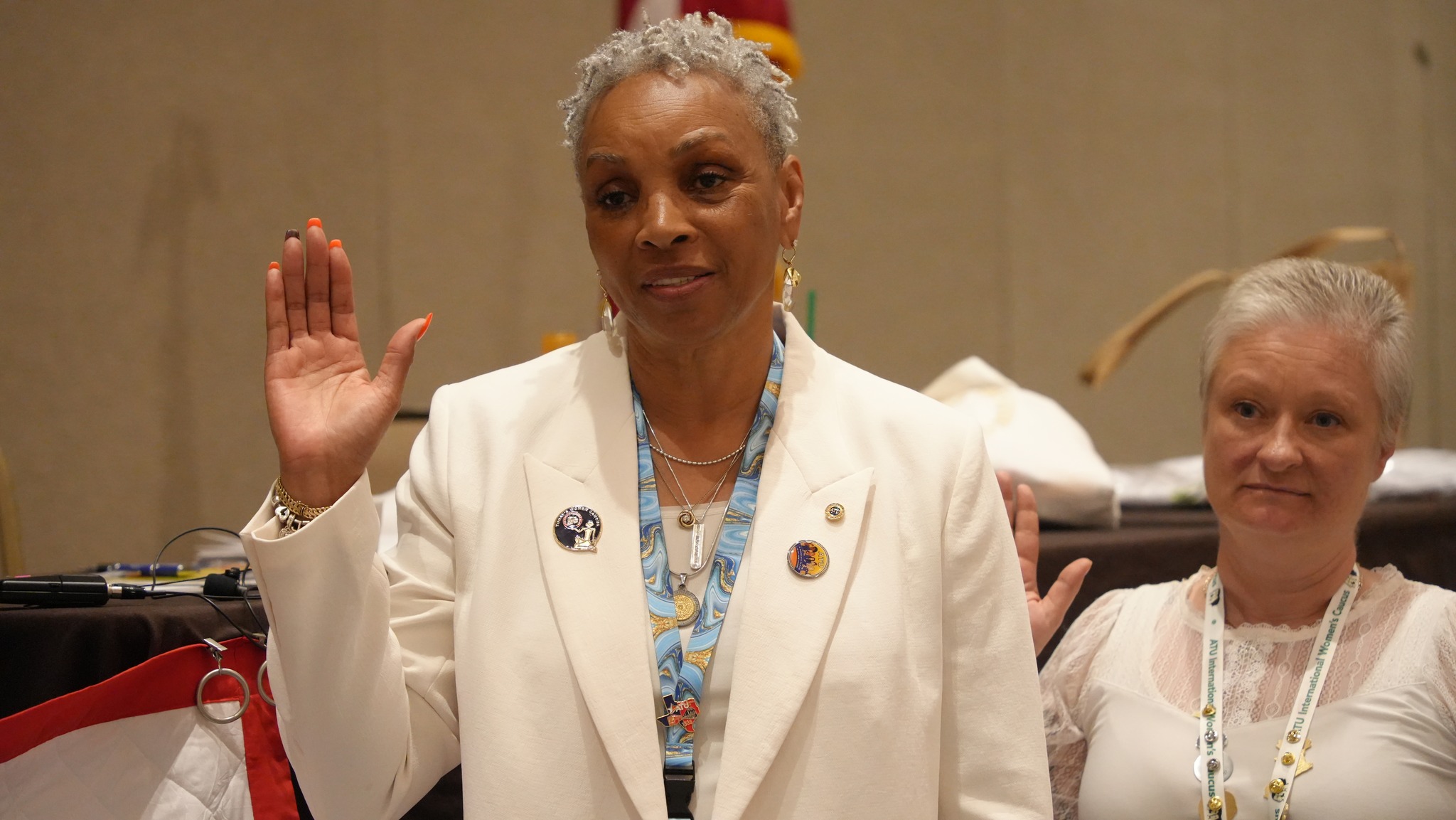 The day of business ended with elections for Caucus officers, with Jackie Jeter Local 689-Washington, DC, elected Chairperson, Angie Clark Local 113-Toronto, ON, elected Vice Chairperson, Robyn Ward Local 1300-Baltimore, MD, elected Recording Secretary, and Elaine Vance Local 268-Clevland, OH. elected Financial Secretary-Treasurer.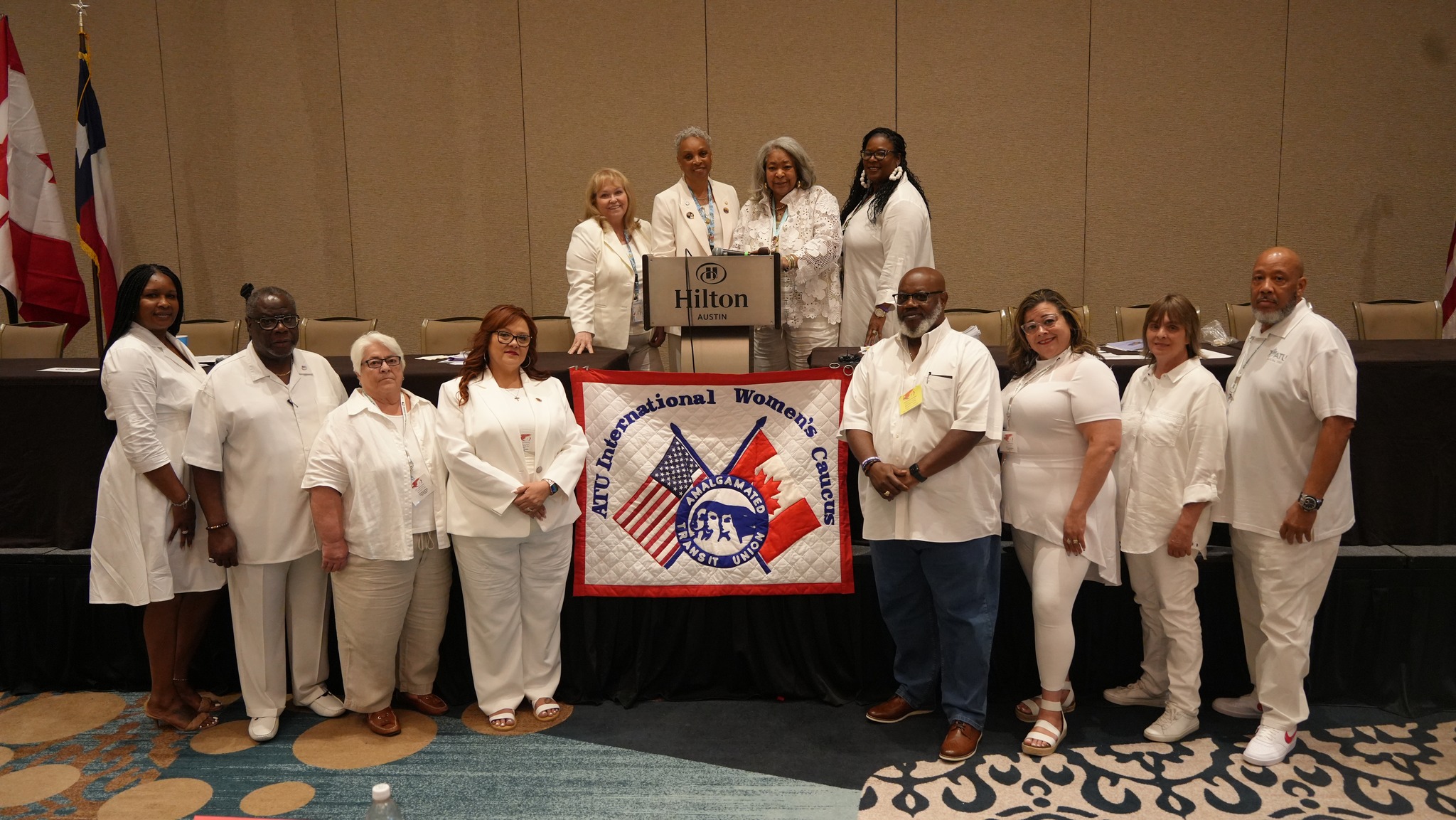 In attendance, along with IEVP Trujillo and Secretary-Treasurer Ken Kirk, were International Vice Presidents Michelle Sommers, Natalie Cruz, Amanda Sawyer-Turner, and Kenneth Day.