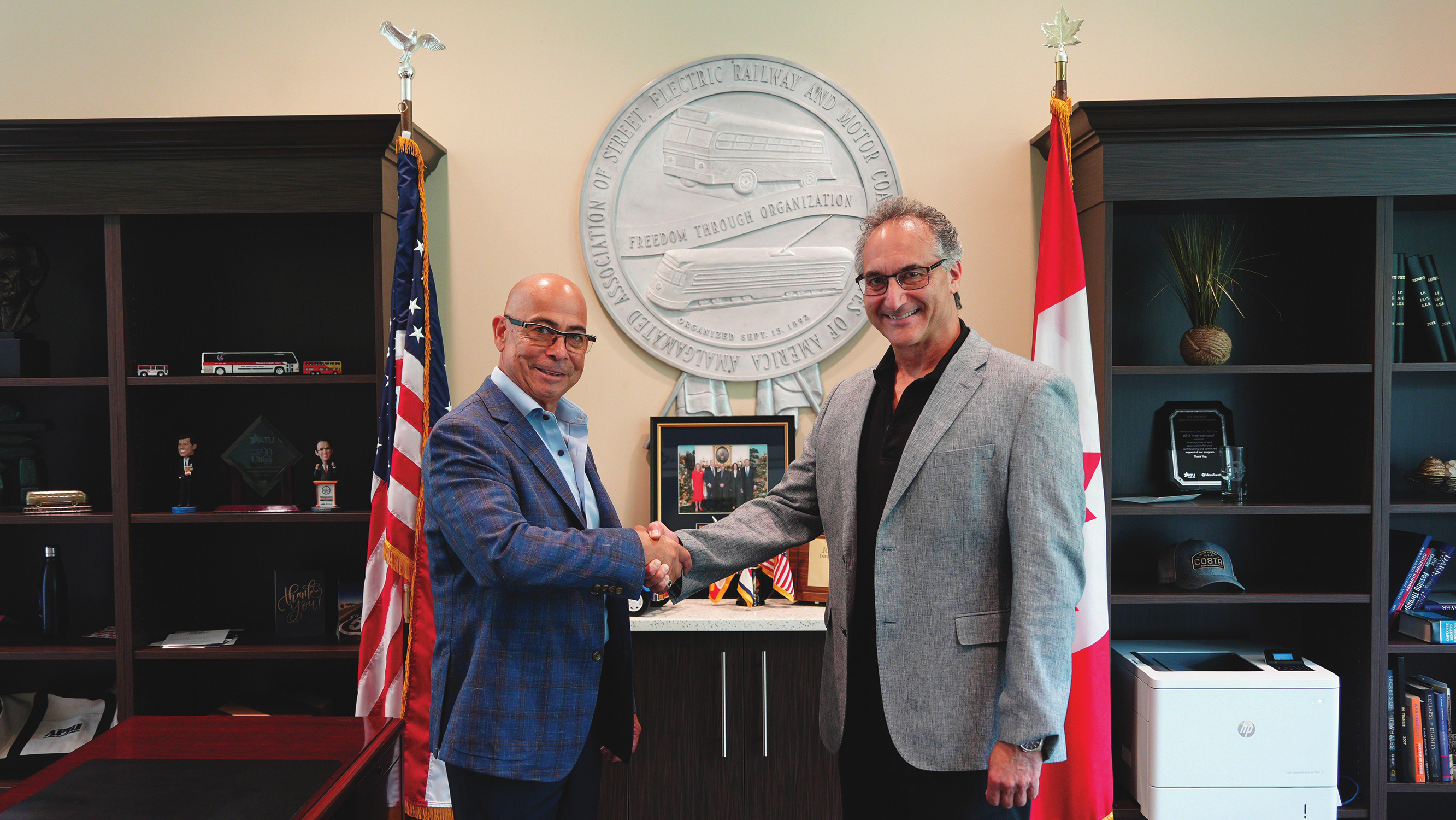 The ATU is excited to announce that ATU International President John Costa has appointed Andrew Falotico as the new ATU Health and Safety Director, effective August 15, 2023. Currently serving as an ATU Health and Safety Specialist and Trainer, as well as Local 113-Toronto, ON, Health and Safety Representative, Falotico, in his new position, will be responsible for creating and conducting health and safety trainings, leading initiatives to improve working conditions and safety standards for ATU members across the US and Canada, and assisting our Local unions directly on matters of health & safety. Falotico will also play a key role in the ATU's involvement in the Federal Transit Administration's (FTA) "Bus of the Future" project and the "Bus Transportation Innovation" project at the Toronto Transit Commission (TTC).
"Since joining the International in November 2021, Andrew immediately played an integral role at the International and with our Locals to successfully improve and expand our health and safety programs as our members face an increasingly hazardous work environment with growing violence on our transit systems, more dangers on the job, and changing technology in our industry," said Costa. "We look forward to Andrew continuing and expanding this important work in his new role, including helping our U.S. Locals strengthen the joint labor-management safety committees under the bipartisan Infrastructure Investment and Jobs Act (IIJA) that develop and implement commonsense Agency Safety Plans to ensure our members are safe on the job."
A Certified Adult trainer who has designed and delivered several safety initiatives, Falotico has decades of experience in transit safety obtained while working at the Toronto Transit Commission as a coach technician and at his Local 113-Toronto, ON, as a Health and Safety representative. In this role, he oversaw and supported 45 Health & Safety Committees and COVID-19 health and safety committees that serve the interests of 12,000 ATU Local 113 members.
ATU members work extremely difficult and often dangerous jobs with little or no support from their employers. Our Local Unions have stood up and fought back to win protections through active campaigns and strong safety committees. In the U.S., our members won safety language in the IIJA that establishes safety committees to review Agency Safety Plans and establish assault mitigation rules.
"I want to thank International President John Costa for having the utmost confidence in my ability to serve our Union in this new important position," said Falotico. "The health and safety of our members must take top priority. I look forward to working with our Locals and our Union to develop industry-leading health and safety programs, trainings, and initiatives that ensure our members can go home safely to their families after serving their communities each day."